Join 'The Work' Community by Cannes Lions
August 13, 2018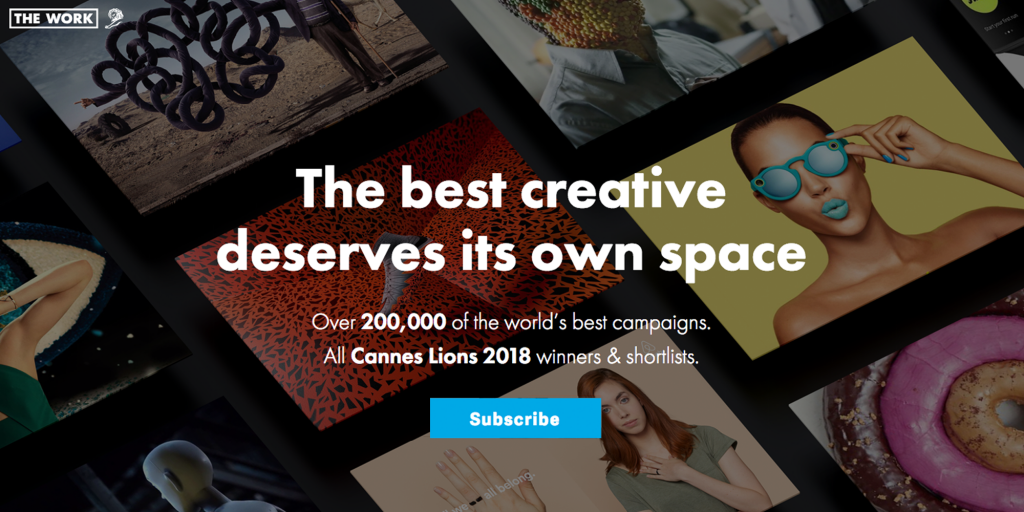 Access the world's best ideas and campaigns with 'The Work'.
The best creative work deserves its own space, and that's what Cannes Lions has given it!
'The Work' is a new online space for all Cannes Lions winning creativity since 2001.
Share ideas. Remind yourself of the best – so you can do better. Research a sector or brand – fast. Or just to explore for inspiration, to crack that uncrackable brief.
Subscribe today for instant access to:
200,000+ campaigns dating back to 2001
Every Cannes Lions 2018 entry, including all winners
200+ talks from Cannes Lions 2018
Fast and intuitive search to uncover great ideas
A dedicated sector search to hone in on specific campaigns
Brand, agency and people searches to get the information you need
Plus, benefit from brand new features, coming soon:
The 2018 Global Creativity Report – packed with rankings and analysis from the 2018 festival
Exclusive Cannes Lions Digital Pass content – 60 hours of interviews, backstage insights and more
The Collections page – Discover curated lists of inspiring ideas organized by theme and interest area
9 Cannes Lions Wrap Up reports – Detailing the best insights from the festival and how to put creativity to work for your
Download campaigns and information – Save the best and brightest ideas to use in presentations and pitches
And the great news is that 'subscription launch pricing' has been extended till the end of August!
Click here for more information on subscription.
Source: Cannes Lions