Is Cinema Recession Proof?
December 8, 2016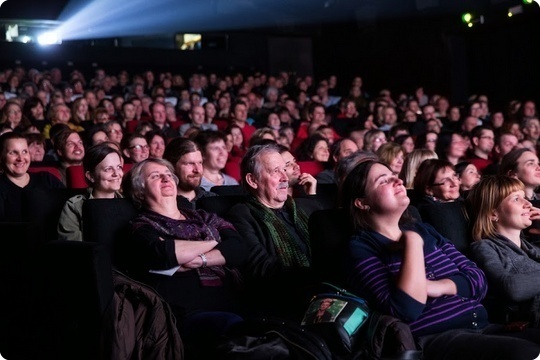 There's no denying that in times of an economic downturn, every dollar spent will be scrutinized and will need to work harder.
With the first six months of 2016 forecasted to be the toughest for the economy of the MENA region since 2009, its fair to say that clients will be more reluctant to just 'toss' money towards media, and will therefore most likely only invest in advertising that works in the right channel and at the right moment – targeting the right audience.
So why is cinema the safest and the right medium to invest in during an economic downturn?
Well, history tells us cinema and recessions are like a peanut butter and jelly sandwich – the perfect combination! Similar to how cinema emerged as one of the least affected industries during past economic woes, the next six months seem to be no different in the UAE (hello, Batman vs. Superman: Dawn of Justice, and an incredible line-up of blockbuster movies releasing in 2016).
Take the Great Depression (1929 -1939) as another example – from failed farmers to working mothers and displaced children, the great depression invaded homes across the U.S. Twenty-five percent of the country was unemployed during the peak of the depression (1933), while even more just barely made ends meet. Despite the agonizing economic hardship faced by nearly all of the country, 60-70 million Americans still packed into theaters each week. You wonder, what made sitting in a theater for an hour and a half worth a hard-earned 15 cents?
As explained by Dixton Wector (historian), "the content of motion picture was designed for escape – the majority reflecting the tastes of tired and jaded adults seeking a 'never-never land' of luxury, melodrama and sentiment."
If you are a moviegoer who lived in the UAE between 2008 and 2010 – when the economic downturn was in full swing, you might still recall the somewhat crowded multiplexes- spanning all ages. But why frequent cinemas when unemployment rates were at an all time high, businesses were experiencing discouraging times, and a great sense of depression loomed the region? The simple answer: that's the power of the movies! People still want to be entertained, perhaps more so in tough times.
Week after week (between 2008 to 2010) movies performed relatively well at the UAE Box Office:
In 2008, an average of 21 films released per week, earning approximately USD 53,851,052 – with The Incredible Hulk, The Dark Knight, The Mummy: Tomb of the Dragon Emperor and Quantum of Solace leading box-office collections.
In 2009, an average of 23 films released per week, earning approximately USD 56,812,371 – with The Twilight Saga: New Moon, Avatar, 2012 and Harry Potter and the Half Blood Prince leading box-office collections.
In 2010, an average of 23 films released per week, earning approximately USD 75,948,459 – with The Expendables, My Name is Khan, Shrek Forever After and Salt leading box-office collections.
Cinema truly delivers an ultimate environment for advertisers, and over the years, many advertisers have embraced the value proposition of cinema advertising – a distraction free environment with high ad recall, and a captive audience who cannot fast-forward or block ads. Additionally, the value of integrated campaigns utilizing both on screen and off screen messaging has the potential to double, or even triple the impact a brand can make on moviegoers.

Cinema remains a relatively cheap form of entertainment here in the UAE, especially compared with eating out, or a night down at a pub. Coupled with a mind-blowing line-up of movies releasing this year, and a range of cinema experiences the UAE has to offer – IMAX, 3D, and 4DX, cinemas will continue to attract moviegoers in numbers this year too- thus, there's no friendlier medium than cinema for advertisers to invest in during times of a slower and bumpier economy.
Contact a member of our sales team for a detailed list of this 2016's movie-line up, and for more information on our cinema advertising packages.
Sources: boxofficemojo.com, The Telegraph, xroads.virginia.edu, The Hollywood Reporter, and Campaign