UAE Cinema Audiences Gorge Action
December 8, 2016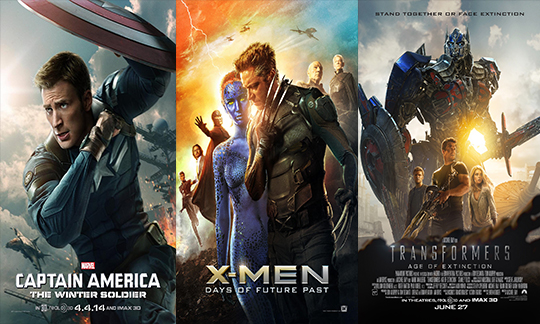 There is no doubt as to what UAE's audiences want to watch when they hit the multiplexes – can you guess? Based on 2014 box office receipts, 58 per cent spent on watching action/adventure movies as they spent an estimated $157.8 million (Dh579 million) across all non-Arabic film. They spent a further $4 million on Arabic language films that year.
In 2015, the grand total spent on all-language cinema swelled to $189 million as the UAE witnessed the addition of more cinema screens.
According to a report by Northwestern University in Qatar, in partnership with the Doha Film Institute, "while Egyptian films claimed nearly all box-office revenues among Arabic-language films in Egypt and UAE since 2012, Lebanese films have made nearly two-thirds of box office revenues in their own country over the same period."
"In two of the biggest cinema markets – Lebanon and Egypt – Arabic-language films earned more at the box office per title than non-Arabic films. This is despite Arabic-language films claiming only a fraction of box-office revenues overall throughout the region."
2017 is another big year in terms of blockbuster releases and offers a diverse slate of action/adventure movies over the months ahead. Visit our trailer park to view the trailers of the latest movies releasing in the UAE.
Source: Gulf News