Worth Paying Extra to Experience IMAX with Laser?
December 8, 2016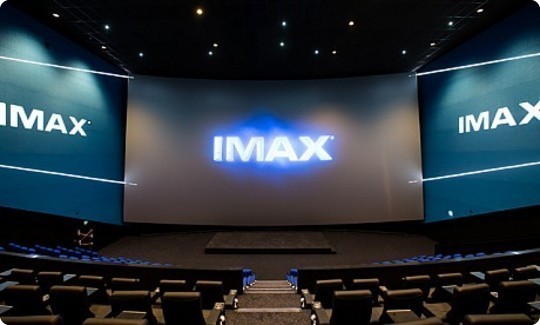 The region's first IMAX with Laser was launched on September 28th 2015 at VOX Cinema, Mall of the Emirates and has since been chockablock with IMAX blockbusters.
Most people would agree the best theatrical movie experience is 70mm IMAX film projection. But with IMAX Laser, IMAX Corporation's aim was to try and replace – and hopefully even surpass – that experience. And… they've succeeded!
But what exactly is IMAX Laser, and is it really worth paying extra money to see?
IMAX Laser is definitely another evolutionary step in the theatrical experience. Jonathan (Jon) Paula – professional You Tuber and founder of Jogwheel Productions (a media production company specializing in web videos), shares his thoughts on IMAX's new "laser" projection technology, how it works, and why it is absolutely worth paying extra money to see a movie at a cinema with IMAX Laser. Check out his review below:
IMAX vs. 70mm film projection at a glance:
IMAX with laser has "50 percent greater" brightness than the DCI spec (the main standard/spec that digital cinemas adhere to).
The contrast ratio is "double" that of IMAX 15/70mm film projection and "higher" than the 2500:1 contrast ratio of IMAX's xenon lamp-based projection systems.
Colour-wise, the full Rec. 2020 gamut/space is available – using DCI's standard P3 colour space.
Because the new system uses two 4K projectors side-by-side, 3D also looks very good and has "unparalleled" brightness.
Plus the incredible image quality is paired with a 12 channel audio system that also adds speakers on the ceiling.
"I don't want to see a movie in any other format except IMAX Laser from now on" says Jon. "Yes it costs a few extra dollars, but is completely worth it."
According to Andrew Cripps – President of IMAX for Europe, Africa and the Middle East, "Dubai is the cheapest place in the world to experience IMAX with Laser." The cost of watching IMAX at VOX Cinema at Mall of the Emirates is around Dh75, while at the Empire Cinema in London the cost is around £19.95 (Dh112).
If you're still to experience this new technology, there's no better time than now to do so. With the festive holidays around the corner, drop by VOX Cinema at the Mall of the Emirates and don't miss out on watching Star Wars: The Force Awakens – currently screening in IMAX with Laser.
Sources: The National, World According to Jon, Slash Film