Heinz Cinema Brand Activation at VOX Cinemas
December 9, 2016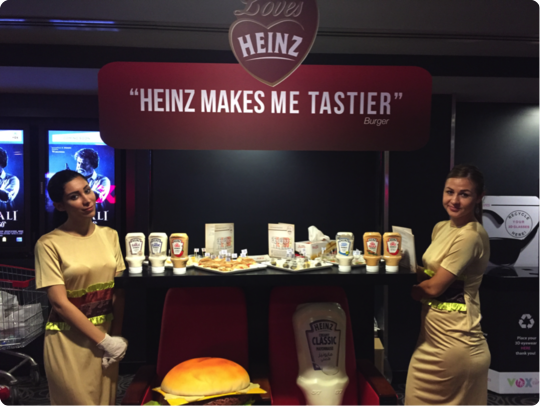 Motivate Val Morgan offers 360 degree exposure and innovative opportunities to brands – utilizing both on-screen and off-screen advertising.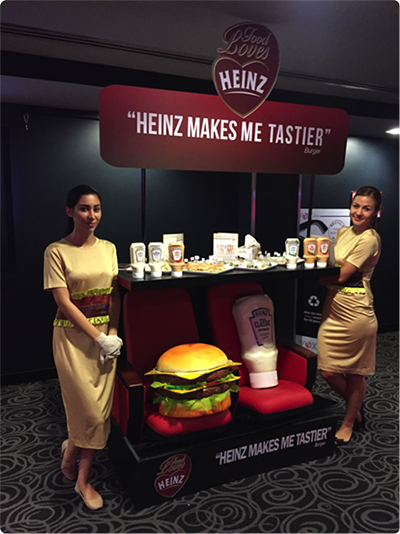 For brands wanting to sample their new product or present it in a theatre, a cinema promotion or sampling campaign definitely hits the spot!
Heinz (globally-trusted producer of high-quality, great tasting and nutritional foods) executed a sampling activity over the EID Weekend, across two of the most prominent VOX Cinema locations in Dubai – City Centre Deira & Mirdiff City Centre.
Heinz promoted their new flavours of mayonnaise – Garlic, Classic, Chili, Light and Tikka Masala, targeting moviegoers of two major blockbusters that released over the EID Weekend – 'Independence Day: Resurgence' and 'Sultan' (Hindi). Product sample and snacks with mayo recipe leaflets were also distributed.
Food sampling consists of one sample table stand with two branded promoters engaging cinemagoers- promoting and offering food samples of the product.
In the off-screen space, MVM offers a host of promotion activities to compliment and support on-screen advertising ranging from:
Foyer/Car Displays
Concourse Displays
Popcorn Box Branding
Ticket Sponsorship
Cut Outs (Single & Double Sided)
Pillar Wraps
Escalator Branding
Lightboxes
Gobo Lights
Sampling Booth/Inside Cinemas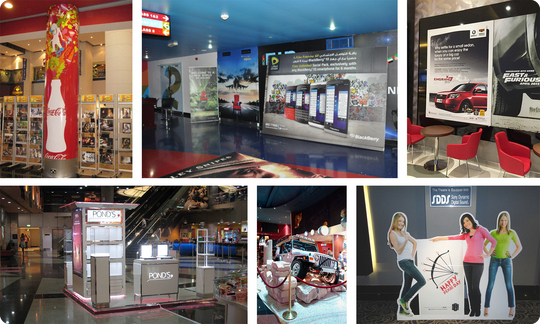 Want to know more on how off-screen cinema advertising could help move your brand closer to its target audience?
Contact a member of our sales team for more information.