Reel Announces Luxury Dine-in Cinema at the Palm's The Pointe
December 10, 2016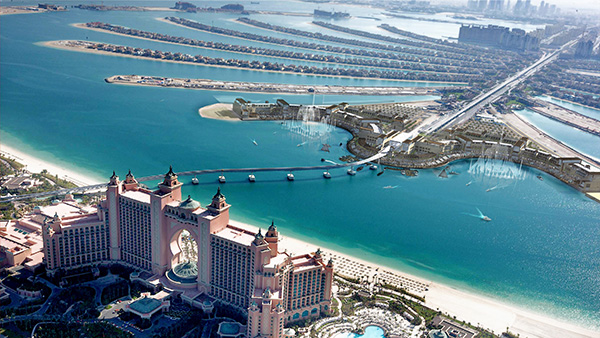 Dubai developer Nakheel has announced a new collaboration with Reel Cinemas for a five-screen luxury movie and entertainment centre at the upcoming Dhs800m mall – The Pointe on Palm Jumeirah.
According to a statement from Nakheel, the cinema complex will offer up everything patrons expect from a top-of-the-range cineplex. All five of the screens will have a seating capacity of 250, offer the latest and greatest in audio-visual tech and will additionally offer a 'one of a kind' Dine-in Cinema featuring ergonomic seating and personalized service.
The Dine-in Cinema will be something for the whole family too, with Reel saying it will offer up a bunch of "culinary delights that will enhance the movie-going experience for all members of the family".
The Pointe is scheduled to open in the second quarter of 2017, and Reel Cinemas is currently reviewing the ticket prices for the complex.
The mall will also feature a dancing fountain a long promenade for late-night strolls and over 150 retail and food outlets.
No photos or renderings of the actual cinema have been released, but do stay tuned for more information on this venture over the months ahead.
As the exclusive cinema advertising sales partner for all 48 Reel Cinemas screens in Dubai, we at Motivate Val Morgan would like to warmly congratulate Reel Cinemas on this new venture and wish them all the very best and continued success.
Sources: Gulf Business, Gulf news and What's On