UAE Cannes Lions Awards Ceremony 2016
January 12, 2017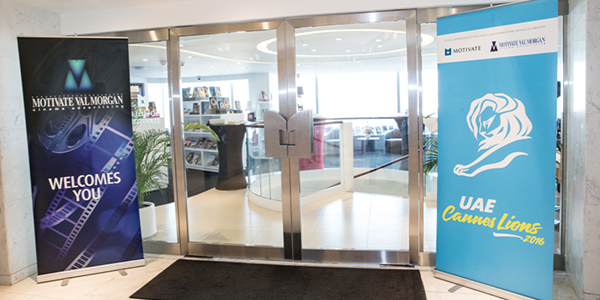 As the official representative of the Cannes Lions International Festival of Creativity in the UAE, Motivate and Motivate Val Morgan recently concluded the distribution of Cannes Lions Awards for this year's 7 winning agencies.
Creative Heads and their respective teams from winning agencies gathered at Motivate Offices in Dubai Media City for an evening of networking and refreshments, followed by the awards ceremony where they received their respective Lions from Ian Fairservice – Managing Partner & Group Editor in Chief at Motivate, and Avinash Udeshi – Chief Operating Officer at Motivate Val Morgan.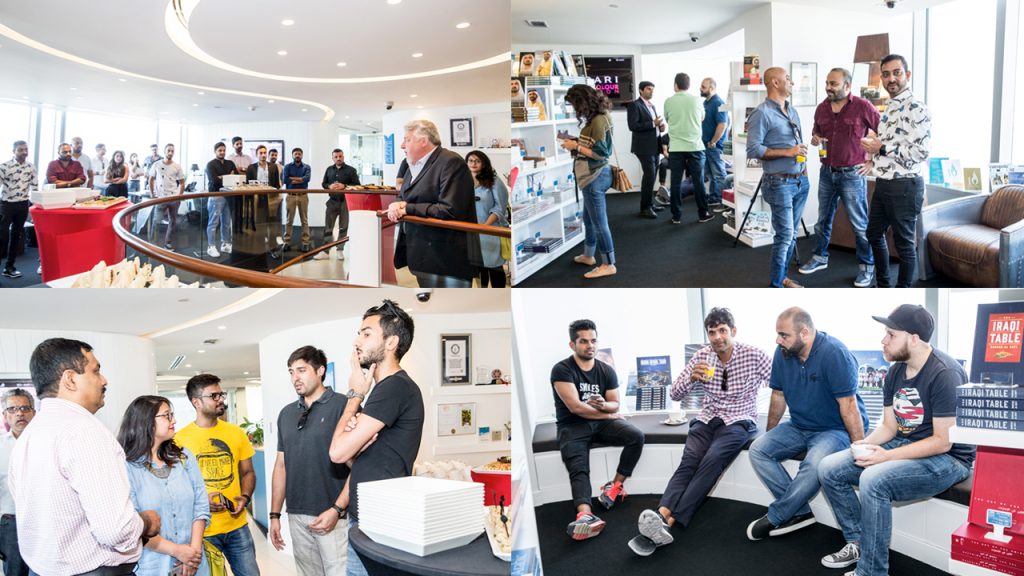 Winning work from the UAE and video footage from this year's Cannes Awards Ceremony will be shown at the Best of Cannes Lions Screening – organized by Motivate Val Morgan, scheduled for next month.
Below is a list of this year's winning agencies: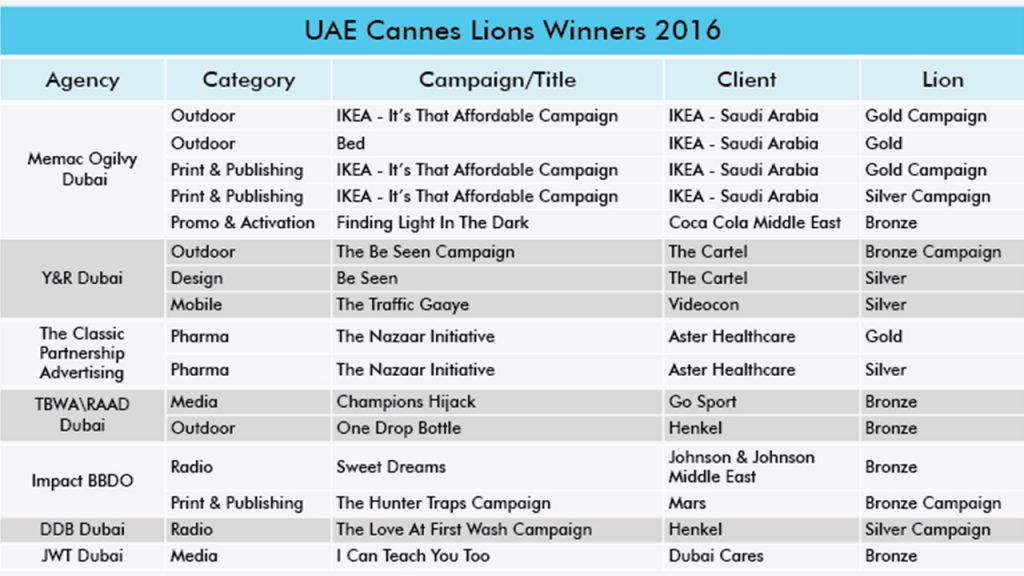 This year, the UAE won a total of 16 Lions. We at Motivate and Motivate Val Morgan warmly congratulate all winning agencies and look forward to more UAE wins at next year's Cannes Lions Festival.