Dubai Lynx Awards 2017: Now Open for Entries
January 15, 2017
Dubai Lynx is at the heart of MENA's creative communications industry. Over three days, an agenda of talks, training, networking, exhibitions and awards ceremonies celebrate the region's creative output, making it the essential event on MENA's creative calendar.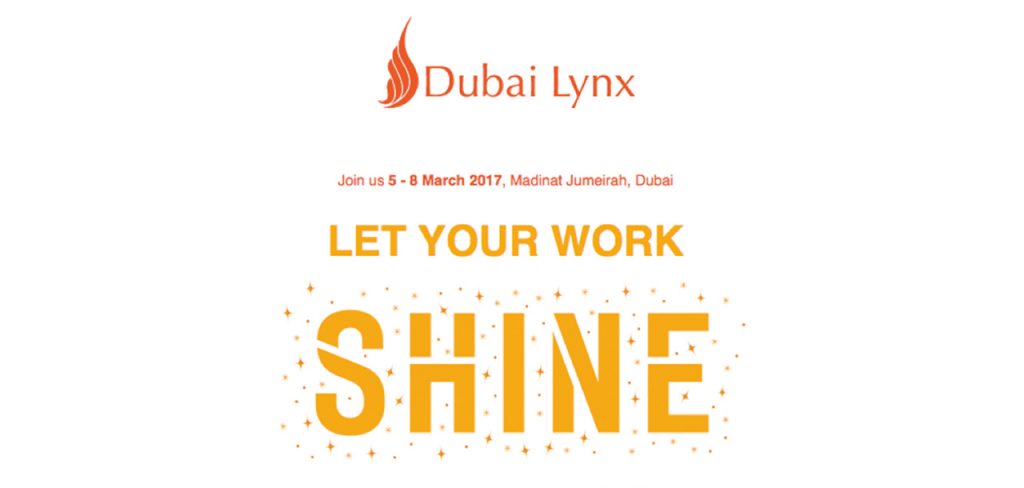 The Lynx is MENA's top creative award. Each year, thousands of entries compete from across the region – but a select group of industry experts award only the very best.
Start preparing your entries now and complete them by 24 January 2017 for early bird savings.
Seventeen awards sections will be judged by industry experts in 2017 – covering everything from traditional print and outdoor communications to technology and digital campaigns.
The final deadline for entries is Tuesday 7 February 2017.
Winners will be announced and celebrated at the prestigious Dubai Lynx Awards Ceremony at Madinat Jumeirah, Dubai on 8 March 2017.
Lynx Award Categories:
Branded Content & Entertainment
Creative Effectiveness
Design
Direct
Film
Film Craft
Innovation
Integrated
Interactive
Media
Mobile
Outdoor
Print & Publishing
Print & Outdoor Craft
Promo & Activation
PR
Radio
Download a Full 2017 Entry Kit a Sample Entry Form here
As the official representative of Dubai Lynx in the UAE, Motivate Val Morgan wishes you the best of luck at Dubai lynx 2017.
Let your work SHINE!
Source: Dubai Lynx