Coca-Cola does a Switcheroo at the Cinema: Cinevation
January 23, 2017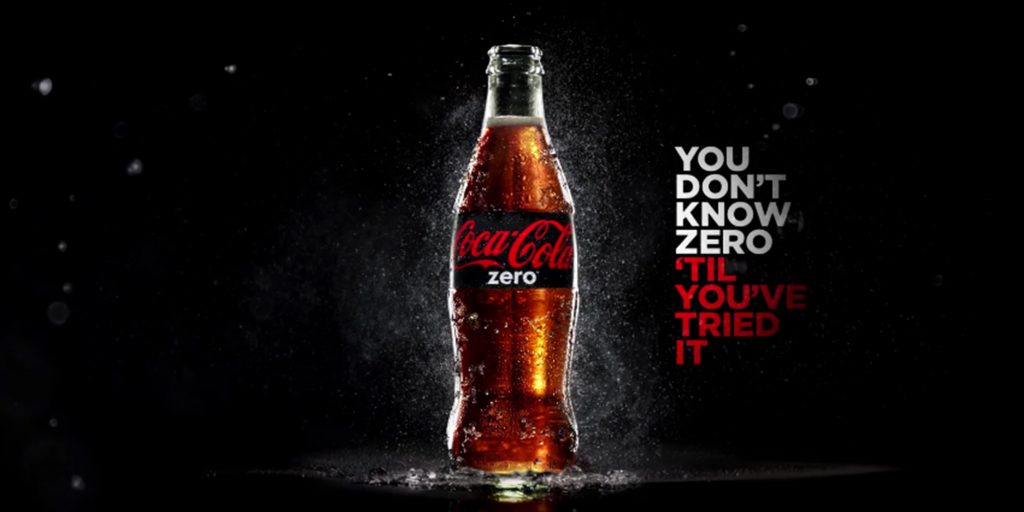 With the recent launch of 'One Brand Marketing Strategy' by Coca-Cola – uniting all their brands under one global creative campaign, brand awareness for the most loved cola in the world has greatly increased with the reach extending to their strategically targeted consumers.
The campaign officially kicked off from March 2016 in South Africa with a fully integrated marketing campaign including a smartly thought through innovation for Coke Zero in the Cinemas or as we like to call it – Cinevation.
The whole idea behind the cinema campaign was to avoid a countrywide sampling of the product, which would increase costs to extreme heights. Coke Zero wanted to find an environment where the focus of the audience is distraction free and open minded, rather than the usual prejudice that Coke Zero won't match up to the taste of the regular coke they regularly consume.
So what better medium to choose than 'Cinema' where the entire concept is of a distraction free & relaxed environment. If a large audience, with their full attention, could be convinced that Coke Zero tastes as good as regular Coca-Cola, they would become the initial group of converts to spread the message further.
Coke Zero invited over 100 existing Coca-Cola consumers who were least skeptical when invited to an exclusive cinema screening. On arrival, they were given popcorn and Coke Zero hidden inside a regular Coca-Cola cup – which meant that the audience thought they were drinking regular Coca-Cola.
Just before the movie started, when the brand had full attention of the audience, it aired an on screen ad featuring the person – who had served them popcorn & drinks, revealing the big surprise: that the drink they thought was Coca-Cola was actually Coke Zero. It then captured the cinema audience's reactions and testimonials and used this content to create a TVC to convince others that Coke Zero has the same great taste as Coca-Cola.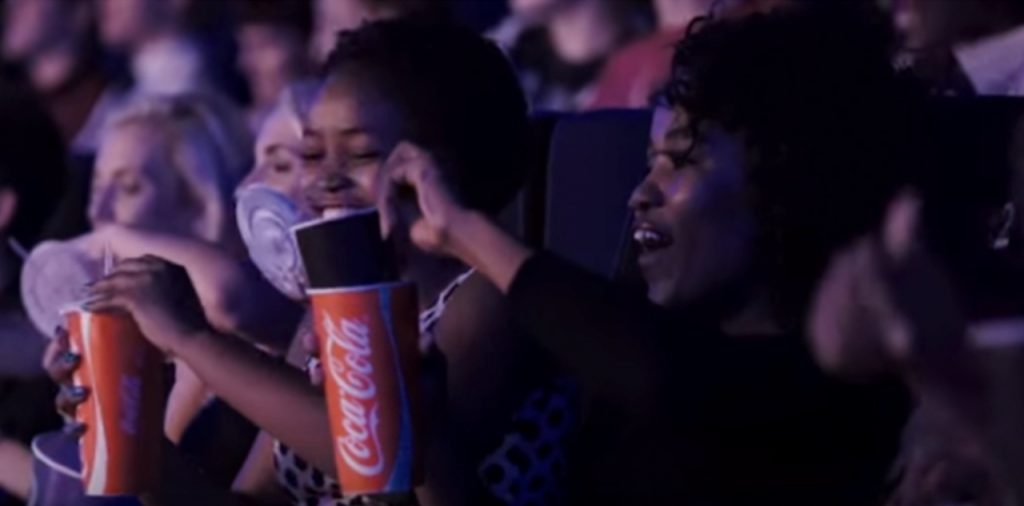 The cinema experience was amplified to reach as many 25-39 year olds, and garnered a lot of attention from the cinema stunt – where Coke Zero posted the entire video on their Facebook page.
At the end of this campaign, Coke Zero had reached 100% of the cinema audience who readily agreed that Coke Zero tastes as good as Coca-Cola. 5 in 10 saw the cinema activation, 8 in 10 saw the online video, and 8 in 10 visited the Coca-Cola Facebook page to view the video.
As the weekly consumption increased, it resulted in exceeding the monthly consumption target for Coke Zero. With brand acceptance and loyalty growing, tasting metrics improved for Coke Zero by a fair share.
Cinema provides 5X higher recall, clutter free placement for your brand & a highly receptive audience for innovative activations.
Have a similar or even more creative cinema activations in mind for your brand?
Contact a member of our sales team for more information.
Sources: Biz Community, Cream Global, The Top Tens