Top 5 Highest Grossing Indian Movies of 2016
January 23, 2017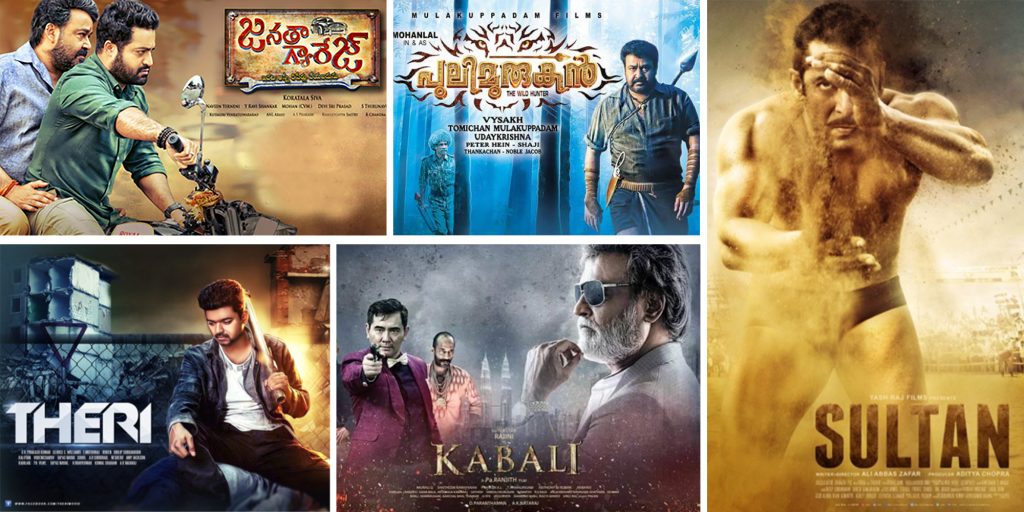 There's no denying the popularity of Indian movies in the UAE. Cinemas are house full every weekend for the latest Indian blockbusters as audiences are getting a lot more in terms of choice from an unending genre of movies from this region.
We take a look back at some of the movies that have done exceedingly well in the UAE and around the globe with their intriguing storylines, carefully hand-picked casts & specifically targeted tactical movie promotions. Such characteristics have increasingly made an impact amongst UAE audiences to such an extent that most of the blockbuster Indian movies enjoy a sold-out-situation even before the movie releases in cinemas.
As we look at a huge lineup for movies such as 'Raees', 'Kaabil', 'Jagga Jasoos', '2.0' and many more releasing in 2017, let's have a peak at some movies that have paved a strong way in 2016 for the ever-growing fan base of Indian celebrities in the UAE.
With many Indian movies – not limiting to just Bollywood, making waves and breaking records in 2016, here's a look at 5 of the Worldwide Highest Grossing Indian Movies that ruled the UAE Box Office in 2016.
1) Sultan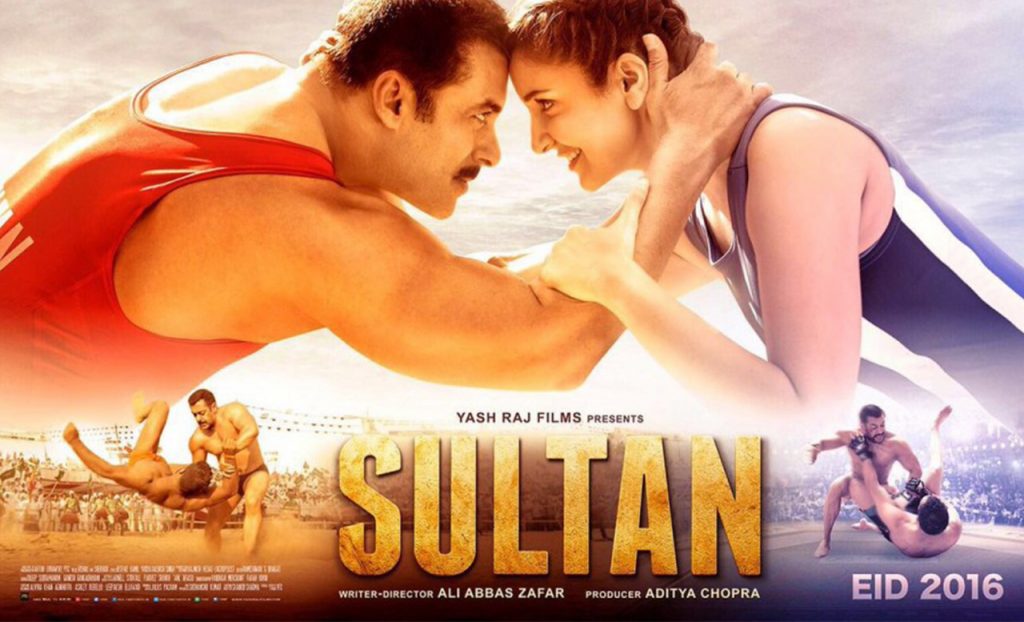 'Sultan', an Indian Hindi-Language sports drama with a graceful serving of romance directed by Ali Abbas Zafar starred Salman Khan as the title character opposite Anushka Sharma.
The film tells the story of Sultan Ali Khan – a local wrestling champion with the world at his feet as he dreams of representing India at the Olympics. It's also a story of Aarfa – a feisty young girl from the same small town as Sultan with her own set of dreams. When the 2 local wrestling legends lock horns, romance blossoms and their dreams and aspirations become intertwined and aligned.
'Sultan' destroyed box office records all across the world including the UAE where it bested competition. Some of the titles that 'Sultan' had won also include 'Biggest Eid Opener', 'Biggest Opener of 2016', 'Highest Opening Weekend Grosser of 2016 for an Indian Movie', 'Highest Opening Day Collection in UAE-GCC'.
It stands at No.4 for 'The Top 10 Overall Highest Grossing Bollywood Films of All Time' and grossed a worldwide overall revenue of US$ 87 Million.
In the UAE, the film recorded the 'Highest Advance Booking' and the 'Biggest Opening Day'. It took a massive AED 292,000 over the three-day EID weekend, surpassing many of the Hollywood films that released during the same period.
Future Salman projects in 2017:
Tubelight
Tiger Zinda Hai
2) Kabali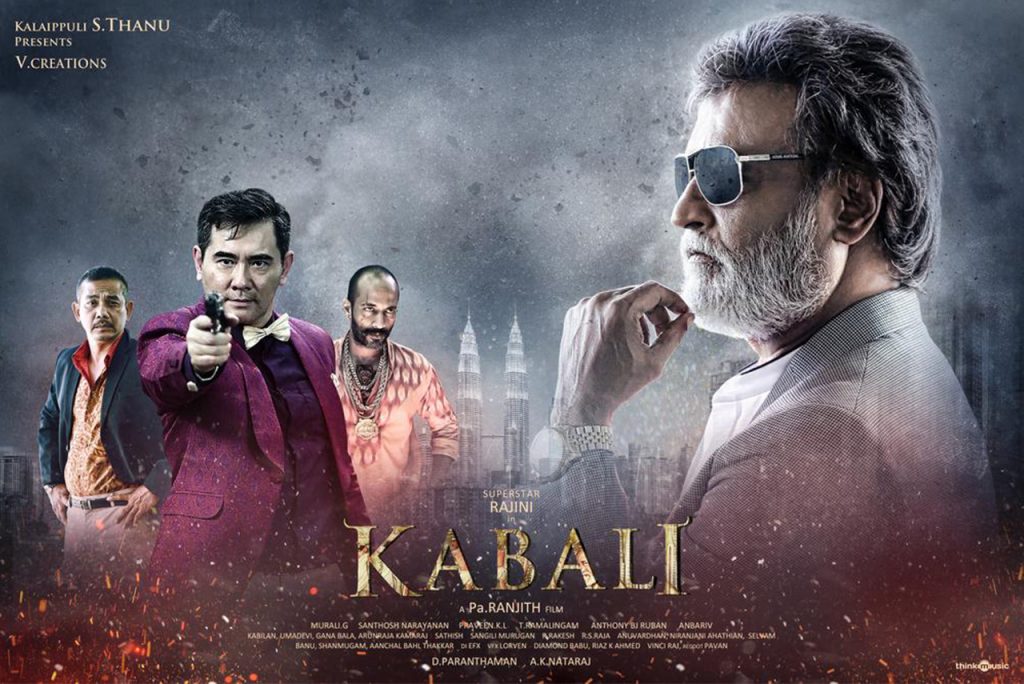 It was a different kind of hysteria this time round for Rajinikanth fans – it was the first time the Indian action hero played a role of his own age!
The much-awaited Indian Tamil-Language film of the year – 'Kabali', released in the UAE on July 21 with Rajinikanth fans flocking to cinemas in groups to watch his latest film.
During the time of release fan frenzy was also at an all time high. Some companies in South India chose to shut for a day rather than face mass bunking by employees. Air Asia flew a Kabali branded aircraft with passengers from Bengaluru to Chennai in India, and chocolate brand Cadbury also launched Kabali products in the Indian market.
In the GCC, over 200 theatres (including 100 screens in the UAE) screened the movie, and advance online bookings received overwhelming responses with many sessions running house full. According to a local distributor, there were approximately 151,000 tickets sold for in the first two days of release across the UAE.
The film also got extra screens due to huge public demand – replacing many Hollywood films in theatres. Be it in Dubai, Abu Dhabi or Sharjah, there wasn't a single ticket available to catch the Rajinikanth film on its opening day.
'Kabali' had the 'Highest Worldwide Opening Day' for a South Indian film, earning US$13 million on the first day. The film also had the 'Highest Opening Weekend' for an Indian film with US$46 million worldwide. Overall the film's worldwide gross total is around US$52 million.
Future Rajnikanth projects in 2017:
3) Theri
'Theri' which means 'Spark' is a 2016 Indian Tamil-language action film written and directed by Atlee starring the South Indian superstar Vijay, Other actors teaming up in the lead roles include British actress Amy Jackson.
Vijay plays an honest cop whose family is ruthlessly slaughtered by a politician and his aides. He decides to change his identity and commits his life to bring his daughter up in a serene atmosphere. However, some freak events end up compromising his identity, and what he does to save his daughter and avenge the death of his family unfurls as Theri.
The film had a worldwide release in April and grossed US$13 million worldwide in first weekend. In the United Kingdom, 'Theri' broke Enthiran's box office collection for the first weekend. Overall the film grossed a whopping total of US$23 Million worldwide.
4) Janatha Garage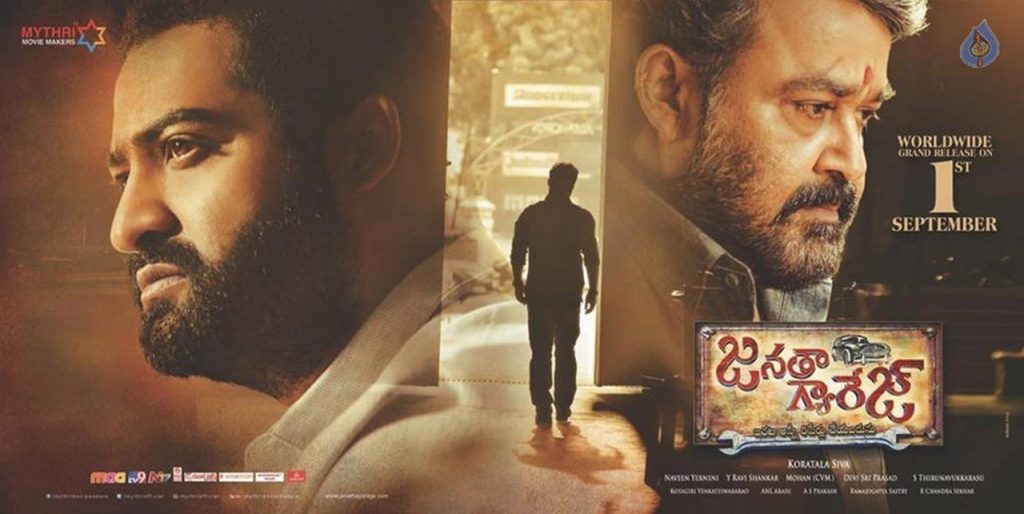 'Janatha Garage' is a 2016 Indian Telugu-language action film written and directed by Koratala Siva, starring one of the most versatile & complete actor in the India Cinema Industry, Mohanlal.
The film released worldwide on September of 2016 and registered the 'Highest Opening of All Time' for a Telugu film.
The movie opens a tie-up between a student who loves nature and a mechanic who loves to help people. Both of them should face the most deadly business man to save his people.
'Janatha Garage' grossed US$6 Million worldwide on its opening day and overall gross earnings of US$20 Million Worldwide.
5) Pulimurugan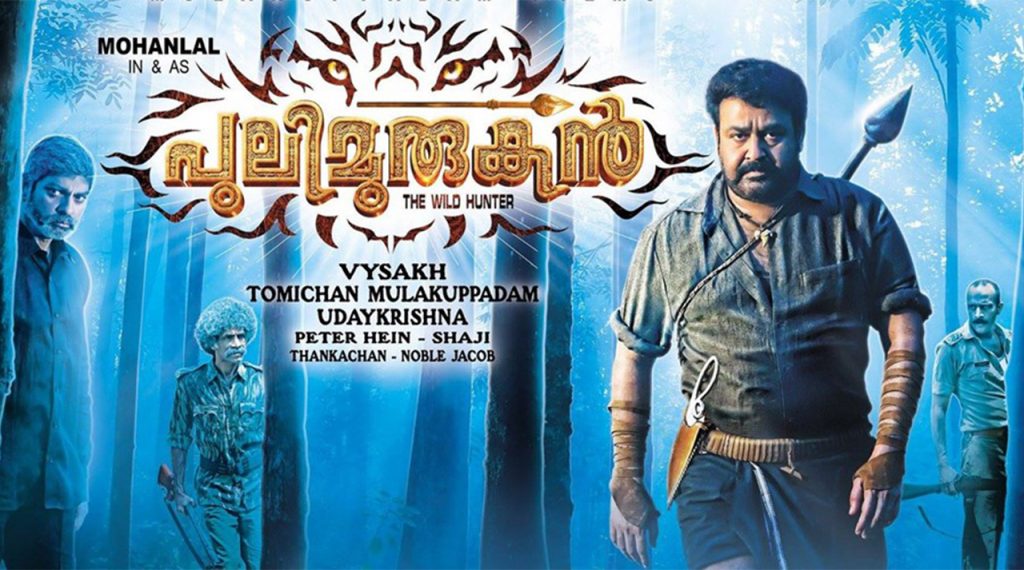 'Pulimurugan' is an Indian Malayalam-language action-thriller movie directed by Vysakh, starring Mohanlal in the titular role.
Mohanlal is considered one of the best actors to come from the south of India and celebrates titles bestowed by many of the cinema industries royalties as 'The Complete Actor'. He was quoted as 'India's Answer to Marlon Brando' in one of the most reputable magazines in the world.
The story of 'Pulimurugan' is set in the fictional village called Pulioore that shares land with the forest and is prone to attacks from wild animals. Whenever a stray tiger wanders into human habitats and starts killing people, the village turns to Pulimurugan. He comes as a professional in searching and hunting down a tiger.
There is a backstory as to why he started hunting tigers – Pulimurugan's father got mauled by a tiger in front of his eyes when he was a boy. Later, with the help of his uncle, he kills the man-eating tiger that took his father's life and continues to do so as a service to his village.
The film created a record for the 'Highest Opening Weekend Grosser' for an Indian film in the UAE box office with gross earnings of US$2 Million in the first weekend. Overall, the movie earned US$19 Million worldwide, putting it in 5th position of the 'Highest Grossing Asian Movies of 2016'.
Future Mohanlal projects in 2017:
1971 Beyond Borders
100 Years Of Chrysostom
Randamoozham
Munthirivallikal Thalirkkumbol
G For Gold
Lucifer
Onnam Sir
Kunjali Marakkar
Missed out on placing your brand across the Top Blockbusters in 2016? Plan your campaign for upcoming projects of these power-packed celebrities and contact a member of our Sales Team for more information on advertising opportunities.
Sources: IMDB, Bollywoodlife, Fabnewz, Emirates 24×7, firstpost, Gulfnews