The Ghazi Attack – A Rousing Tale of A Secret Underwater War
January 24, 2017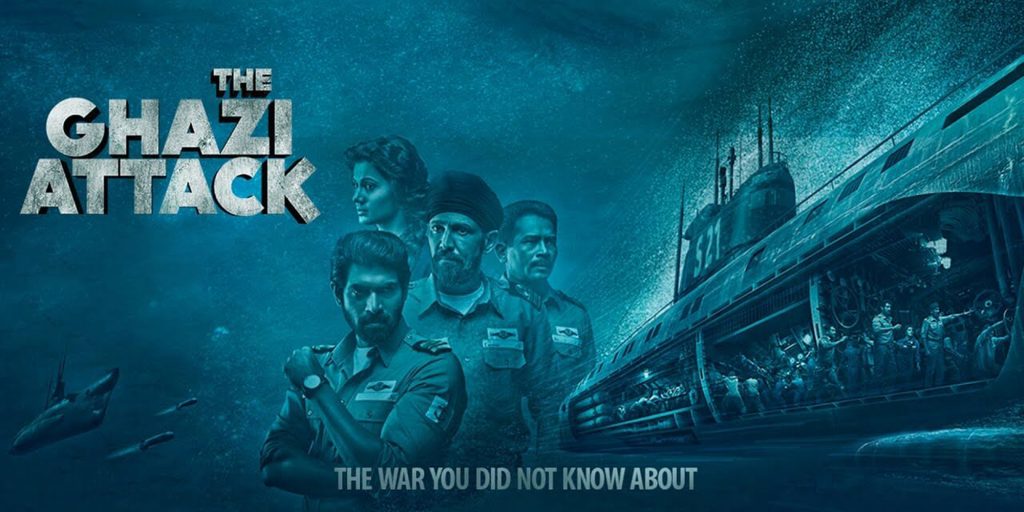 Directed by debutant Sankalp Reddy and distributed by Karan Johar's company – Dharma Productions, 'The Ghazi Attack', is an upcoming Indian war film based on Indian claims of sinking the PNS Ghazi, a Pakistani submarine that sank off Vishakapatnam in 1971.
The film started shooting on 3rd January 2016, with the larger part of it shot in a submarine – adding to its uniqueness. The film is expected to release across cinemas in the UAE on 16th February 2017.
The much 'talked about' war-at-sea film stars a promising cast of Rana Daggubati (from 'Baahubali' fame), Kay Kay Menon, Taapsee Pannu, and late veteran actor Om Puri – revealing the mysterious events that took place in 1971, before the India-Pakistan war.
The plot of the movie reveals an underwater war that had taken place between India and Pakistan, when PNS Ghazi was on a mission to attack and destroy Indian's INS Vikrant by entering Indian waters. The movie depicts a heroic tale of courage and patriotism by the Indian navy with power-packed performances and appealing visuals.
Since the trailer was released on 11th January 2017, 'The Ghazi Attack' has taken the world of social media by storm, as cinema lovers and celebrities have expressed liking towards film's content and are intrigued by the plot of the film.
The movie trailer has impressively crossed over 14 million views since it's release, whilst social media witnessed a variety of posts from celebrities, critics and cinemagoers, expressing their excitements and eagerness to watch the untold story.
Don't miss out on aligning your brand with 'The Ghazi Attack' – guaranteed to usher in large Asian audience.
Contact our Sales Team, for more information on advertising opportunities.
Sources: Indian Express, BollywoodLife, InuthBETA