Versace Allures Cinema Audiences With A Creative Brand Activation
January 24, 2017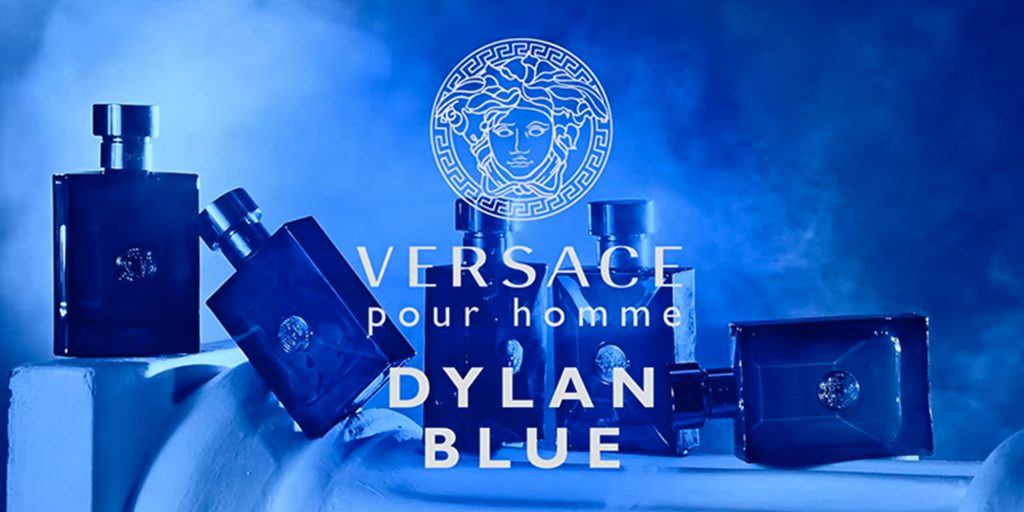 Motivate Val Morgan offers 360 degree exposure and innovative opportunities to brands – utilizing both On-screen and Off-screen advertising.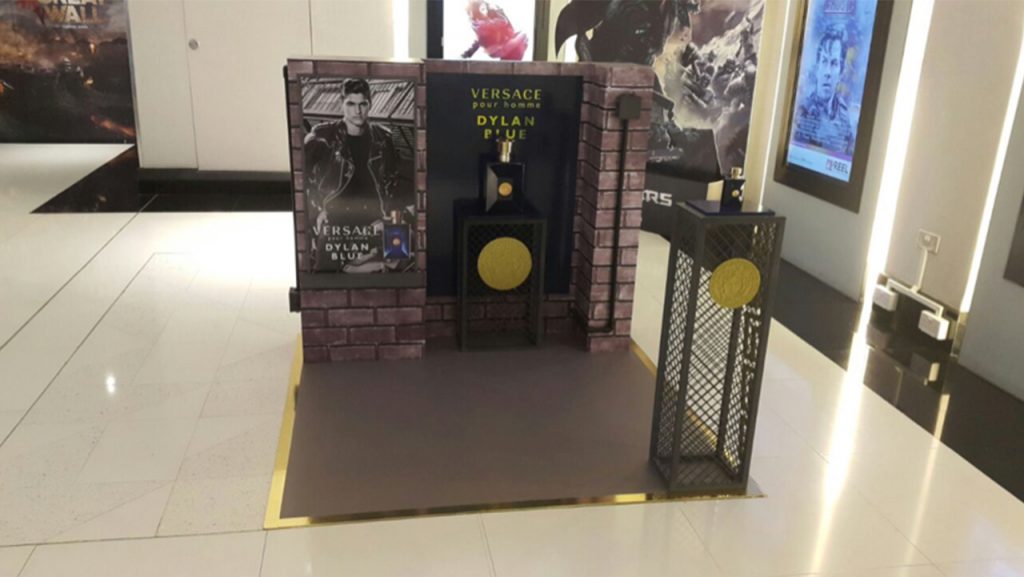 As effective as On-screen cinema campaigns, Motivate Val Morgan's Off-screen cinema advertising opportunities work as a natural extension to any campaign or marketing plan for brands wanting to reach out to their targeted audience – by sampling their new product or placing it inside the theatre. Cinema promotion or sampling campaigns create genuine interest with potential new customers.
Versace (one of the best-selling and most loved perfumes in the world) promoted their newly launched perfume – Dylan Blue, by executing a sampling activity from 5th to 7th January 2017, across two of the most prominent cinema operators in Dubai – VOX Cinemas (Mall of the Emirates) and Reel Cinemas (The Dubai Mall).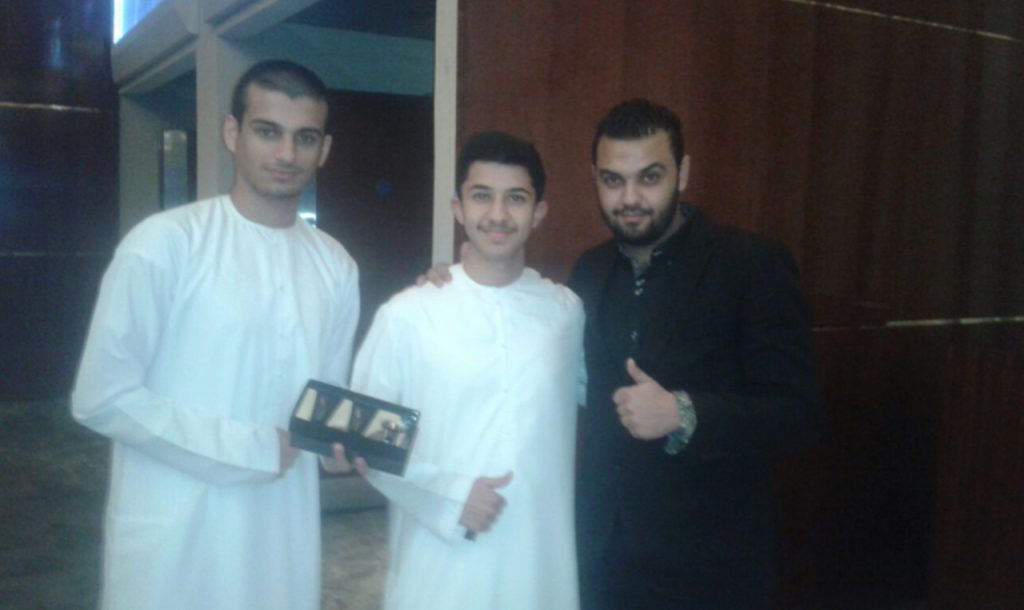 Product sampling consists of one sample table stand with one or two branded promoters engaging cinemagoers – promoting and offering samples of the product.

For all assigned Off-screen space inside the Cinema, MVM offers a host of promotion activities to compliment and support On-screen advertising ranging from:
Foyer/Car Displays
Concourse Displays
Popcorn Box Branding
Ticket Sponsorship
Cut Outs (Single & Double Sided)
Pillar Wraps
Escalator Branding
Lightboxes
Gobo Lights
Sampling Booth/Inside Cinemas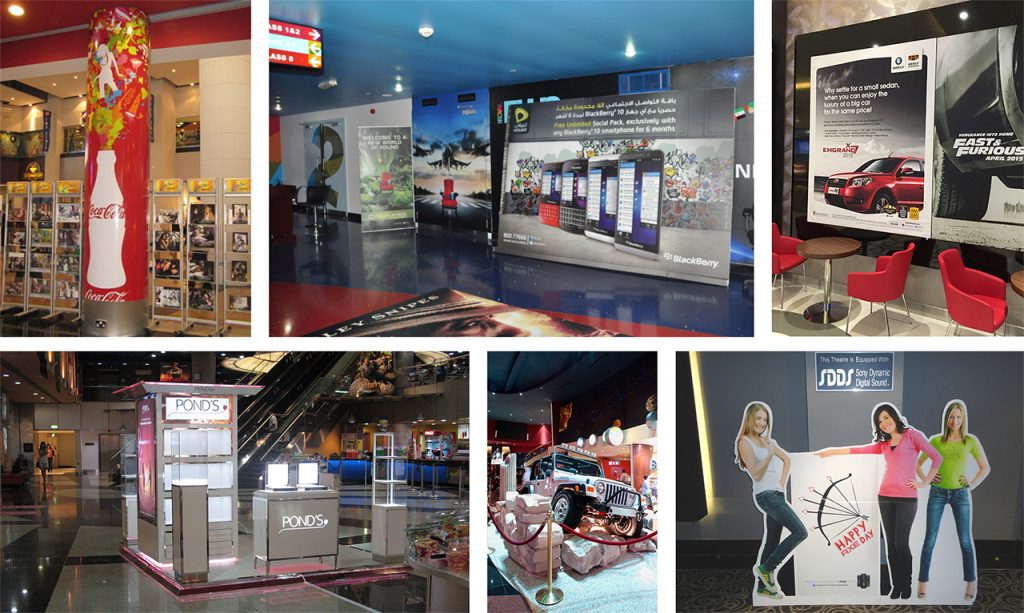 Want to know more on how Off-screen cinema advertising could uplift your marketing plan and bring your brand closer to its target audience? Contact a member of our Sales Team