Gen Z: A Growing Target Audience For Cinema Advertisers
February 7, 2017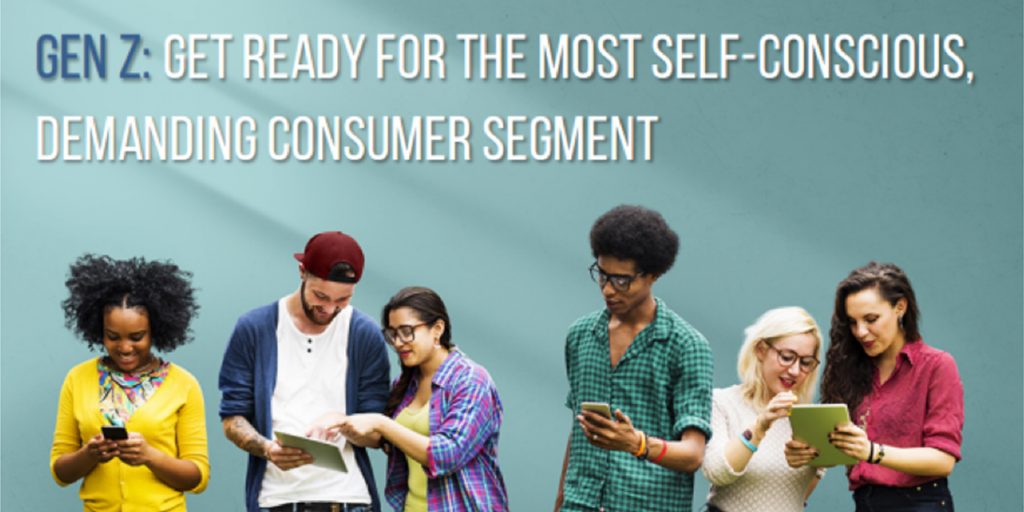 While many marketers still struggle to figure out the right approach towards Millennials (Generation Y), a new generation – Generation Z (Gen Z) – is growing behind the scenes. In 2015, Gen Z accounted for an estimated 26% (1.9 Billion) of the total global population – with this share expected to increase to 40% in 2020. In the UAE, Gen Z accounts for an estimated 22% of the total population – currently at approximately 9.2 Million.
So, who is Gen Z and what makes them so important to the world of advertising?
Gen Z comprises of 16-19 year olds who are today's communicative, confident and complex consumers – which makes them a very demanding target audience for advertisers to reach. Gen Z is not the largest segment of the global population, nevertheless, its youthful nature inevitably means it's the fastest-growing segment.
When compared with Gen X (35-49 year olds) and Gen Y (20-34 year olds), those of Gen Z are unquestionably the largest consumers of social media – with an average of 60% actively connected across various online channels.
It is also worthwhile noting that 'Cinema' is the preferred medium to reach out to the consumers that make up Gen Z – the junior first jobbers, apprentices and students.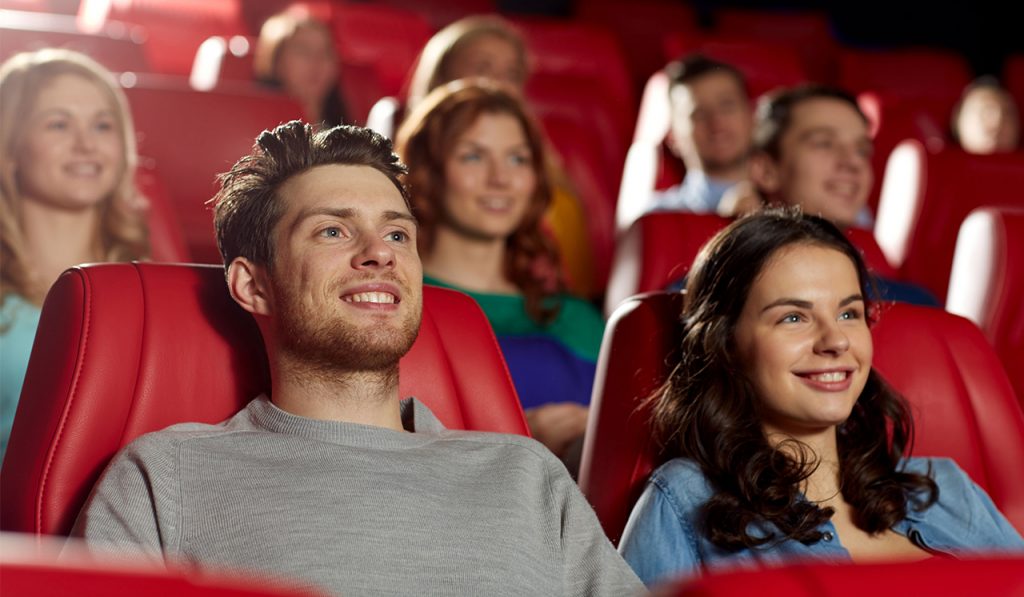 Despite their digitally dominated media consumption, it has been found that Gen Z finds traditional ad formats such as cinema advertising impressive and more positive. With this in mind, brands (on a global level) have started to channel more of their products through cinema to effectively reach this particular target group.
According to a recent study conducted by Millward Brown: 'AdReaction – Gen X, Y and Z', Gen Z is leading the world in their love for cinema.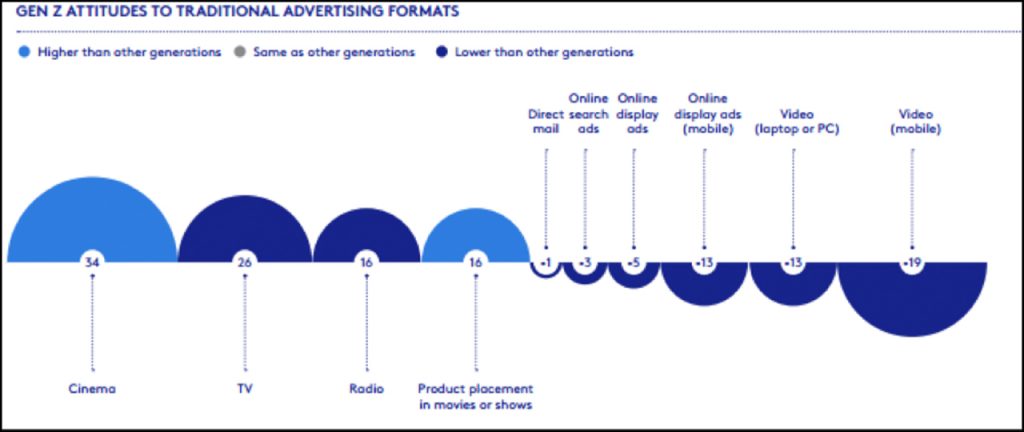 With Gen Z being ardent followers of movie celebrities and with film-makers offering a strong lineup of movies each year, one of the most important marketing notions to consider is the constant attraction towards cinema for this young demographic, which forms part of their socializing activities over the weekend.
The study (conducted in the UK) proves that consumers from Gen Z respond better to cinema ads, than the global average of similar-age consumers, with an acceptance level of nearly six in ten compared to just over half.
The study also refers to an interesting marketing strategy for brand interactions. Gen Z shows higher positive responses and interest in marketing campaigns – which they may be invited to participate in or voice their opinions, making off-screen cinema advertising ideal for reaching this younger generation.
With Gen Z having greater levels of independence – in terms of catching the latest blockbuster releases without having their parents tag along, and more of an appeal for cinema, it has been a prudent decision for advertisers to consider reaching out to this segment through various cinema advertising offerings.
With the decline in television and radio consumption and the fact that this generation is more passionate about movies, 38% of Gen Z indicate that movies make them more positive to advertising – proving cinema ads are more powerful and effective for this generation.
In conclusion, since Gen Z is a growing target audience who prefers cinema over other traditional advertising mediums, and with this year's strong line-up of blockbusters, advertisers will truly agree that cinema advertising is a force to be reckoned with.
Sources: FBIC Group, MediaPost, Contently.Com, Kantar Millward Brown