Bollywood Finds Success with Movies Inspired by Real Life Events
March 27, 2017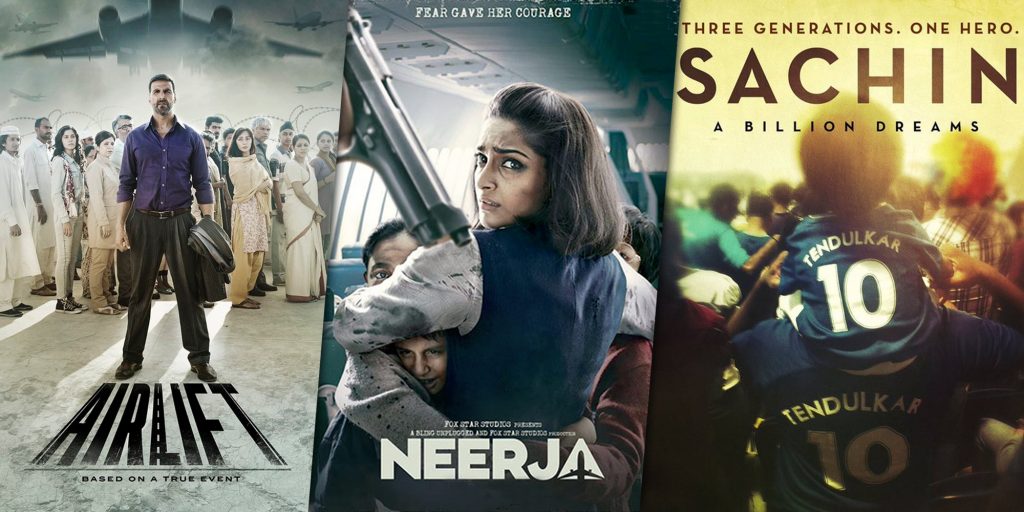 According to a study by ASSOCHAM-Deloitte, Bollywood contributes to about 43% of the total box-office collections of the Indian Cinema Industry. Additionally, with a number of Indian nationals living overseas, Bollywood has become India's cultural export that unites the world through the common interest of entertainment – with people from the streets in Addis Ababa humming Bollywood songs, to cinemagoers in the US, UK, Australia, Canada and the UAE flocking to cinemas to watch the next big Bollywood blockbuster release.
In the quest to attain a stronger global following, Bollywood has become more progressive and innovative over the years in terms of movie scripts.
Bollywood's trend of biopics has been well received by cinema going audiences – doing tremendously well at the worldwide box office. Owing to this trail of success, more Bollywood filmmakers seem to be adopting projects based on real life incidents and working on scripts based on real life characters.
Some remarkable movies such as 'Gandhi' (1982), 'Mangal Pandey – The Rising' (2005) and 'No One Killed Jessica' (2011) have paved the way to represent these real life stories on a cinematic platform – shedding light on people who aren't spoken of anymore, but haven't been forgotten.
Here is a list of some successful biopic movies made in previous years, along with upcoming blockbusters based on real life characters.
Bhaag Milka Bhaag (released in 2013)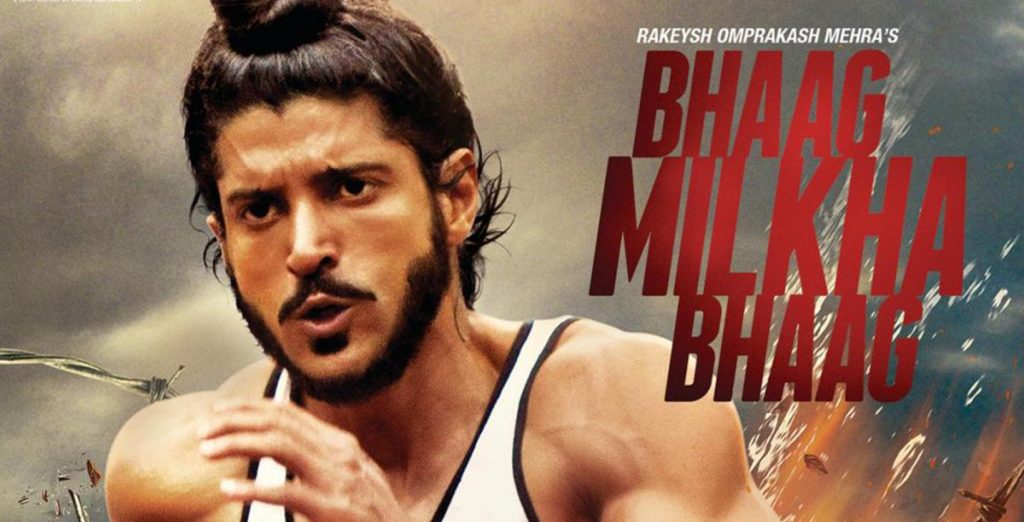 A sports drama based on the life of Milkha Singh – an Indian athlete who was a National Champion Runner and an Olympian. Farhan Akhtar took on the lead role, with Sonam Kapoor, Meesha Shafi and Divya Dutta in supporting roles. The movie was inspired from the book titled 'The Race of My Life' written by Milkha Singh and his daughter Sonia Sanwalka.
Mary Kom (released in 2014)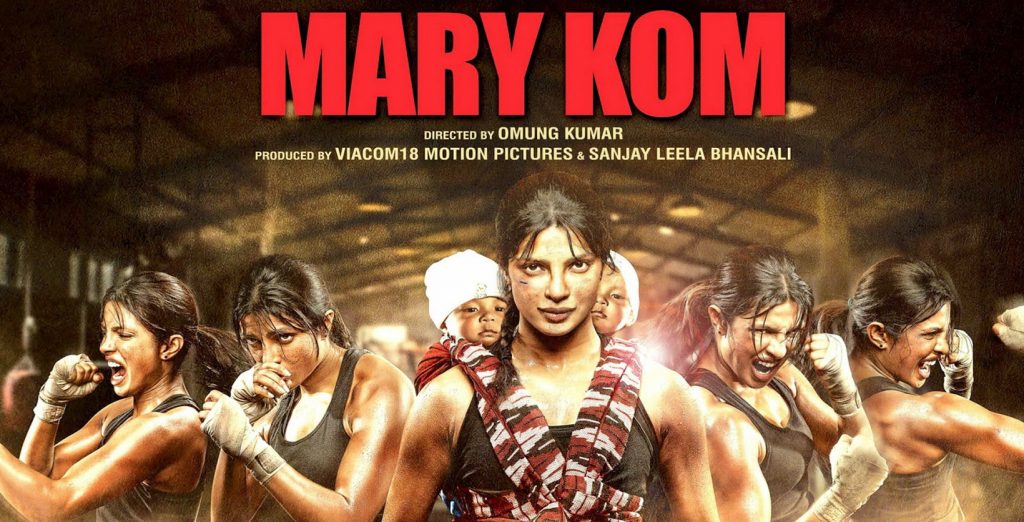 Hailing from the beautiful land of Northeast India, boxer Mary Kom's notable life is narrated through this biopic. The film stars Priyanka Chopra in the lead role as a flyweight-boxing champion – recognized on a global platform. The movie was a massive success with positive reviews from both critics and audiences.
Manjhi: The Mountain Man (released in 2015)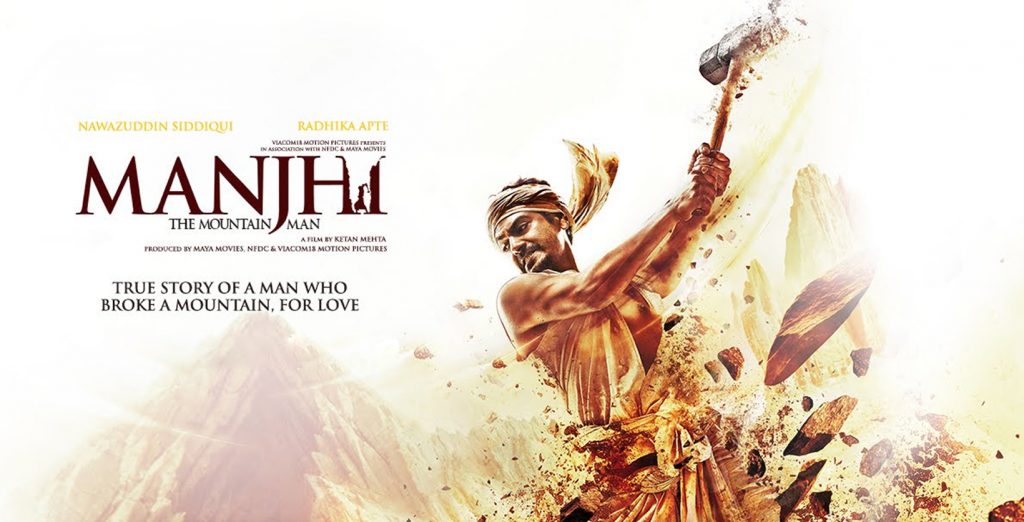 This movie is a heart touching story based on the life of Dashrath Manjhi (A.K.A 'The Mountain Man') – a laborer who lost his wife due to the lack of access to reach medical attention, when she slips and falls from the top of the Gehlour mountain while bringing him lunch. Enraged and heart broken, Manjhi carves a way through the heart of Gehlour Mountain using only his hammer and chisel – so no one else has to face the sorrow of losing a loved one in the same way.
Continuing to this success, 2016 witnessed more movies produced and released on real life characters. Some of the movies that performed well – on a global scale (as well as cinemas across the UAE) are:
Airlift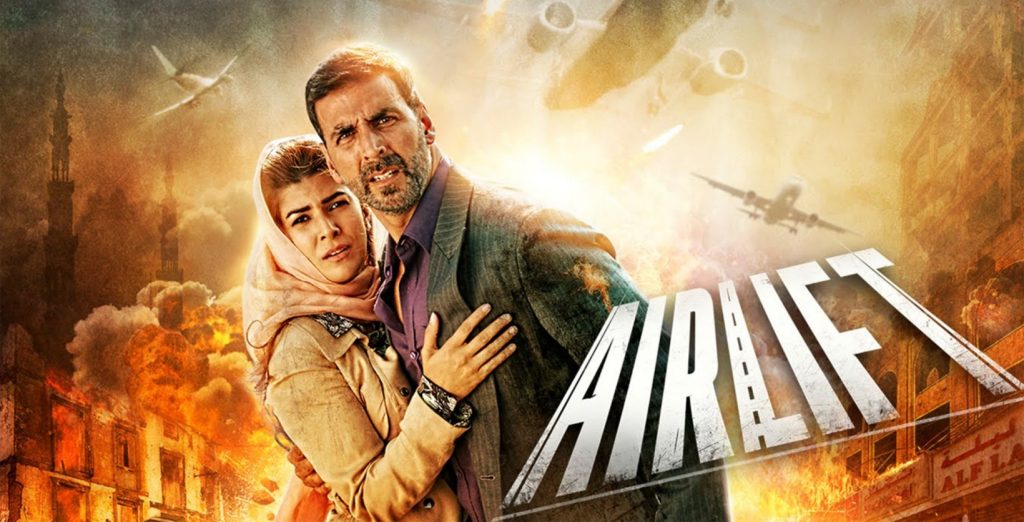 Akshay Kumar plays the lead role as Ranjit Katyal – a Kuwait based businessman who carried out the biggest civil-operation by evacuating Indians based in Kuwait during the Iraq-Kuwait war. 'Airlift's' worldwide box office collection was approximately US$34 million.
Neerja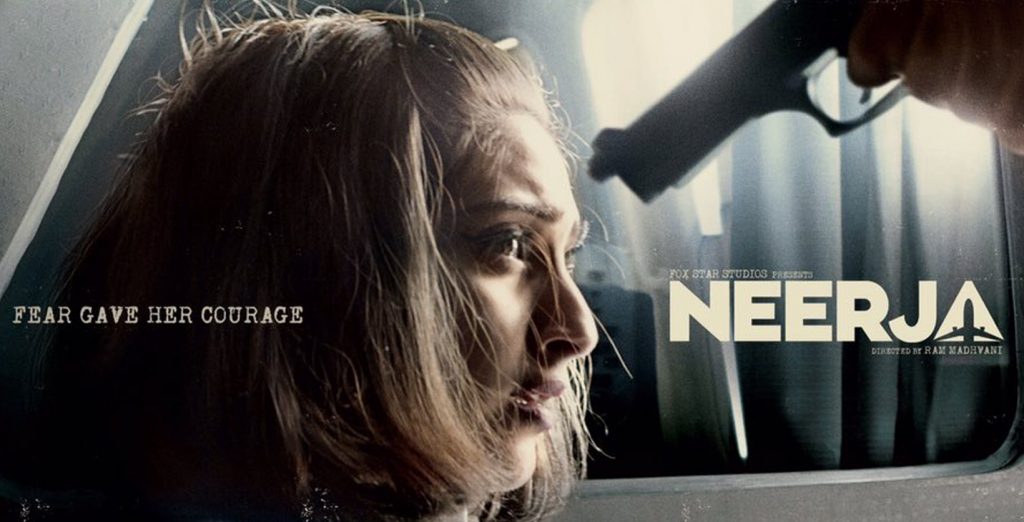 'Neerja' is a biopic starring Sonam Kapoor in the lead role and is based on the life of Neerja Bhanot – an airhostess on Pan American Flight 73 who was shot dead by terrorists when they hijacked the plane in 1986. She was awarded the highest Indian bravery award – 'Ashoka Chakra', for immense bravery after she sacrificed herself and saved the lives of many passengers and fellow crew members. 'Neerja's' worldwide box office collection was approximately US$20 million.
M.S.Dhoni: The Untold Story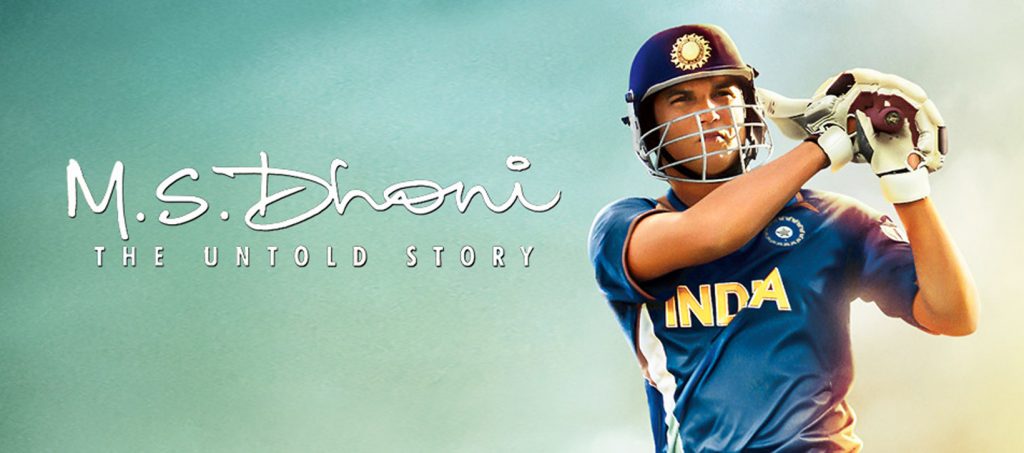 This biopic tells the story of Mahendra Singh Dhoni – World-cup winning captain of the Indian cricket team, and reveals the less known journey of an ordinary ticket collector who rose to be a trophy collector. 'M.S.Dhoni: The Untold Story's' worldwide box office collection was approximately US$24 million.
Dangal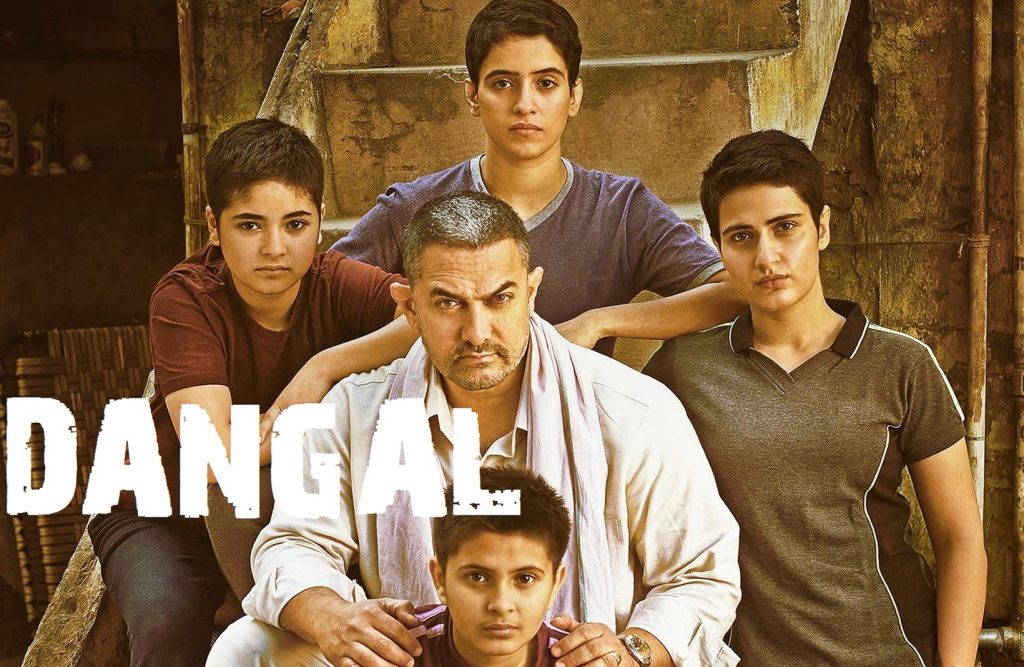 Inspired by true events based on the life of Mahavir Singh Phogat – India's senior Olympics wrestling coach, 'Dangal' tells the story of how Mahavir Singh Phogat opposed the conservative and male dominated society to train his daughters in the world of professional wrestling. Based on recent admission updates, it has been confirmed that 'Dangal' (which released in the last week of 2016) did approximately 590K admissions in the 4 weeks it screened across cinemas in the UAE.
With amazing responses and accolades for this genre of movies, 2017 continues to witness more biopic blockbusters lined up for release:
The Ghazi Attack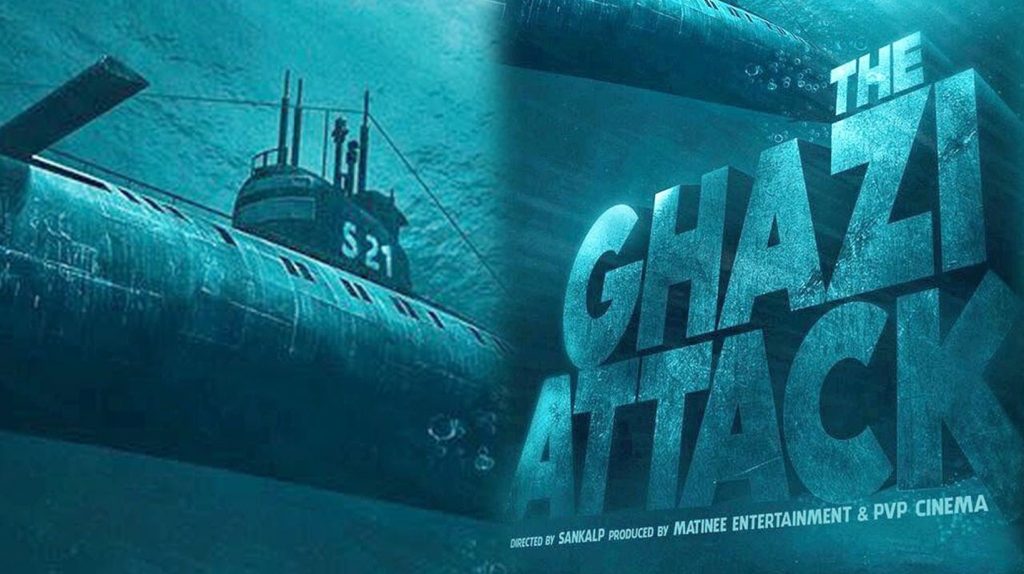 Some wars are fought under the spotlight, while some wars are remembered as we commemorate soldiers who gave up their lives for peace. Then there are wars that are unheard of – the wars fought by unsung heroes.
'The Ghazi Attack' (which released on February 16 2017 in the UAE) – stars Rana Daggubati and Taapsee Pannu, is an epic underwater Tale that tells the story of such a war – fought by unsung heroes who portrayed immense courage and undying patriotism aboard the Indian submarine S-21.
Sachin: A Billion Dreams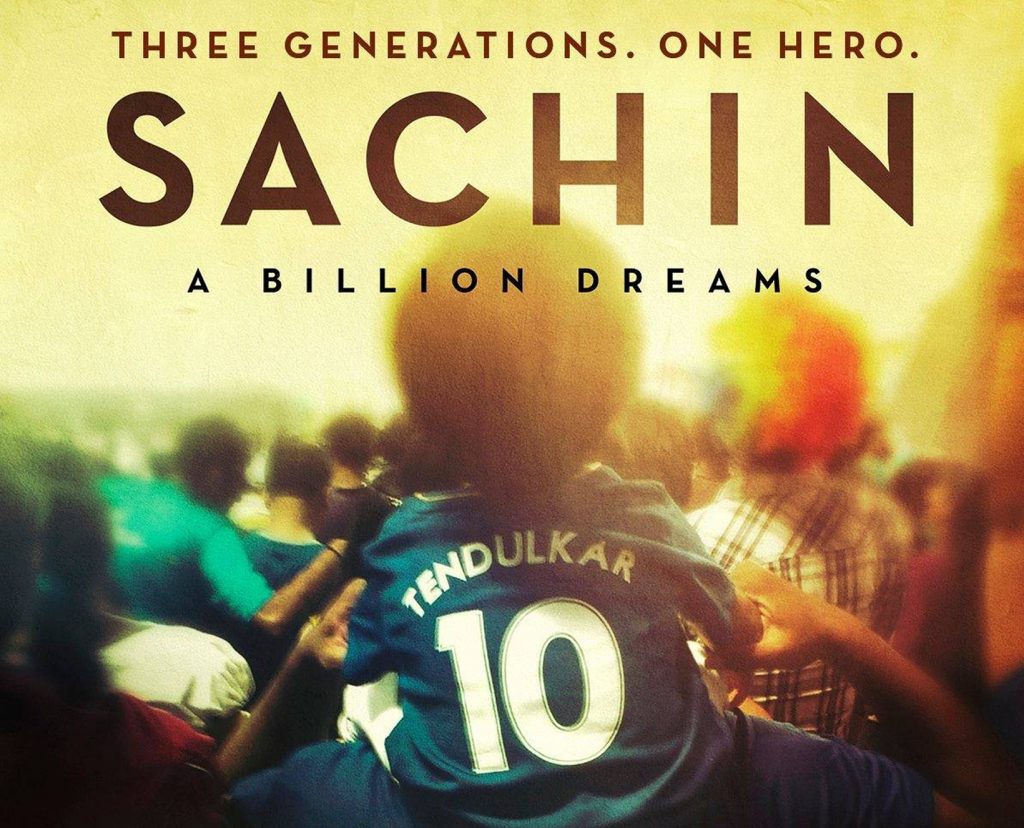 Anticipated to release across cinemas in the UAE on May 25 2017, the film is based on the life of Sachin Tendulkar – Indian cricketer, capturing both his cricketing career and personal life in substantial detail.
Padmavati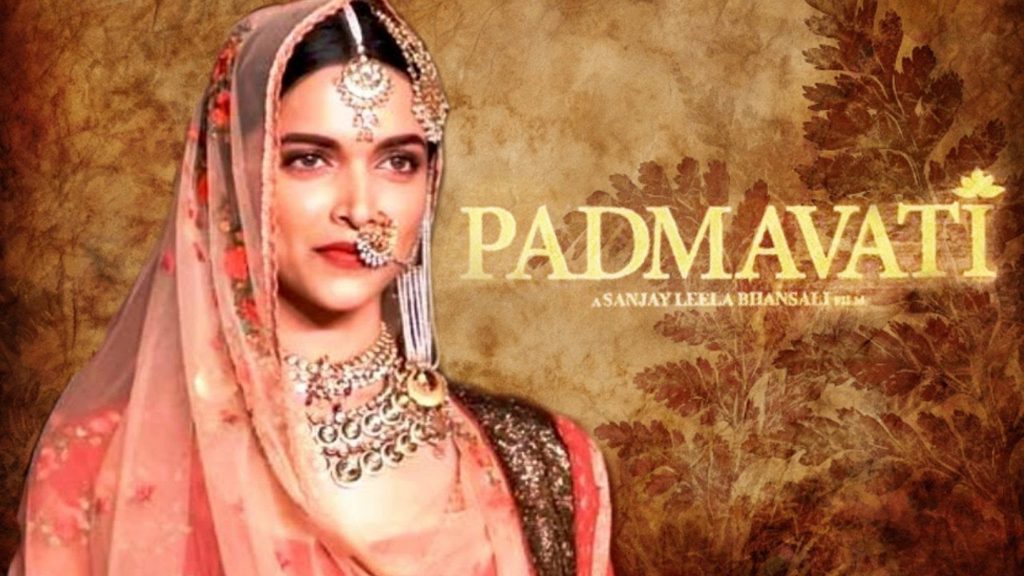 Anticipated to release across cinemas in the UAE on November 16 2017, 'Padmavati' is based on the life of the legendary queen – Rani Padmavati. The story is inspired by an epic poem 'Padmavat' and relays the historic siege of Chittor by Alauddin Khilji who is mesmerized by Padmavati's beauty.
Dutt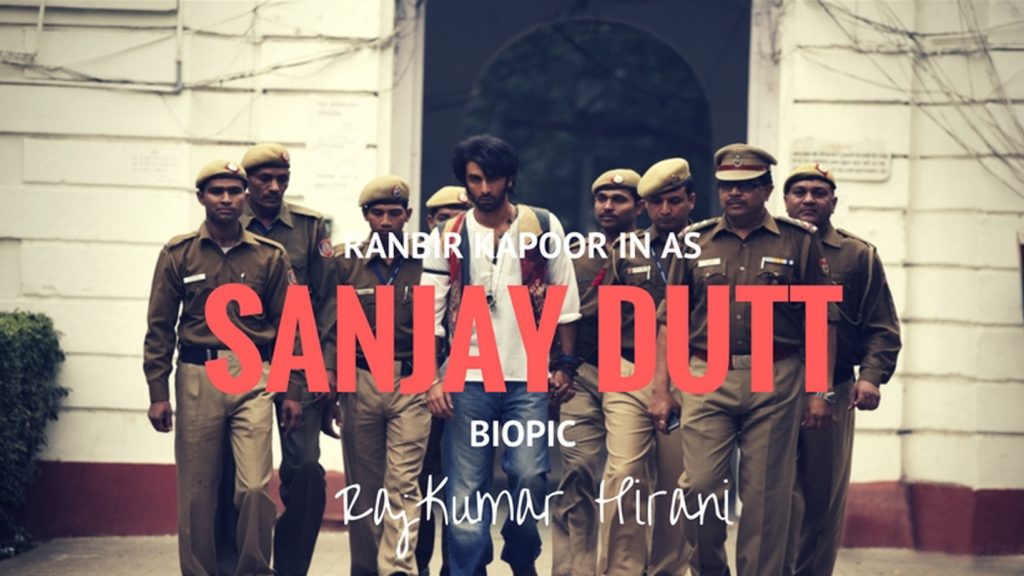 Expected to release across cinemas in the UAE in December 2017, 'Dutt' is an upcoming biopic based on the life of one of Bollywood's most successful actors – Sanjay Dutt, who acted in critically acclaimed movies such as 'Khal Nayak' (1993), 'Vaastav' (1999), 'Munnabhai M.B.B.S' (2003) and 'Lage Raho Munna Bhai' (2006) to name a few.
With tremendous movies based on biopics and many more blockbusters lined up for release, Bollywood is definitely a stream to invest in for advertisers targeting Asian & Bollywood-loving UAE audiences.
Sources: Free Press Journal, The Economic Times