UAE Jury Members for Cannes Lions 2017 Announced
April 10, 2017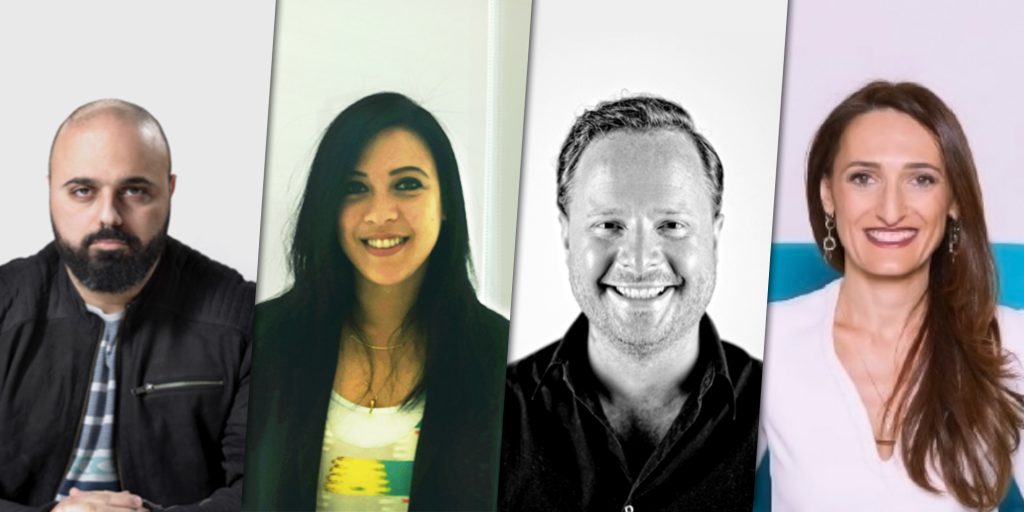 As the official representative of Cannes Lions, Motivate and Motivate Val Morgan are pleased to announce that 4 leading creatives from the UAE have been selected as jury members for this year's Cannes Lions International Festival of Creativity.
The 4 Blue-chip creatives who will represent the UAE in the shortlist and awards jury panel under Radio, Promo & Activation, Media and Direct categories include:
Awards Jury
Firas Medrows, Executive Creative Director at DDB Dubai – Radio
Shortlist Jury
Josephine Younes, Creative Director at McCann FP7/DXB – Promo & Activation
Elda Choucair, CEO at PHD MENA – Media
Sascha Kuntze, Creative Director at Memac Ogilvy –Direct
Firas Medrows – DDB Dubai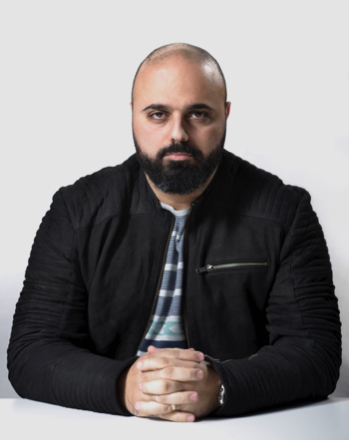 Firas has 20 years of experience in the advertising world with a background in design and art direction. He began his career as a freelance graphic designer in 1996 and moved on to start his design house before relocating to Dubai in 1999.
In Dubai, he started in a small local agency where he had to be the Art Director, Designer, finalizer, Arabic Copywriter, Production Manager and sometimes the Suit. After spending three years learning every aspect of the business, he decided to move on and join the multinational advertising world.
He joined Lowe Dubai, as graphic designer and progressed to gain the role of Art Director. From there, he moved on to join JWT Riyadh before moving to JWT Dubai, where in just a couple of years, he managed to become one of the most awarded creatives in the JWT MEA network.
In 2010, he took on a new challenge and joined DDB Dubai, as a Creative Director before getting promoted to and Executive Creative Director. Since then, Firas and his team has managed to turn DDB Dubai around, delivering outstanding campaigns to their clients – winning DDB's first Cannes Lions, CLIO, DA&D, LIA, Dubai Lynx Grand Prix and Grand Cristal.
Over the years his work has been recognized at all the prestigious award shows including CLIO Awards, D&AD, One Show, Cannes Lions, Epica Award, New York Festivals, London International Awards, Palais Du Louvre, Dubai Lynx, MENA Cristal Awards and others. In 2014 he was ranked amongst the Top 50 ECDs Worldwide and 11th amongst the Top ECDs in the MENA Region.
Josephine Younes – FP7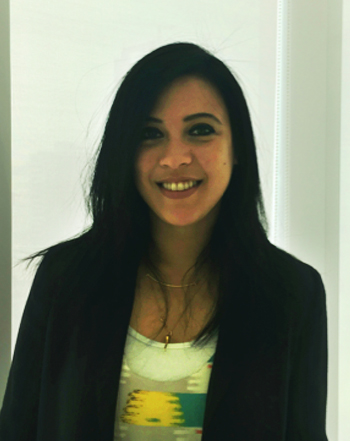 Born in Liberia, raised in Lebanon with an Arab and Asian heritage, and having lived across different countries, Josephine always felt like a third-culture kid – until she started working in advertising and learnt that creativity has no cultural boundaries.
It's been quite the journey since Josephine started her career at DDB in 2005 – where she won the agency its first Cannes Lion. Since then, she has received almost 150 honours and accolades across Cannes, D&AD, One Show, Dubai Lynx, New York Fest, Andy Awards and Effies among others – which earned her a spot as one of the Top 15 Creative Directors globally in 2015.
From creating work that helped the agency bag the #1 Most Effective Agency title at the Effie World Index 2016, to getting a local bank brand the title of Dubai Lynx's Advertiser of the Year – the first time a bank was chosen for this award in the history of Cannes Lions, Josephine continues to strive for success for agencies and brands with ideas that bridge minds and transcend cultural differences.
Elda Choucair – PDH Media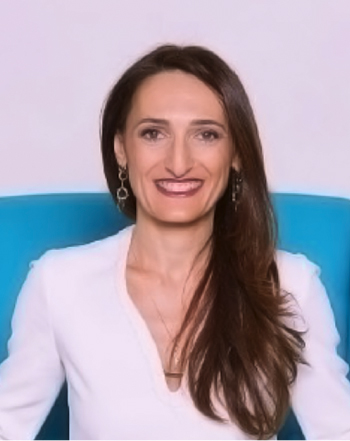 Elda has over 18 years of media experience, having spent over 10 years at Omnicom Media Group (OMG). She began her career with the Group in 2006 as Director of Planning for OMD and in 2008, was named Managing Director of PHD UAE. Elda was promoted to CEO of PHD MENA in 2016, the same year the company was named MENA Media Network of the Year by Campaign Middle East and the 3rd Best Employer in the UAE by the Great Place to Work Institute.
Under her leadership, PHD has grown six fold and become a major player in the market. Elda's contribution and dedication to the growth of PHD has earned her a number of recognitions. In 2012 she was given the title of MENA Leader of the Year by OMG and was named OMG Office Leader of the Year in 2015. She has also been featured in the Women to Watch in GCC by Advertising Age's publication, Communicate.
Sascha Kuntze – Memac Ogilvy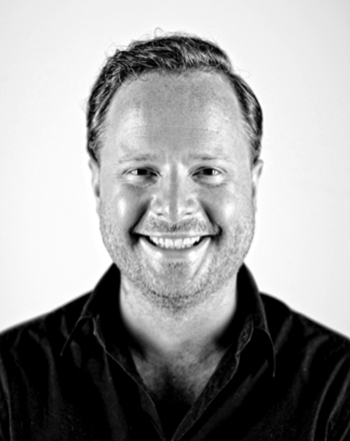 Sascha is a creative at heart and an engineer on his university diploma. He started his career in the film industry shooting crime series for German television and then transitioned to advertising where he now heads the incredibly talented creative department at Memac Ogilvy Dubai – one of Ogilvy's Top 5 offices for several years in a row.
He believes that life is one big story that we tell each other; so his job of telling stories falls into place naturally.
His work has travelled the world and made billions laugh and cry. Sascha is responsible for 3 of the Top 5 most viewed Coca-Cola films on YouTube as well as 2013's Social Good Campaign of the year – which fought for women's rights alongside the United Nations. In 2015, one film was selected by YouTube to be one of the Top 5 YouTube Ads of the Year – restoring the world's faith in humanity.
He has won over 350 awards and certificates at film festivals and all major advertising award shows including Cannes, D&AD, One Show, Clio, LIA, NYF, Dubai Lynx, Epica, Effie, etc. – in all possible categories which includes 9 Grand Prix and the first Titanium Lion for the Middle East.
Summary of changes to judging at Cannes 2017: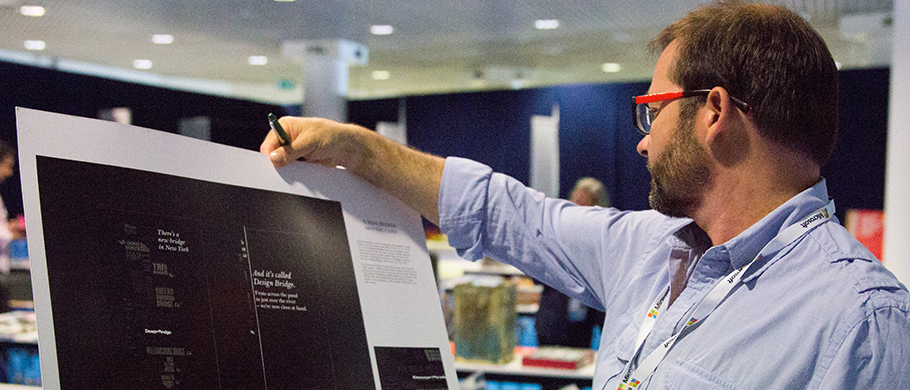 Due to an increased focus on quality, Direct, Promo and Media categories will have a shortlisting jury committee conducting the first round of judging in advance of the festival.
For example, if the Direct category has 40 world-class jurors in total this year, a jury of 10 will be invited to Cannes to award the Lions. The remaining 30 will contribute to the shortlisting process and will be invited to attend the festival with a complimentary pass, but will not take part in the awarding of Lions in Cannes.
Nevertheless, it goes without saying that all jurors will be of an equal, world-class standard regardless of their contribution to the judging process.
Important dates to make note of:
Entries: Enter before 13th April 2017 to avoid a late fee
Festival Dates:  17-24 June 2017
Source: Cannes Lions International Festival of Creativity