VOX Cinemas Awarded CinemaCon 2017 'Global Achievement in Exhibition'
April 10, 2017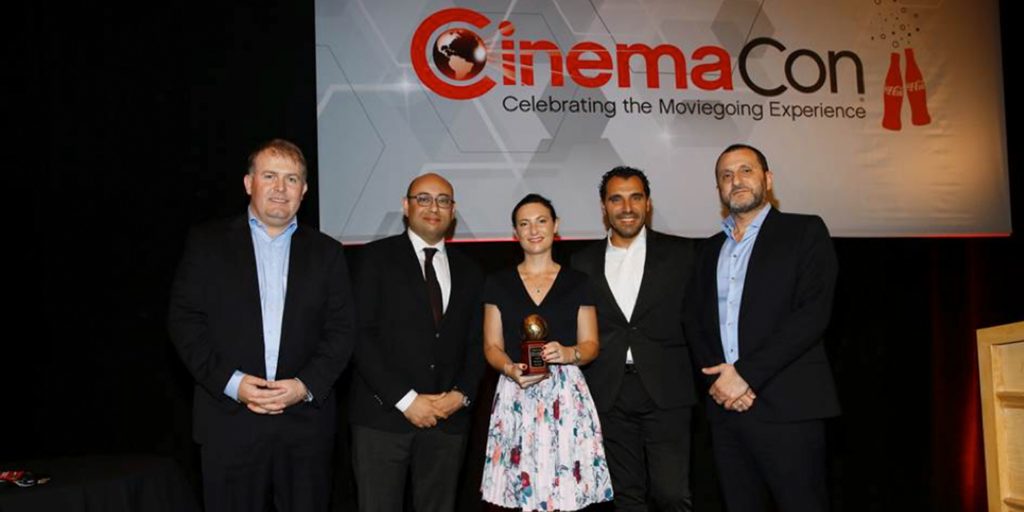 Majid Al Futtaim Cinemas, owner of the VOX Cinemas brand in the Middle East, scooped up the Global Achievement in Exhibition award at the CinemaCon convention, the largest and most important gathering for the worldwide motion picture theatre industry, which took place in Las Vegas on 27 March 2017.
Nominated alongside established players from across the world, VOX Cinemas spearheaded by CEO Cameron Mitchell was deemed a leading innovator in the entertainment industry. Highly coveted, the "Global Achievement in Exhibition" accolade plays true testament to VOX Cinemas' dedication to delivering world-class cinema offerings to its customers.
Commenting on the company's global award win, Cameron Mitchell, Chief Executive Officer at Majid Al Futtaim Cinemas, said: "As a brand born out of the Middle East in the late nineties, it is a true honour to see our relentless determination being recognized on a global scale. The entertainment landscape is a highly competitive one and platforms such as CinemaCon truly demonstrate the industry's commitment to the increasing demand for better, more engaging and more dynamic customer experiences. VOX Cinemas' standards and passion mean that we never rest on our achievements, we will continue investing to drive our business and our innovative spirit forward around the world."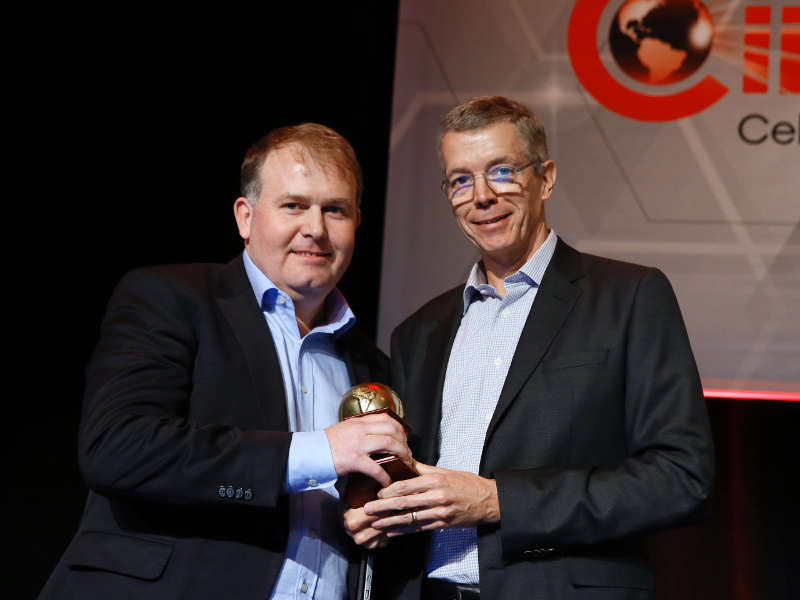 Serving over 60 million cinemagoers in the past 16 years, VOX Cinemas currently holds the Middle East's highest grossing cinema position and continues to differentiate itself through the development of unique cinema concepts. Enjoying above average market share in all markets in which it operates, some of VOX Cinemas' top performing sites have already made waves globally – including Mall of the Emirates (Dubai, UAE) which skyrocketed to the number one IMAX box office spot three weekends in a row in 2016 (topping sales across 1,102 IMAX theatres around the world).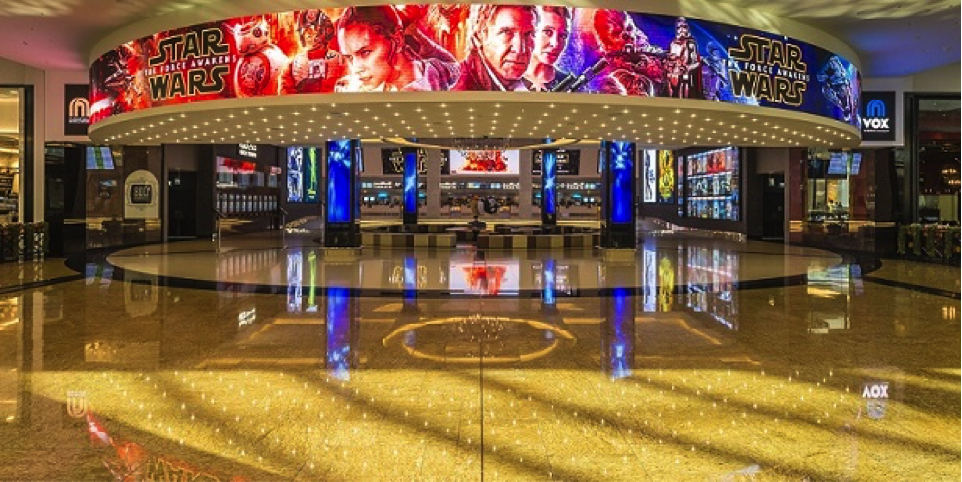 Forging ahead as the Middle East's largest and most rapidly growing cinema exhibitor, a current investment goal of 1.2 billion dirhams (USD 326.7 million) will see VOX Cinemas expand to operate 600 screens across 50 locations in the region and beyond by 2020.
From big screen cinemas, fully immersive experiences, fine dining luxury prepared by Michelin starred celebrity chefs, dedicated fun playrooms for children and stunning rooftop views, the brand was recognized at CinemaCon for its myriad of concepts that go far beyond the confines of cinema theatres to create great moments for everyone every day.
Keeping customers at the heart of its operations, VOX Cinemas is synonymous with innovative concepts, cutting-edge technology and exclusive partnerships. Region-firsts, VOX experiences such as GOLD, ThEATre by Rhodes, 4DX, KIDS, MAX, OUTDOOR and IMAX with Laser continue to escalate the movie-viewing experience and ultimately raise the bar for entertainment standards worldwide.
As the official cinema advertising partner of VOX Cinemas, Motivate Val Morgan warmly congratulates VOX Cinemas on this achievement and wishes them continued success over the tears ahead.
Source: Majid Al Futtaim, The Fashion With Style, Dubai New Style