The Lesser-known Facts of the Three 'Bollywood Kings'
April 11, 2017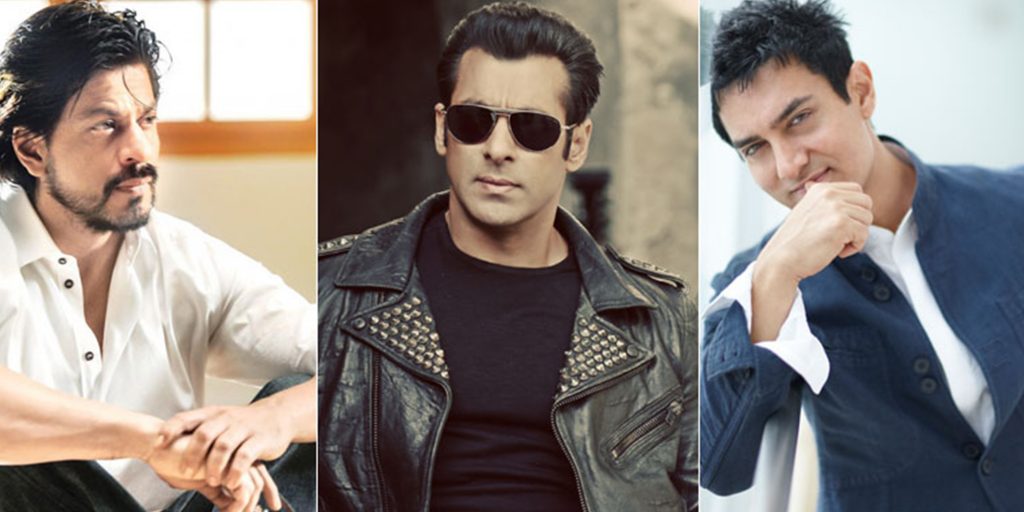 Three 'Mega' actors – who coincidently share the same surname, have ruled Bollywood for over than two decades.
Shah Rukh Khan, Aamir Khan and Salman Khan are deemed the unchallenged trio of movie idols, delivering 9 of India's 10 highest grossing films of all time – each competing to out-do the other with increasingly greater global revenue records year on year
The three actors have established themselves as the 'World's Most Reliably Bankable' box office successes – collectively accounting for hundreds of millions in ticket sales and more than US$1 billion in theatrical revenue in the past 5 years.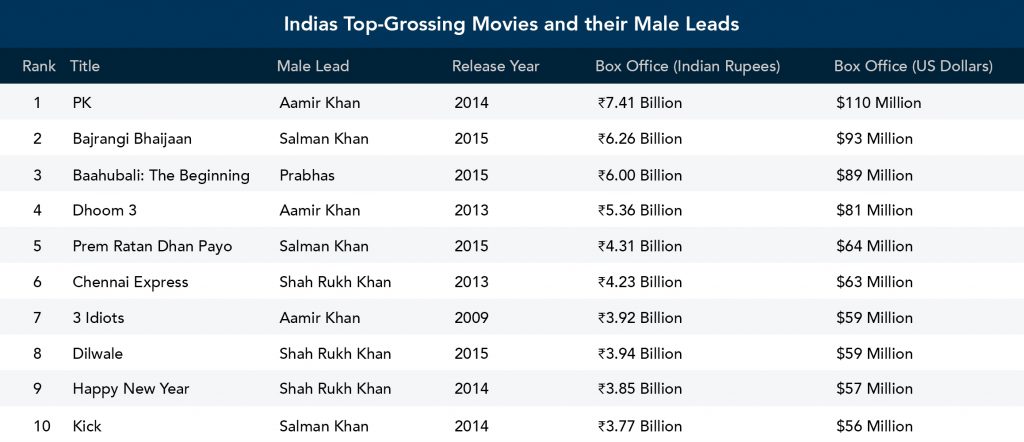 As we await their upcoming movies in 2017 – Shah Rukh Khan in 'The Ring' (anticipated to release in August 2017), Salman Khan in Tubelight (anticipated to release on 22 June 2017) and Aamir Khan in 'Secret Superstar' (anticipated to release in August 2017), let's take a look at some interesting and lesser-known facts about these Bollywood idols.
Shah Rukh Khan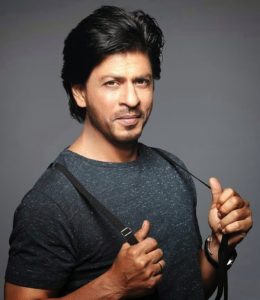 Shah Rukh Khan was born on November 2 1965 in New Delhi, India.
His father is Meer Taj Mohammad Khan – an ethnic Pathan from Peshawar, British India.
His mother is Lateef Fatima – daughter of a senior government engineer, India.
His initial salary was Rs.50 (US$0.77) – which he earned as an usher at a Pankaj Udhas concert in Delhi.
Not only is he an Indian film actor, but also a successful television personality, movie producer, presenter and television host.
He received an honorary doctorate – 'Degree of Doctor Honoris Causa', from University of Edinburgh by the University's Chancellor – Princess Anne, in Edinburgh.
He is crazy about cars, games, video games and hi-tech gadgets.
He is an extreme sportsperson and has played Cricket, Football and Hockey as captain in various levels and is a huge fan of 'Manchester United Football Club'.
He launched Deepika Padukone's career in Bollywood with the movie 'Om Shanti Om' – which was produced by his production company 'Red Chillies'.
He launched his perfume 'SK' with leading French perfumer brand Jeanne Arthes.
Salman Khan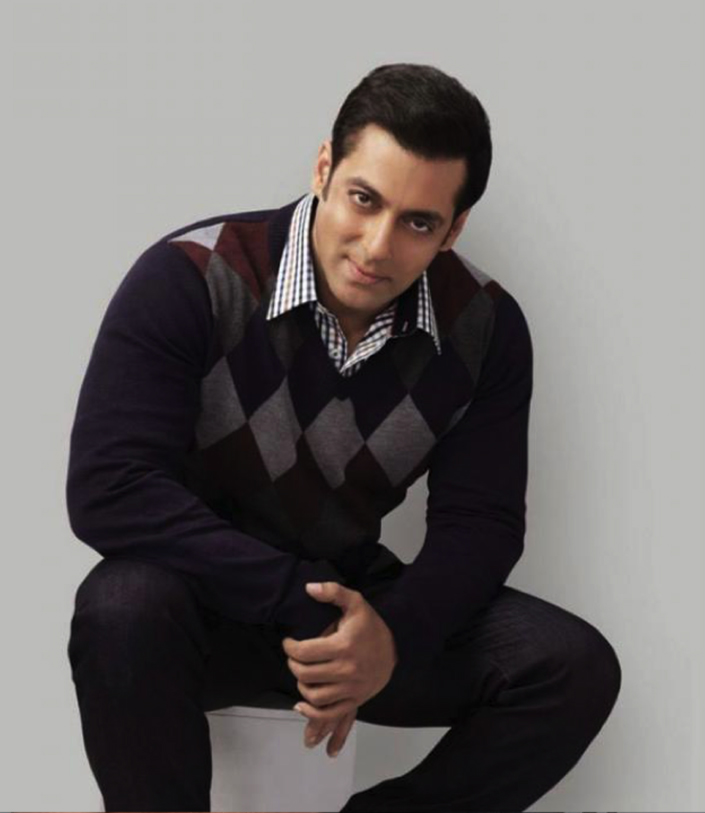 Salman Khan was born on December 27 1965 as Abdul Rashid Salim Salman Khan
He made it to the People's magazine list for being one of the 'Most Handsome Men in the World'.
He loves swimming and is a great swimmer – once considered by his school to represent at National level.
He is a painter at heart – with several of his paintings seen at Aamir Khan's
He always wears a turquoise stone bracelet – which has become iconic and a trend for many fans across the globe.
He was officially the first-ever Indian actor to show off his abs in front of the camera – which has now become part of Bollywood's culture for male actors.
He has never had an email address of his own as he prefers to communicate over the phone – verbally telling the person concerned of what he has to say.
He is fascinated with different varieties of soaps, his favorites being soaps made from natural fruit and vegetable extracts.
He played an instrumental role in the introduction of many successful names in the Indian film industry: Himesh Reshammiya (Music Director), Sanjay Leela Bhansali (Director), Sajid-Wajid (Music composer), Katrina Kaif (Actress), Zarine Khan (Actress) and Sonakshi Sinha (Actress).
Aamir Khan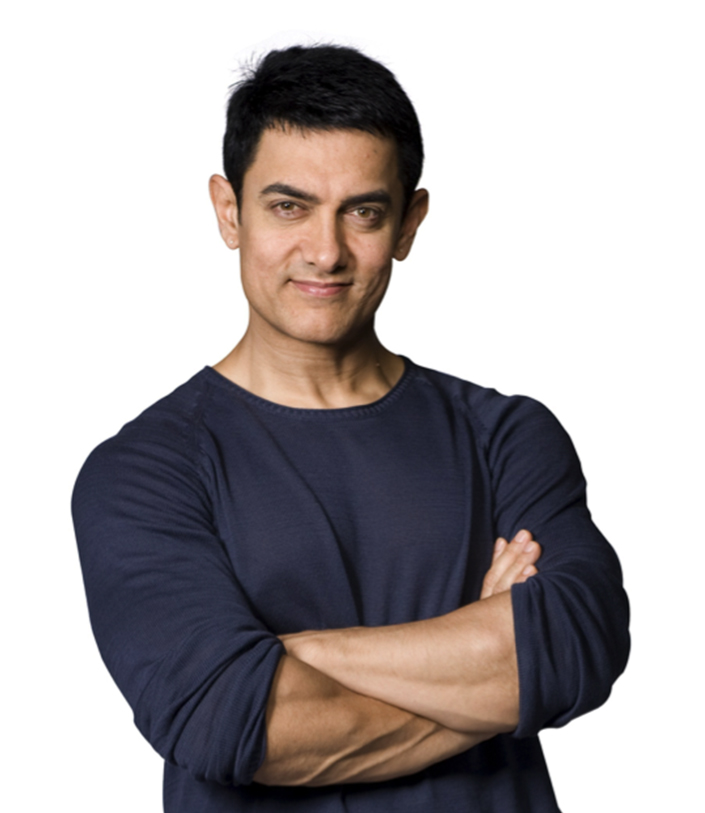 Aamir Khan was born on March 14 1965 as Mohammed Aamir Hussain Khan.
Despite being actors themselves, his parents were not keen on him entering the film industry. He ventured into acting against his parent's wishes.
He is a big 'foodie' and loves Mughlai cuisine.
Before being cast in a movie, he worked backstage for 2 years for a theatre group called 'Avantar'.
After his role as a child actor in 1973, he was cast as a professional actor – where his first ever feature film in 1984 was Holi.
His first movie in a lead role was 'Qayamat Se Qayamat Tak' – which won him the 'National Film Award'.
In 2007, he marked his directorial debut with the movie 'Taare Zameen Par' – which won him a Filmfare Award for 'Best Director'
He was approached by Madame Tussads wax museum to build his wax statue, but refused as he didn't think it was worth spending that much time for a statue.
Till now he has been nominated 17 times for the Filmfare Awards.
He has never visited any award show since 1990, when he lost the 'Best Actor' award to Sunny Deol.
But the most interesting and phenomenal fact shared by the three Khans of Bollywood is the year they were born –1965.
With Shah Rukh Khan and Salman Khan surpassing US$ 1 billion in revenue – from 9 straight movies, and Aamir Khan delivering 3 straight blockbusters – '3 Idiots', 'PK' and 'Dangal', advertisers – targeting Asian and Bollywood loving UAE Nationals, should not miss out on the chance to align their brands with upcoming blockbusters of these three 'Bollywood Kings'.
Sources: Forbes, DESIblitz, The Times of India, MovieNasha