Asem Askar to Represent UAE at this Year's Roger Hatchuel Academy
May 8, 2017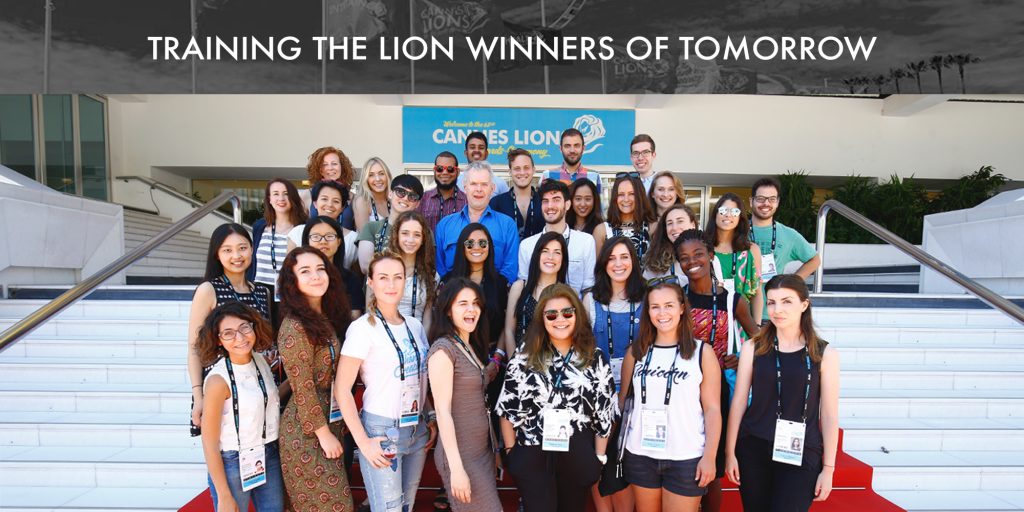 Each year, Motivate and Motivate Val Morgan, the official UAE representative of the Cannes Lions International Festival of Creativity, nominates one student to attend the Roger Hatchuel Academy – which runs under the auspices of the Cannes Lions International Festival of Creativity.
This year, Asem Askar – an alumna of American University of Dubai (AUD) who holds a Bachelor of Fine Arts in Visual Communication (Majoring in Advertising), has been selected to represent the UAE at the prestigious Academy, which will be held in Cannes, France, from June 17th to 24th 2017.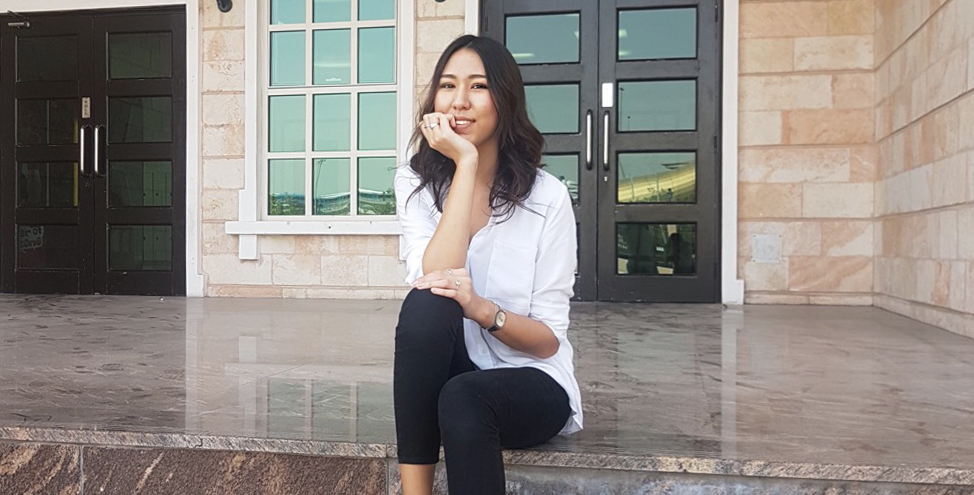 The Roger Hatchuel Academy allows a select group of international students of advertising, communications and other creative disciplines to interact, see the best work in advertising from across the globe, and learn from inspirational industry leaders – to help them become great advertising professionals of the future.
Students of the Roger Hatchuel Academy follow an intensive five-day schedule during the Cannes Lions International Festival of Creativity, under the guidance of course tutor Clive Challis, Head of the Advertising Course at Central Saint Martins, London. The program combines classroom sessions and a selection of official Festival content. Previous guest lecturers have included Bob Greenberg, Bob Isherwood, Neil French, David Droga, Jim Stengel, Michael Conrad and Tham Khai Meng.
Commenting on being selected, Asem stated, "It is a privilege to see the efforts I invested into my academics, pay off in such grand style. AUD has provided me with the freedom for creative solutions and has trained me in the technicality of their executions. With this foundation, I feel confident to join this year's selection of students for the Roger Hatchuel Academy in Cannes, and contribute to the exchange of knowledge on a widely international level. It is truly an honour to represent the UAE's young generation of advertising and marketing communication thinkers. Last but not least, I am so very grateful to Professor Dina Faour from AUD, who constantly encouraged me to aim high. I look forward to fuel up on the energy at the Cannes Lions Festival and bring it back to Dubai, where I will commence my professional work."
Dina Faour, Academic Coordinator and Associate Professor of Advertising, AUD, said, "We at AUD are certainly proud of our Advertising student, Asem Askar. An exciting learning opportunity awaits this young lady, at the Roger Hatchuel Academy and the whole of Cannes Lions 2017, a festival packed with creativity, inspiration and pure passion. We are so thankful to Motivate and Motivate Val Morgan for always selecting the best candidates and for supporting the youth in their search for innovation."
Motivate and Motivate Val Morgan wish Asem Askar the best of luck in Cannes and we hope her enrollment in this academy would create a positive impact in her life – to reach greater heights as an advertising professional.