Salman Khan's 'Tubelight' Slated for Release on June 22
May 22, 2017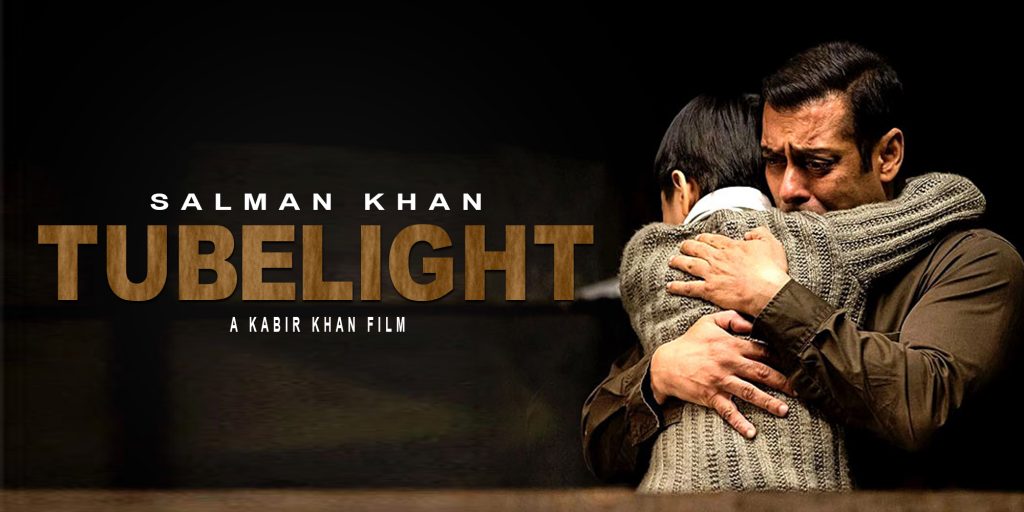 One of the most anticipated Bollywood films of the year 'Tubelight' is going to be Salman Khan's pre-Eid gift to his fans, as the historical war drama is slated for a June 22 release across cinemas in UAE, Oman and Qatar.
The film will witness the 'Bajrangi Bhaijaan' actor-director duo returning with yet another exciting story.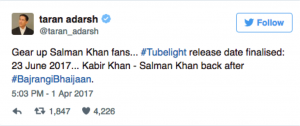 'Tubelight' is a historical war drama set in the 1962 Sino-Indian War. It is a story about Laxman (Salman Khan) who lives in a small picturesque town in North India with his younger brother Bharat. The two have no other family and are inseparable. However, Laxman's world comes crashing down when war breaks out and Bharat gets drafted into the Army – leaving behind a devastated Laxman. News from the border only worsens, as tension continues to escalate. Seeing carnage around him and worried for his brother, Laxman decides he must stop this conflict and get his brother back.
The film also stars Sohail Khan, Mohammed Zeeshan Ayyub and Chinese actress Zhu Zhu.
'Tubeligfht' was also the first Bollywood movie to have its personal character emoji. Director Kabir Khan took to Twitter to share the news with his fans and followers.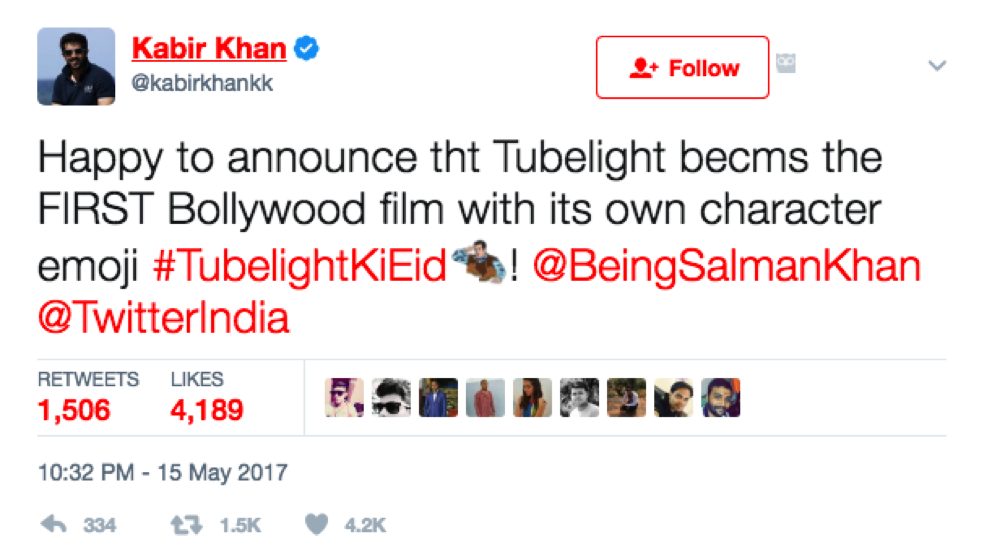 The emoji appears when the users tweet with #TubelightKiEid, which is a mini caricature of Salman standing in attention and saluting with his brown shoes hanging around his neck.
The teaser trailer released on social media a few weeks back and as expected, it was thrilling – The Kabir Khan and Salman Khan combination on its way to become everyone's favourite. In less than a minute, Kabir Khan showed the many facets of the film – the war background and Sohail Khan as a soldier, a love story and a goofy Salman Khan. The teaser ended with the announcement: "Yakeen tubelight ki tarah hota hai, der se jalta hai, lekin jab jalta hai to full light kar deta hai."
Based on the teaser, 'Tubelight' promises to be a gripping emotional story set during an Indo-Sino War.
Filmmaker Karan Johar gave the first review of 'Tubelight' teaser: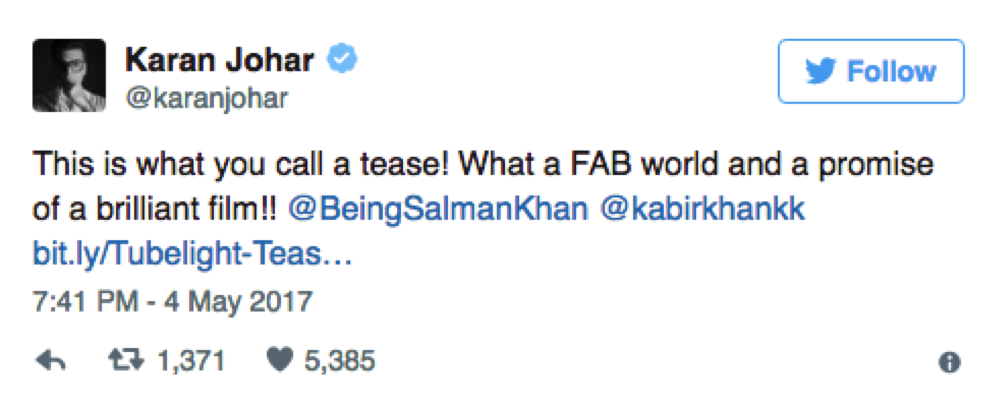 This is Salman and Kabir's third film together after 2012's 'Ek Tha Tiger' and 2015's 'Bajrangi Bhaijaan'. Of Salman's performance in 'Tubelight', Kabir Khan told news agency IANS, "Salman will be seen in a completely different way in the film 'Tubelight'. If people have thought that Salman's performance is special in 'Bajrangi Bhaijaan', then his performance in 'Tubelight' is five times better than it. The audience will see Salman's better performance in 'Tubelight'."
Contact a member of our Sales Team to align your brand alongside this MEGA Bollywood blockbuster – guaranteed to attract large Asian audiences.
Sources: The Times of India Entertainment and NDTV