June 13, 2017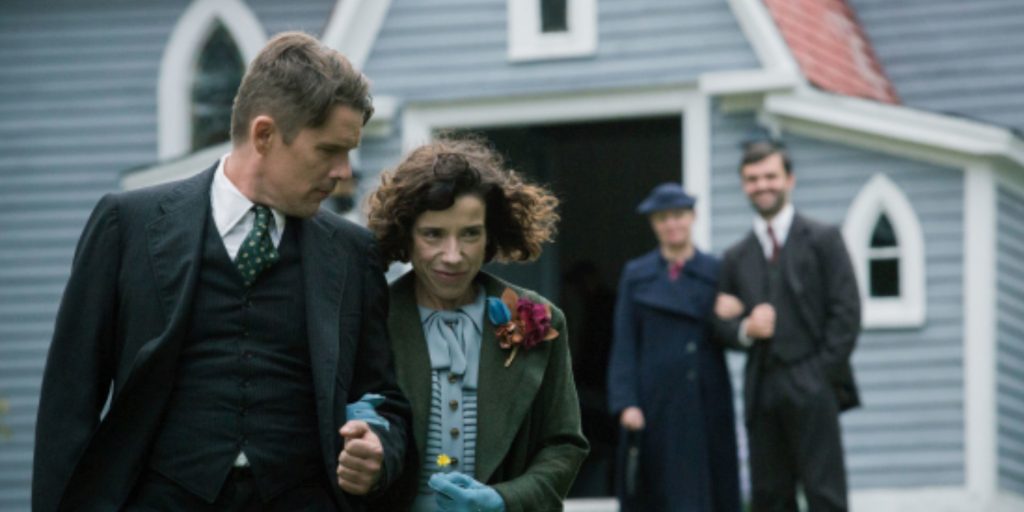 Maudie – starring Ethan Hawke and Sally Hawkins, is the latest movie screening as part of the independent cinema initiative DIFF [email protected] powered by du – bringing film fans the festival all year round.
The film has been screening at VOX Cinemas, Mall of the Emirates – at the dedicated theatre nine, from June 15, and will run till June 28.
Synopsis:
In Nova Scotia, Maud Lewis , who suffers from severe arthritis, is hired as a housekeeper by reclusive local fish peddler Everett Lewis . Despite her crippled hands, Maud yearns to be independent and to live away from her overprotective family, but most of all, she wants to create art. An unlikely romance blossoms between herself and Everett, as she determinedly hones her skills despite her pain, and overcomes the physical challenge of juvenile rheumatoid arthritis. She eventually rises to become one of Canada's premier folk artists, whose paintings hang in The White House.
Trailer:
DIFF [email protected] powered by du champion films that entertain, challenge and expand the perspectives of film fans. The initiative – launched in April 2017, will screen independent films throughout the year that might not traditionally be released across cinemas in the UAE, and celebrates talent outside of the big studio releases. The lineup includes a selection of the best films from around the world.
The next DIFF [email protected] release will be Ali, The Goat, and Ibrahim by director Sherif El Bendary (screening from June 29 to July 12). Tickets can be purchased on the VOX Cinemas website on the week of release.
Sources: DIFF and Gulf News