Highlights from Comic-Con 2017
July 31, 2017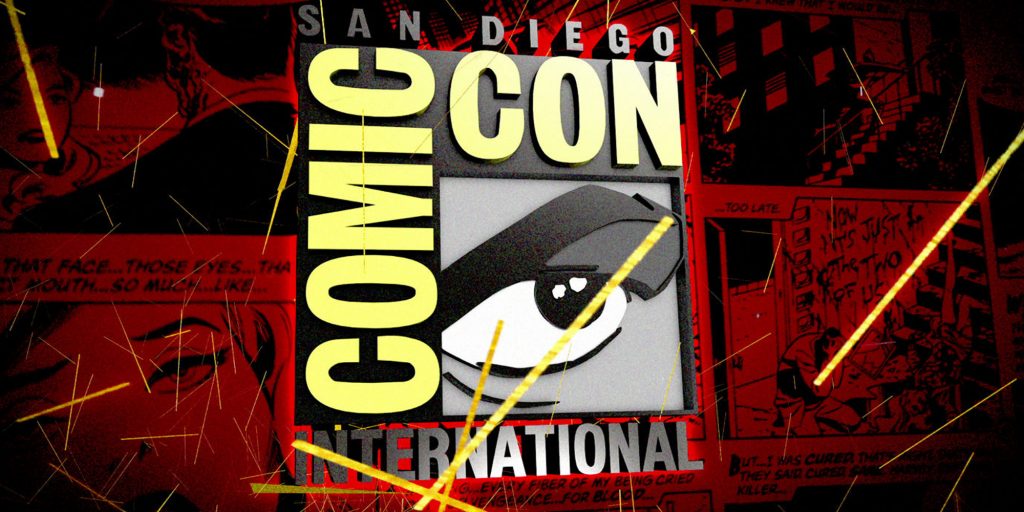 Every year, studios and television networks bring their biggest movies and stars to San Diego Comic-Con. The event welcomes more than 100,000 people – many dressed up as their favourite characters. Production companies release sneak peaks of their upcoming films, actors reveal their characters' secrets, fans judge which films they will be lining up for at the cinema, and last but not least, the stars meet the fans.
This year, Marvel dropped new stunning footage from both Thor: Ragnarok and Black Panther, fans worshipped at the altar of Wonder Woman, Harrison Ford growled at some fans and Spielberg made a grand entrance with the much anticipated Ready Player One.
Here are some highlights from this year's convention:
The Marvel vs DC debate rages on
Comic Con 2017 saw the second trailer of the much-awaited Thor: Ragnarok in which the God of Thunder joins hands with 'Big Guy' Hulk in his fight against Hela, the God of Death, played by the fantastic Cate Blanchett. Where there is Thor, there is Avengers and a poster for Avengers: Infinity War — along with a secret trailer that was shown only to a select audience — was released.
However, what garnered most of the attention at the event was the panel with Black Panther stars.
New footage from the highly-anticipated Black Panther movie — unfortunately not available online yet — received a standing ovation at Comic-Con. An exclusive trailer, set to the tune of Kendrick Lamar's "DNA" promised fans a film filled with emotion and action. Lupita Nyong'o and Danai Gurira stood out in a scene where they exchange blows with bad guys at a casino. Though we're finally starting to get more female superheroes onscreen, there are far-to-few female fighters who aren't white, so it's fantastic to see these two women duking it out alongside Chadwick Boseman and Michael B. Jordan.
The news that Brie Larson's Captain Marvel will be set in the 1990s and feature a two-eyed Nick Fury was also announced.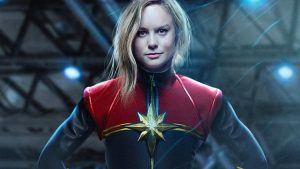 It was also made clear that fans could expect to see some big-screen team-ups (Thor and the Guardians! Iron Man and Doctor Strange!) – basically, what we've anticipated for years.
As for DC Studios, it was announced that a sequel to the blockbuster Wonder Woman is on the cards. However, DC played its cards close to its chest, and did not reveal if the sequel will star Gal Gadot or not and whether it will be helmed by Patty Jenkins.
Ben Affleck as Batman returns in Justice League and this time he has quite a few friends to help him. Along with Wonder Woman, Flash and Aquaman, Batman battles the bad guys in the DC universe.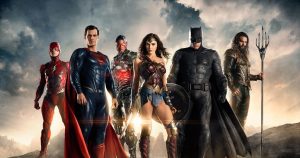 Harrison Ford Promises to Reboot All of His Movies
Harrison Ford appears to be on a mission to relive the glory days of his career. He recently revived Han Solo in Star Wars: The Force Awakens, stars opposite Ryan Gosling in the follow-up to Blade Runner this summer and will return as Indiana Jones in 2020. Still, it took quite a bit of courage for a fan to ask the legendary actor if he plans to reboot every major franchise he's ever starred in.
Ford had the perfect answer: "You bet!"
Kingsman: The Golden Circle adds Halle Berry and Channing Tatum to Cast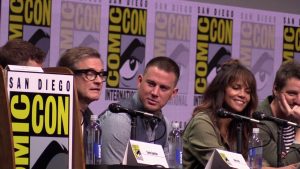 Actors Taron Egerton, Colin Firth, Halle Berry, Channing Tatum, Jeff Bridges and Pedro Pascal took the stage at a packed Hall H with screenwriter Jane Goldman and Kingsman co-creator Dave Gibbons on Thursday morning for an action- and "spirits"-fueled presentation to promote the upcoming film.
After wowing the crowd with a few clips from the movie — including the action-packed opening sequence in which Egerton's character has to fight a foe in and around a speeding taxi, the panelists broke out the bourbon – unexpected and impressive!
Steven Spielberg's Ready Player One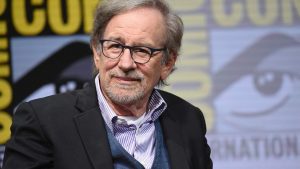 The trailer of Steven Spielberg's ambitious and much-awaited film Ready Player One was released during this year's Comic Con. The film is based on Ernest Cline's legendary novel.
The first look at the film is an impressively overwhelming one, envisioning a virtual world where The Iron Giant can exist alongside DeLoreans. It certainly looks like a fun place to exist, filled with pop culture of all stripes.
Joining Spielberg on the panel were Cline and the cast – including TJ Miller, who plays quirky Oasis dweller I-R0k. The director jokes that when he heard the book had been turned into a script, he admitted he figured they'd need "a younger director!"
The film is scheduled for release on March 30 2018.
Sources: Empire, Time (Entertainment), The Hindu and Rolling Stone