Where to Watch Independent Films in the UAE
July 31, 2017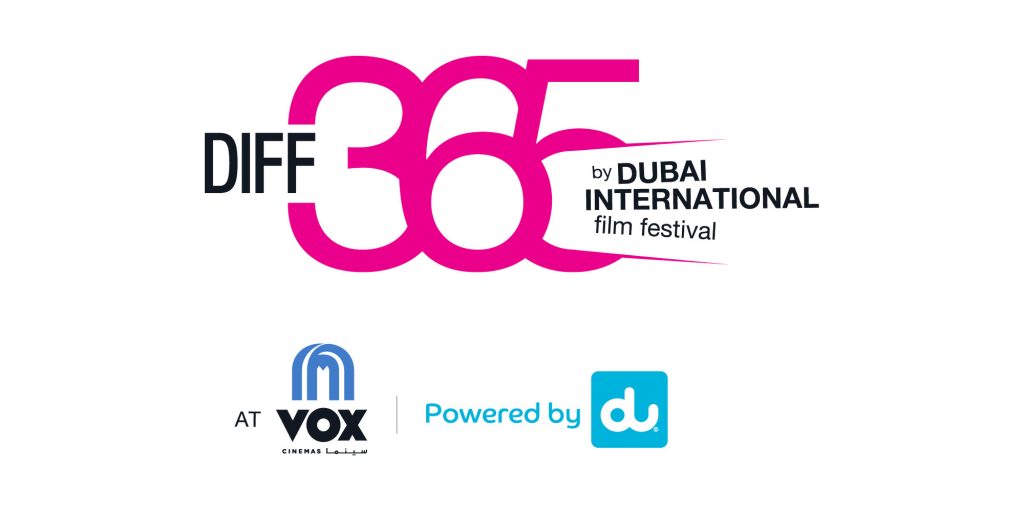 Indie films are more than just a fad in the UAE.
Independent cinema platforms are multiplying in the UAE — but each has something different to offer.
With Cinema Akil reopening in Warehouse 68 last week, and Diff365@VOX launching at Mall of the Emirates in April, UAE moviegoers have more say than ever when it comes to what films they can watch on the big screen. Butheina Kazim, co-founder of Cinema Akil, says these spaces complement each other.
"They all serve different purposes and they're all going to have their specialization. If you go to Diff365, it's great, because you're getting the VOX, multiplex experience still intact," said Kazim.
While Diff365@Vox screens indie films at a dedicated theatre, cinema nine, in Mall of the Emirates, Cinema Akil is more nomadic, using a 'pop-up' module so that every season of programming is held in a different location. Their focus extends beyond films to the creation of alternative spaces for viewers to connect with one another.
"We consciously decided not to put Wi-Fi in the space, so that people can talk to each other and talk about the film or what they've seen or experienced together," said Kazim.
"We've never had an HQ, we've never had a home base, therefore, every time you come to a Cinema Akil programme, it's a different thing… People in Dubai and the community in the UAE are craving something different — a different type of cinema and conversation."
Their latest programme, for example, NowPlaying presented by Cinema Akil and Alserkal Avenue, has attracted a crowd interested in "the experiential idea of a cinema inside a warehouse and the impermanence of that. People want to see what that looks like," said Kazim.
Something for Everyone:
The phrase 'independent cinema' has long run the risk of scaring off the average moviegoer. It's associated with highbrow, exclusive crowds, like art museums or posh exhibits. But Kazim is working to combat that 'intimidating aspect' attached to it.
"Something we're trying to change, or reduce, is the elitism and inaccessibility of it. It shouldn't be that way," she said.
"Independent cinema is everything from repertory cinema, like Audrey Hepburn's Funny Face, to a more intellectual conversations and essay films. There's a huge range of what falls under alternative or art house cinema," she added.
And though big-budget Hollywood flicks remain a box office success in the UAE, from Beauty and the Beast to The Fate of the Furious, anyone interested in a different experience can venture outside of their comfort zone with just the click of a button.
The Scene Club, which launched ten years ago by Emirati filmmaker Nayla Al Khaja, dropped its paid membership fee this year in favour of showing one independent film twice a month for free at Roxy Cinemas, and viewers can RSVP online to save their seat. Cinema Space in Abu Dhabi also provides free viewings via online RSVP. Diff365@VOX uses a standard cinema ticketing system and Cinema Akil ask for monetary contributions at the door.
"It's never going to be something that is targeted to the masses. It's never going to be droves and huge numbers. And that's perfectly fine. That's the beauty of it. It's a niche type of cinema, and it will always be a niche audience — that niche is just growing now," said Kazim.
Here's where you can watch Independent cinema in the UAE: 
DIFF365@VOX
Dubai International Film Festival launched Diff365@VOX to support independent cinema all year long.
Cinema nine at Mall of the Emirates shows films that are not likely to appear in standard UAE theatres. Each title screens for two weeks before being replaced by another. Previous films include I, Daniel Blake, A Man Called Ove and Ali the Goat and Ibrahim.
Tickets are priced the same as standard tickets, and can be bought online or through the box office.
Now Screening: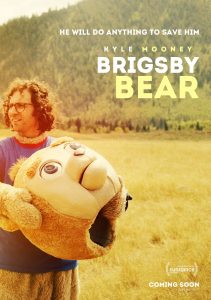 Synopsis – After being freed from the kidnappers he thought were his parents, a man sets out to make a movie of the only TV show he has ever known.
Cinema – VOX Cinemas, Mall of the Emirate, Screen 9
Screening – July 27 to August 9th
Visit dubaifilmfest.com movie schedules.
The Scene Club
The Scene Club, which launched in 2007, screens one independent film twice per month as part of their programming.
In previous years, the Scene Club was a paid members-only service, but founder and Emirati filmmaker Nayla Al Khaja announced a partnership with Roxy Cinemas this year, which changed the club's format.
The Scene Club screenings have included Oscar-winning Moonlight, Paterson and Land of Mine.
To attend upcoming screenings, viewers must RSVP by registering online.
Next Screening: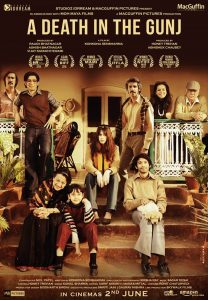 Synopsis – Life for a shy young Indian student slowly falls to pieces during a family road trip.
Cinema – Roxy Cinemas, The Beach, Screen TBC
Screening – August 16th
Visit thesceneclub.com for movie schedules.
Cinema Akil
Cinema Akil (located at Warehouse 68, Alserkal Avenue, Dubai) was cofounded in 2014 by Butheina Kazim. It aims to bring awareness to cinematic art forms from around the world. It shows films created throughout the decades, ranging from art house and independent titles to documentaries and locally created content. Monetary contributions are made at the door.
Screening Schedule: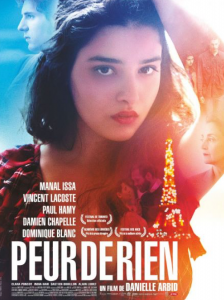 Synopsis – Lina is a Lebanese Student that just arrived to Paris to continue her studies in a French University in 1993, only to find that the Chaos that was home was no different than what she will witness in the French capital. But Paris will offer her the opportunity to find herself and acquire a new self confidence that she didn't know she had in herself.
Screening –August 1st to 3rd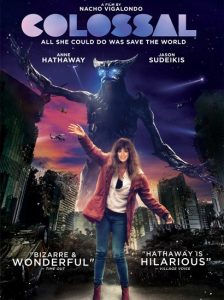 Synopsis – Gloria is an out-of-work party girl forced to leave her life in New York City, and move back home. When reports surface that a giant creature is destroying Seoul, she gradually comes to the realization that she is somehow connected to this phenomenon.
Screening – August 1st and 3rd
Synopsis – A man crippled by the mundanity of his life experiences something out of the ordinary.
Screening – August 2nd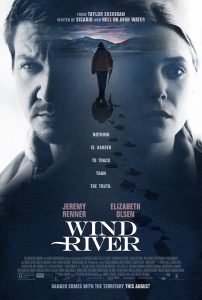 Synopsis – An FBI agent teams with a town's veteran game tracker to investigate a murder that occurred on a Native American reservation.
Screening – August 4th to 10th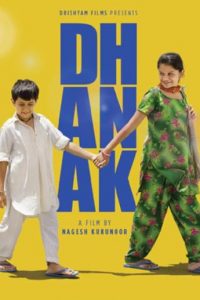 Synopsis – Dhanak is an enchanting fable that reinforces the belief that life is beautiful. The story revolves around an eight-year old blind boy, Shah Rukh Khan-obsessed Chotu, his ten-year old sister Pari, and the road trip of a lifetime they take across the dunes of Rajasthan to get his eyesight back. Dhanak won the Crystal Bear and the Grand Prix of the Generation Kplus International Jury at the 2015 Berlinale.
Screening – August 4th to 8th and 10th
Visit cinemaakil.com for movie schedules.
Cinema Space
Cinema Space in Abu Dhabi is a voluntary, independent platform that screens restored classics and contemporary world cinema, as well as family-friendly titles. Film showings are free, but similar to The Scene Club, an online RSVP is mandatory for each screening.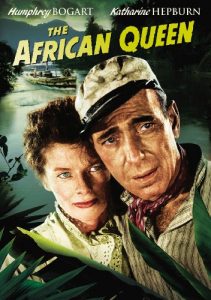 Synopsis – In Africa during World War I, a gin-swilling riverboat captain is persuaded by a strait-laced missionary to use his boat to attack an enemy warship.
Screening – August 5th
Visit cinemaspace-abudhabi.splashthat.com for movie schedules.
Source: Gulf News (Tabloid), DIFF, The Scene Club, Cinema Akil, and Cinema Space