'Baadshaho' – A Drama Packed with Lots of Action
August 14, 2017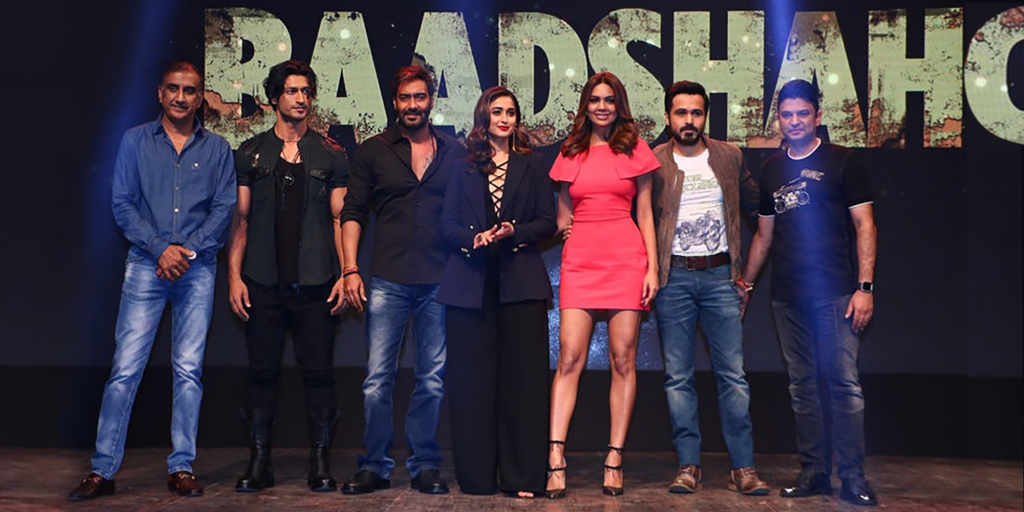 Ajay Devgn's Baadshaho is set in the period of Emergency. It is the story of six 'rebels' who took that opportunity to bring a change in their destiny.
Actor-filmmaker Ajay Devgn says he always keeps his fans in mind when making films. "I think they are the ones who make you a star. They really love you and they know what they want from you, so their opinions should be considered," he said.
Devgan was speaking at a media interaction for the film Baadshaho where the rest of the film's cast and crew — including Emraan Hashmi, Ileana D'Cruz, Esha Gupta, Vidyut Jammwal and director Milan Luthria — were also present.
Baadshaho is set against the backdrop of the 1975 Emergency period in India.
Within two months, another film Golmaal 4 will also release, but Devgan doesn't think it will affect their film.
"Both the films are of different genres so the audience will get a chance to watch two different films. I am not worried about that," he said.
Producer Bhushan Kumar said the audience is looking for films that are entertaining and Baadshaho is one such project. "We have to make films as per the reliability factor of the audience. There have been commercial films that have come out [this year], but were too imaginative and they have not worked," Kumar said.
"Baadshaho is not an imaginative film, it's real and made in an entertaining way," he added. "In Baadshaho, we have taken a relatable topic and we are hopeful people will connect with it. We are showing what happened during the Emergency period. Milan Luthria has given great visual to the film," Kumar said.
According to Kumar, the selling point of Baadshaho is its genre — a period action film.
"Recently so many films have come — both big and small — and nothing really has worked and there is always a change that is needed. The audience is open to all kinds of films but the content has to be equally good," he said.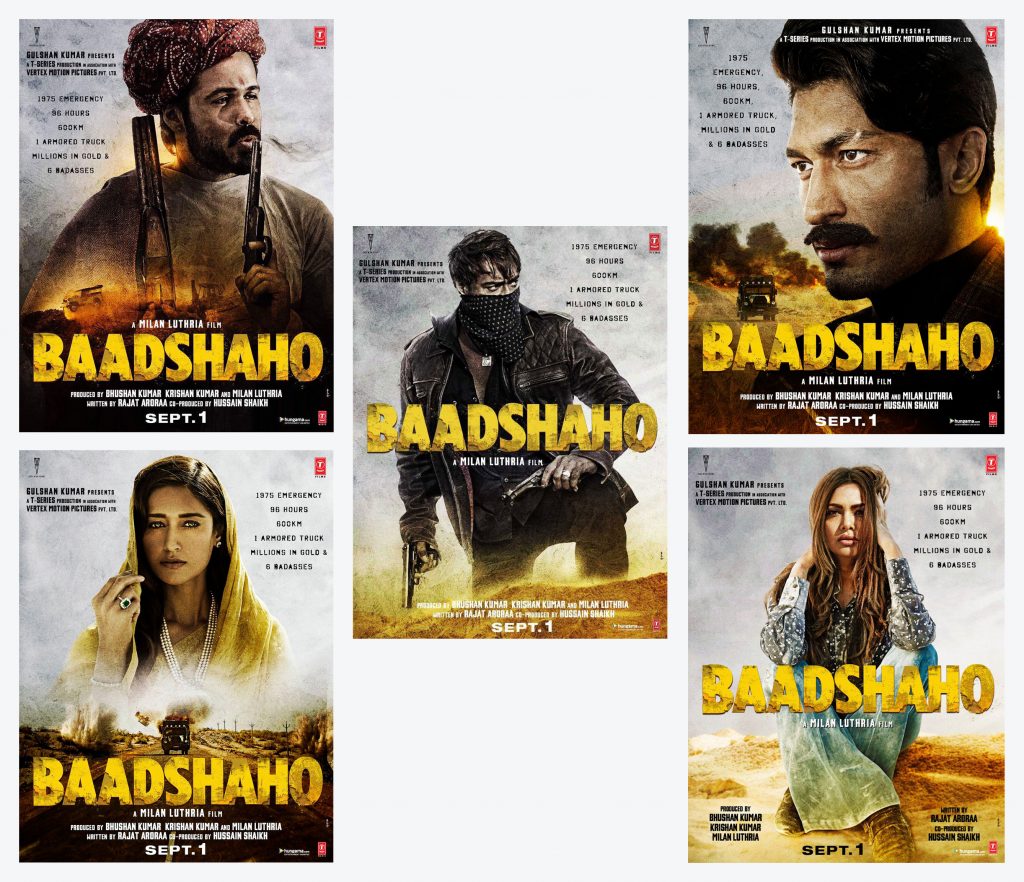 The teaser trailer opens with some glimpses of the Emergency, when the announcement was made. Later, all the characters – Ajay Devgn, Emraan Hashmi, Ileana D'Cruz, Esha Gupta, Vidyut Jammwal and Sanjay Mishra are introduced.
Baadshaho has been extensively shot in Rajasthan and has some high-octane stunts with a bit of romance between Emraan and Sunny Leone (yes, Sunny Leone comes as a surprise) and Ajay and Ileana.
Here's the official teaser of Baadshaho:
Baadshaho will be Ajay Devgn's first release of the year. He last starred in the 2016 film Shivaay. Meanwhile, this is the actor's third film with Emraan. They have earlier co-starred in Once Upon A Time In Mumbai (directed by Milan Luthria) and Dil Toh Baccha Hai Ji.
Baadshaho releases in cinemas across the UAE on August 31.
Is your target audience an Asian audience? If so, contact a member of our sales team for more information on cinema advertising opportunities alongside Baadshaho.
Sources: Gulf News, NDTV and ZOOMtv