Double Delights Sampling Activity at VOX Cinemas
August 15, 2017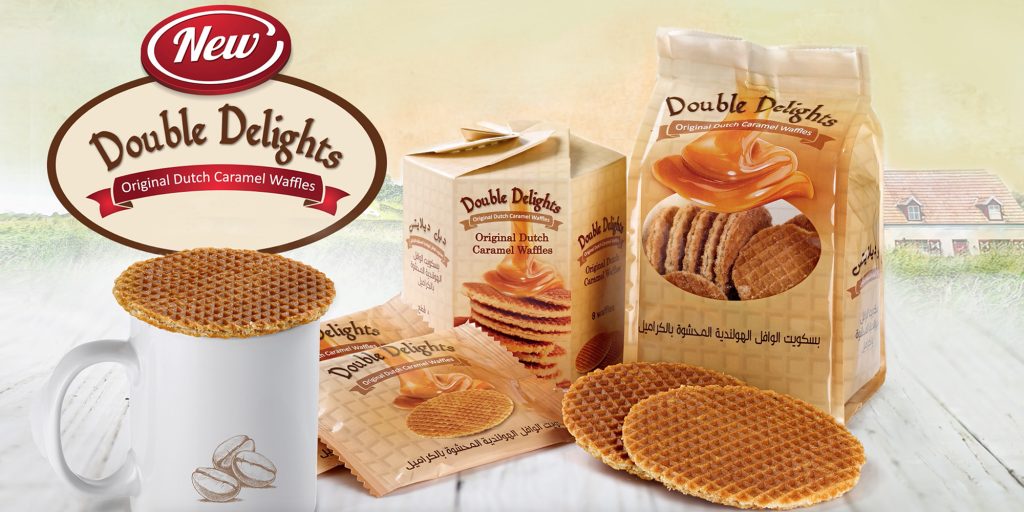 Double Delights – a product of Al Seer Group (FMCG distributor), recently booked a 7 sec animated on-screen commercial at VOX Cinemas – City Centre Deira (UAE), City Centre Mirdif (UAE) and City Centre Muscat (Oman), following the Bollywood blockbuster Jab Harry Met Sejal.
On the weekend the movie released (3rd – 5th August, 2017), the brand conducted a 3-day sampling activity at the three respective VOX locations – selecting which shows they wanted to sample the product at, by placing Double Delight Original Dutch Caramel Waffles on the seats of the auditoriums.
2 versions of the commercial were screened during the week Jab Harry Met Sejal released:
One which stated: "It's on your seat!!! Don't forget to retain your leaflet for double the fun" – which played on the screens of the auditoriums at which the sampling activity took place.
And the other which stated: "Available at all leading hypermarkets & supermarkets" – which played on the screens of the auditoriums which didn't run the sampling activity.
Please Note: This commercial is presently screening on all screens playing Jab Harry Met Sejal  at VOX Cinemas City Centre Deira and City Centre Mirdif.
Promoters were hired by the brand to oversee the 3-day sampling activity at the cinemas and to distribute Double Delights flyers to cinemagoers walking into the respective auditoriums where the sampling activities were being carried out.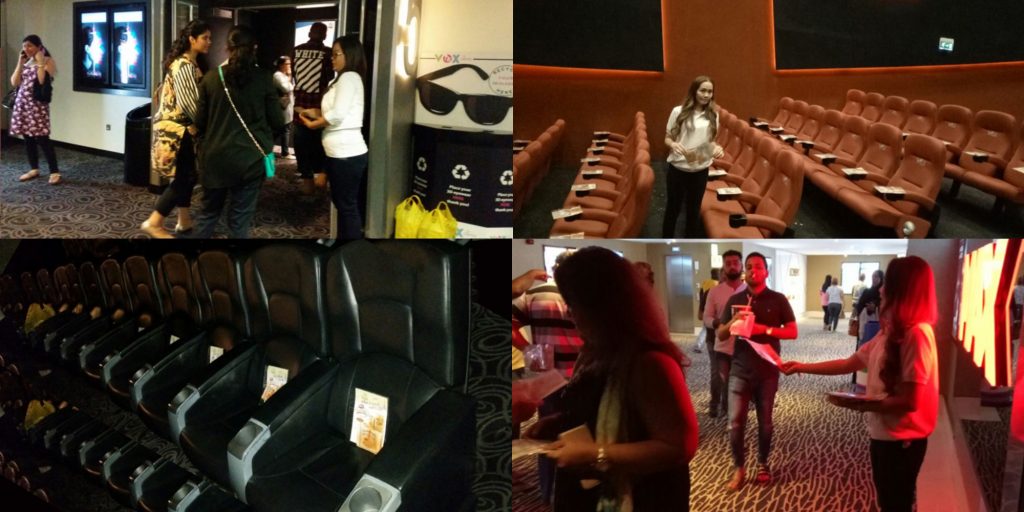 The Double Delights campaign was booked through Percept Gulf.
Interested in launching a product through an in-cinema sampling activity? Contact us for more information.