The Hitman's Bodyguard: A Buddy-Action Film With A Twist
August 21, 2017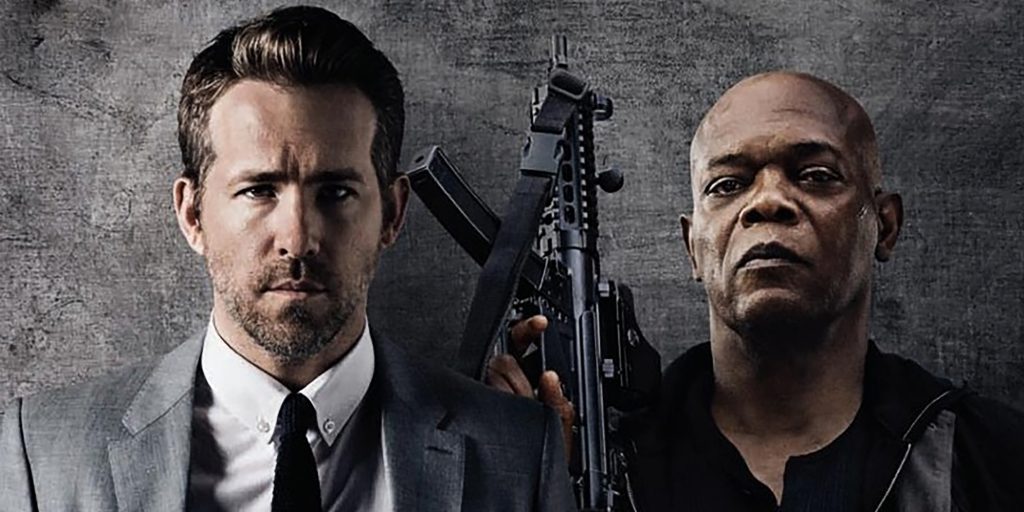 The buddy-action movie genre has become a tried and true Hollywood premise. Whether it's Lethal Weapon or Kiss Kiss Bang Bang, the formula has worked for decades. That said, there's always room for tweaks as far as any movie is concerned. On that note, Conner Schwerdtfeger recently sat down with Ryan Reynolds and Samuel L. Jackson to ask them how The Hitman's Bodyguard sets itself apart from a typical buddy-action flick, and Reynolds opened up the conversation by explaining that it's a smart deconstruction of the genre, saying:

We live in an era in which self-awareness has become a hot commodity. It doesn't matter what genre you're dealing with; the ability to look at conventions and ideas of a traditional action movie (such as nail guns being effective weapons) and subvert them often proves helpful. Jordan Peele's Get Out did it for the horror genre, and even Ryan Reynolds' own work on Deadpool did it for superhero movies last year. The trick is simply knowing which clichés to lean into and which ones to deviate from when the rubber hits the road.
However, Samuel L. Jackson seemed to have a more focused reason on his mind. Building off of what Reynolds said, Jackson highlighted the fact that The Hitman's Bodyguard leans far more heavily on romance than a standard buddy movie, saying:
He has a point. Although romance is something that pops up in buddy movies from time to time, the central relationship of any given buddy story tends to be the one shared between the two (often male) protagonists. By contrast, The Hitman's Bodyguard plays with that trope by expanding the lives of its two heroes and focusing on the strained relationships and estranged lovers in their respective worlds. In the grand scheme of buddy movies, that is not something that we see very often (if ever).
Click here to check out a clip from Conner Schwerdtfeger's interview with Ryan Reynolds and Samuel L. Jackson and hear everything they had to say about their work on The Hitman's Bodyguard, as well as the buddy-action genre as a whole.
The Hitman's Bodyguard – presently screening across cinemas in the UAE.
Source: CinemaBlend