Bollywood – A Film Industry that Tackles Taboos
September 11, 2017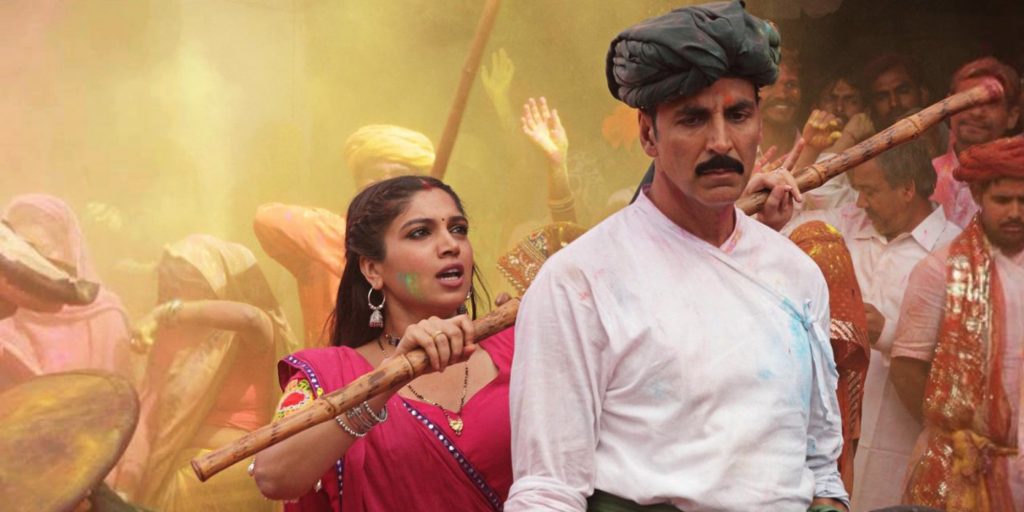 "This is not about defecation," says the hero of Toilet: Ek Prem Katha, which translates as Toilet: A Love Story. "It is about our whole way of thinking!" What makes this startling line all the more surprising is that it is delivered by Akshay Kumar, an actor straight out of the Bollywood A-list.
The film, as the second half of its title suggests, has no shortage of such Bollywood staples as romance and love songs. But the main subject matter is one that no Hindi film has ever tackled before: open defecation.
This is a singularly Indian problem. Various studies estimate that 60 per cent of India's billion-plus population don't have access to a bathroom.
For women, this isn't just a question of sanitation. It is also about safety, privacy and independence.
Akshay Kumar plays Keshav, a villager who marries an educated, spirited woman called Jaya. She simply refuses to join the other village women in their daily crack-of-dawn outing to the fields. Although she loves Keshav, she won't live with him unless he addresses the toilet issue. This inspires Keshav to defy both his superstitious father and the village elders.
"If you want your wife to be with you," he says, in another memorable line, "there has to be a toilet in the house."
This is not the stuff that Bollywood romances are traditionally made of. Although there is more variety nowadays, a formulaic Hindi film tends to be built on the pillars of stars, songs, heartache, family values and love conquering all. "The masses prefer fantasy and larger-than-life images," says Shree Narayan Singh, director of Toilet: Ek Prem Katha.
"For me, the most difficult aspect was how to convey the message of stopping open defecation in an entertaining way."
The answer was humour, songs, melodrama — and plenty of preaching. Indeed, the film has been criticised for being heavy-handed government propaganda. The 'Clean India Mission' is a campaign personally championed by prime minister Narendra Modi. But viewers were clearly willing to overlook the film's barely disguised political leanings: the film is a success, raking in the equivalent of ₤10 million (Dh47.51 million) in its first six days of release.
In 2018, Akshay Kumar will be starring in Padman – a fictionalised retelling of the story of Arunachalam Muruganatham (the social activist who revolutionised menstrual hygiene in rural India by creating a low-cost sanitary towel machine).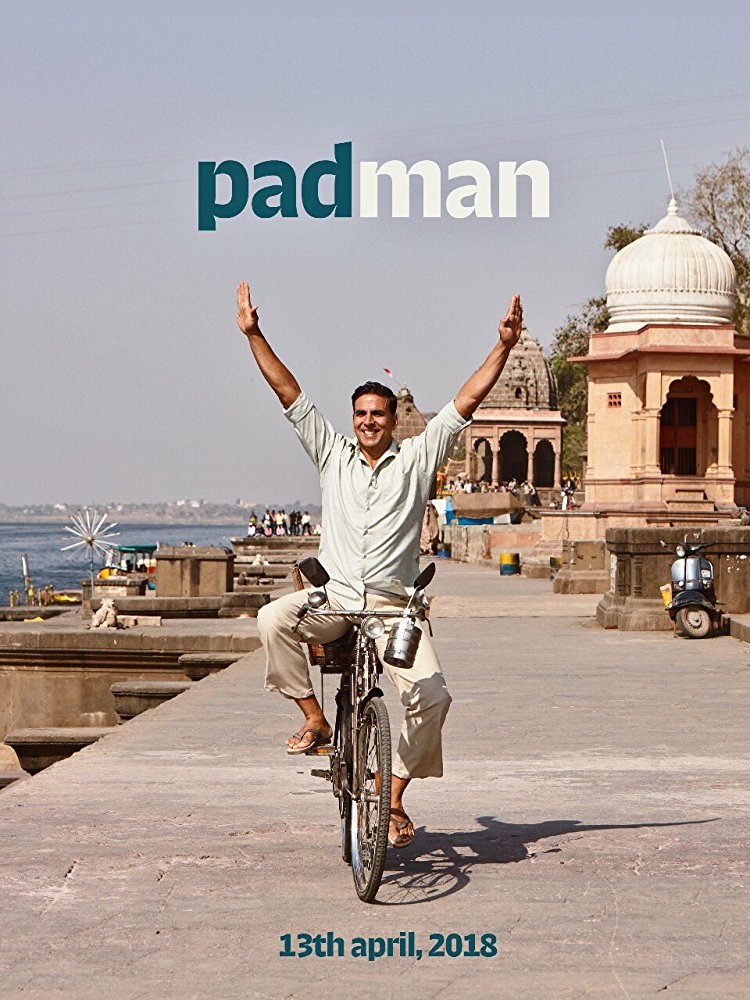 And Akshay Kumar isn't the only one making unusual choices for Bollywood films. Take actor and director Aamir Khan, who has consistently tried to slip socially aware messages into the mainstream. His last film, Dangal (Wrestling Competition), was based on the true story of a wrestler who trains his daughters to be world-class champions. An eloquent plea for women's empowerment, the film broke box office records not just in India but also in China, where it became the most successful Indian film ever released. In the UAE, Dangal did over 326K admissions in its first week of release. In total, the movie screened for 5 weeks with total admissions amounting to over 589K.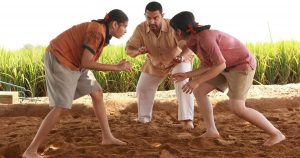 Ayushmann Khurrana appears in Shubh Mangal Saavdhan (released August 31), playing a character suffering from erectile dysfunction — a topic rarely explored in Hindi cinema.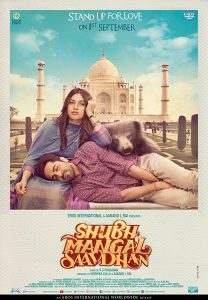 This seems an especially risky choice, given Bollywood's long-standing tradition of heroic, virile leading men. But Ayushmann Khurrana seems undeterred. "In this day and age," he says, "the subject of a film has to be novel. The hero has to be relatable."
He cites Aamir Khan and Akshay Kumar as an inspiration, praising them not just for defying the constraints generally placed on a hero, but for showing that such an approach can be commercially successful.
Aanand L Rai, one of the producers of Shubh Mangal Saavdhan, says he feels it is his duty to bring such issues to the fore. "I come from a typical middle-class family," he says. "My audience and I are both middle class. We've always seen the middle class as conservative but that has changed."
Rai believes that audiences have now overcome the fear that western influences, especially their more open attitude towards sex, will dilute Indian culture and morality. "We have our own identity," he says. "We aren't afraid."
Shubh Mangal Saavdhan is not the first time Khurrana has embraced such delicate subject matter. In 2012, he made his acting debut with another film-maker who seeks out socially relevant subjects. Shoojit Sircar cast him as a sperm donor in the sleeper hit Vicky Donor. Four years later, Sircar went on to co-write and produce Pink, a commercial and critical success about female consent.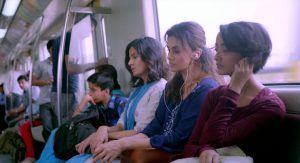 Pink tells the story of three women on a night-out that turns ugly when their male companions become sexually aggressive. One girl defends herself by attacking the man with a bottle. She nearly blinds him and finds herself in court facing assault charges. The second half of Pink is almost entirely set in a courtroom and features the iconic actor Amitabh Bachchan as a lawyer who defends the girls and teaches their assailants, and the audience, that no means no.
"What is the moral of the story? For me, the most important thing is the moral." Sircar says he broke "all the mainstream rules in Pink" simply because doing so was no longer an issue. "Now it's just about the gut of the film-maker."
But Sircar insists that his generation isn't the first to take on social causes. "The best of Indian cinema," he says, "was done by the masters. They tackled casteism, gender equality and poverty in the 50s, 60s and up till the 70s. I'm just at the fag-end trying to put together something."
One of Hindi cinema's earliest blockbusters was Achhut Kannya (The Untouchable Woman), a story of forbidden love from 1936 about a Brahmin boy and a dalit girl. One year later, V. Shantaram made the groundbreaking Duniya Na Mane (The Unexpected) about a young girl called Nirmala who is forced to marry an elderly widower who has children her age. She refuses to consummate the marriage, saying that, while one can endure suffering, injustice must be fought. Eventually Nirmala makes her husband understand his heinous mistake. He kills himself, exhorting her to marry a younger man.
Then, in the 1950s, directors explored the daunting issues facing a newly independent nation, Mehboob Khan's Mother India being one landmark.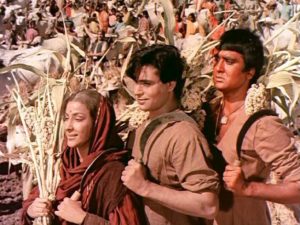 "These films were driven by a broad vision of society," says Gyan Prakash, a historian of modern India at Princeton University in the United States. "They showcased economic and moral corruption, middle-class hypocrisy, unemployment, the gap between the rich and the poor. These critiques were organically generated and carried forward by music and cinematography. None of them seem like public service ad films like many do today."
Indeed, Toilet: Ek Prem Katha might be great sloganeering but it's hardly great cinema. The film's blatant pushing of the government line also underlines an uncomfortable truth. Today's actors and directors might be keen to test the boundaries of Hindi cinema but one topic remains resolutely off-limits: politics — especially any critique of government policies.
"The reference to any living or dead political figures," says Prakash, "is bound to meet the censor's scissors." Sircar agrees. "We will only have a true democracy," he says, "when I can stand and criticise."
Source: Gulf News (Tabloid) and MVM Analysis