The Art of Shaving Cinema Activity at VOX Cinemas – Mall of the Emirates
September 25, 2017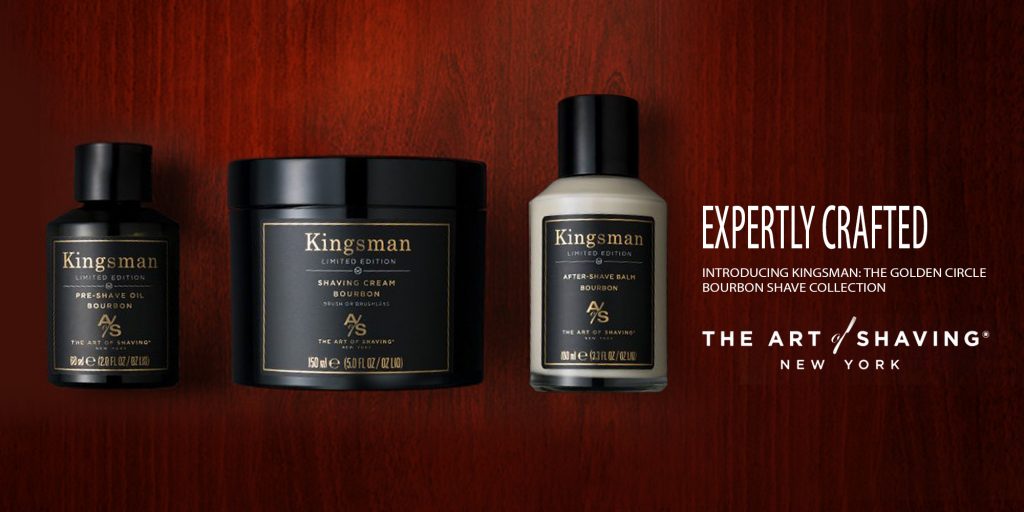 The Art of Shaving – a sought-after brand in the UAE, booked 2 Cinema Activities at VOX Cinemas – Mall of the Emirates, for a period of 1 month through Motivate Val Morgan.
The activities are as follows:
Light Box in the 'Concourse Area' – at the entrance of Theatre by Rhodes (clearly visible from the 'Foyer Area')
4 Digital Pillars in the 'Foyer Area'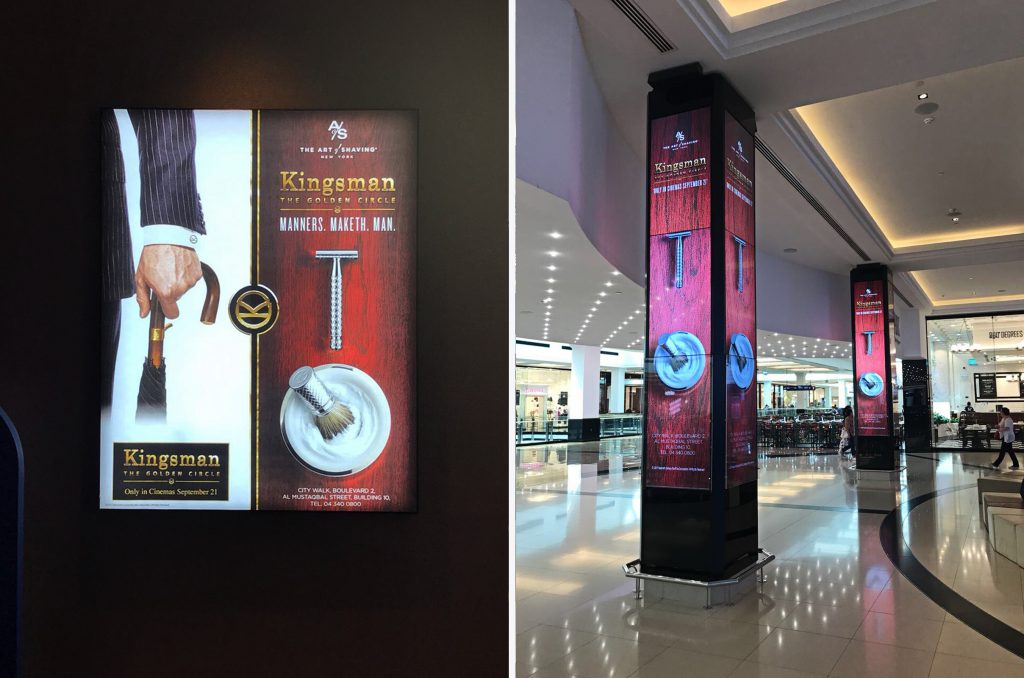 The Art of Shaving is also one of the global sponsors of the movie Kingsman: The Golden Circle – which released in cinemas on September 21. International Markets Leader of the brand Asad Raza Khan said, "The Art of Shaving is proud to be associated with Kingsman: The Golden Circle. This association symbolizes the coming together of two concepts which completely believe in the perfect gentlemen and what is needed to become one."
The Art of Shaving was established in 1996 in New York and was acquired by P&G in 2009. The brand is the top complete male grooming solution, offering products in Skin, Shave, Hair, Body, Face and Beard Care. The brand also introduced a top quality Fragrance line earlier this year.
Dedicated to providing the best overall grooming experience for men, The Art of Shaving arrived in UAE earlier this year, with its first two shops at City Walk: Phase 2 and Dubai Festival City. The brand is also present in select Paris Gallery outlets – including The Dubai Mall and Ibn Battuta Mall.
Check out their website for more information on products and services.