Behind the Scene Photos and the New Trailer from Justice League
October 8, 2017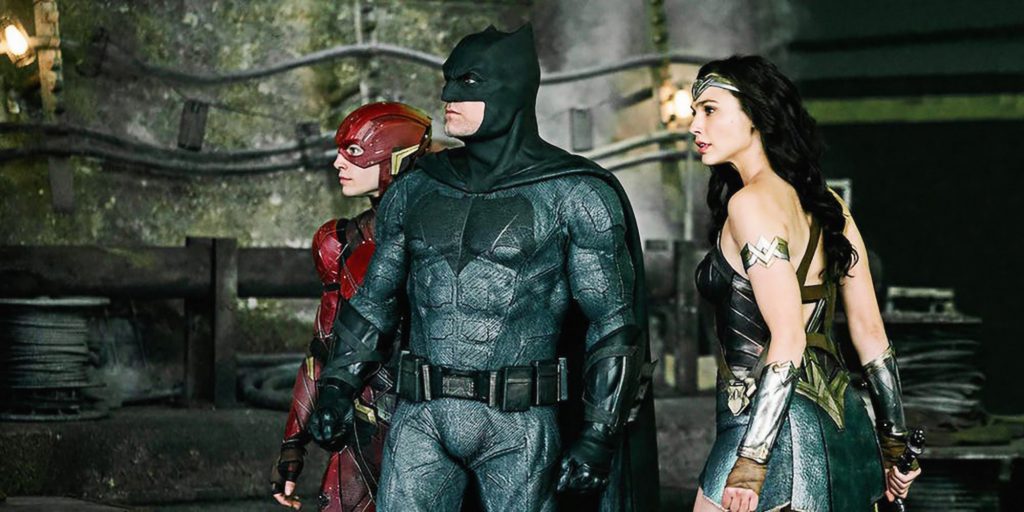 Director Zack Snyder and cinematographer Fabian Wagner shared a pair of cool new photos from behind the scenes of Justice League. The ensemble actioner from DC and Warner Bros. is less than two months away from its wide release, and with the new trailer that released over the weekend, anticipation has reached fever pitch.
Snyder went right back behind the cameras to continue DC's curiously unnamed cinematic universe after 2016's Batman V Superman: Dawn of Justice, while Wagner is making a major leap to work on his first big-budget feature film.
That doesn't mean Wagner totally lacks experience as a cinematographer for big productions. He is coming off his acclaimed work on Game of Thrones, earning an Emmy nomination for his cinematography on the pivotal season 5 episode "Hardhome". He proved his ability to create sprawling visuals with that episode, which locations like Iceland provided in abundance for he and Snyder to make Justice League. Wagner gave fans a taste of how epic some of the shots in the new film will be in his latest photo from the set.
Check out the behind-the-scenes glimpse at Justice League below, via Wagner's official Instagram account.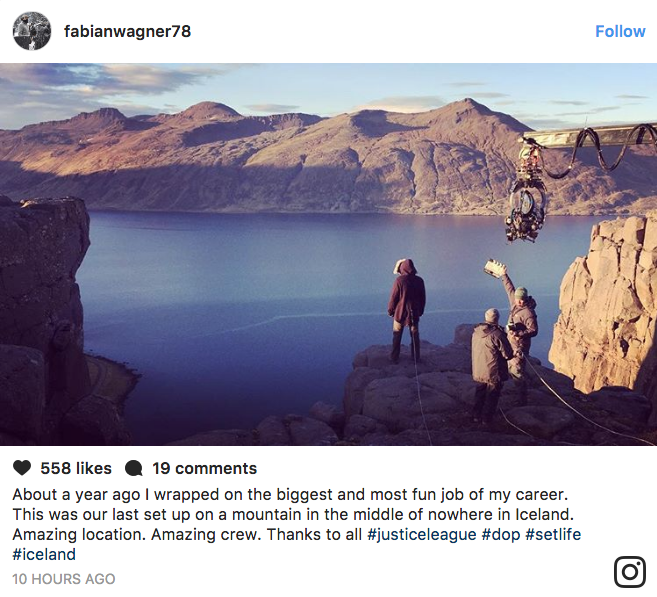 It reveals a shot of what is presumably Ben Affleck as Bruce Wayne surrounded by mountains, staring off into a large body of water. The location in question is the Westfjords, a large peninsula in Iceland that was confirmed as a filming location over a year ago. In addition to Affleck, several Aquaman cast members were involved in the Iceland-shot scenes. As Wagner mentioned, filming wrapped in the location almost a year ago.
Snyder also shared a photo of himself on the set via the social network Vero (h/t Batman-News). You'll notice that Snyder is using a camera that's painted pink in honor of Breast Cancer Awareness Month, which he first used on the set of Batman V Superman. You can also see that a chilly Snyder was prepared to get wet if he had to, in order to get the best possible shots.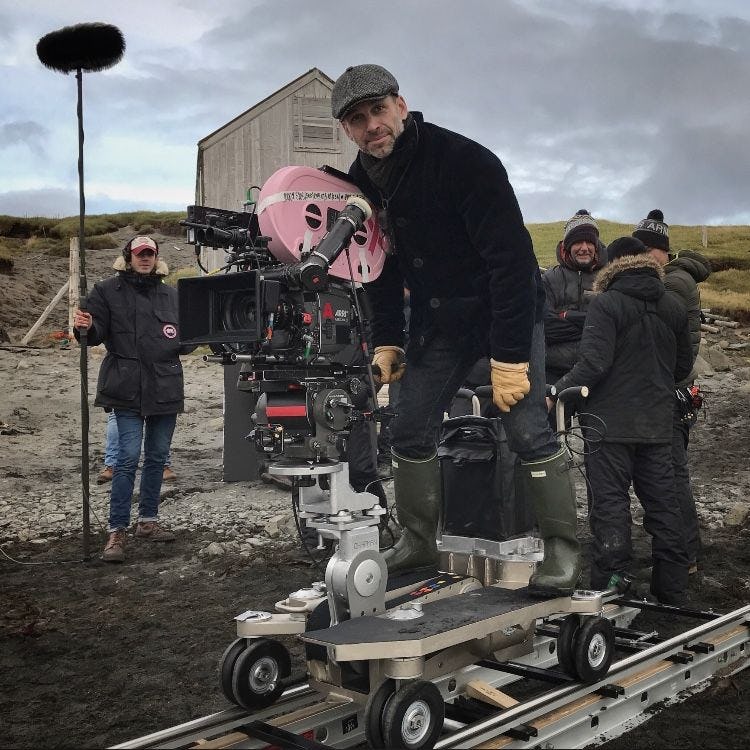 Wagner described Justice League as the "biggest and most fun job" of his career, and it would be hard to argue otherwise. Regardless of how fun the film was compared to Game of Thrones, Justice League was almost certainly the most expensive production yet for him. The official budget is unknown, but it likely falls between Aquaman's $160 million and Batman V Superman's $250 million. It's known that Wagner employed a similar visual style to Batman V Superman, which original cinematographer Larry Fong (unsurprisingly) described as "incredible". This newest photo from the Iceland set shows that those scenes will surely boast some amazing views.
Don't miss out on aligning your brand alongside this MEGA blockbuster – guaranteed to usher in large audiences.
Contact a member of our sales team for more information on cinema advertising opportunities.
Sources: SCREENRANT and YouTube