A Look Into the Futuristic Reel Cinemas – The Dubai Mall
November 6, 2017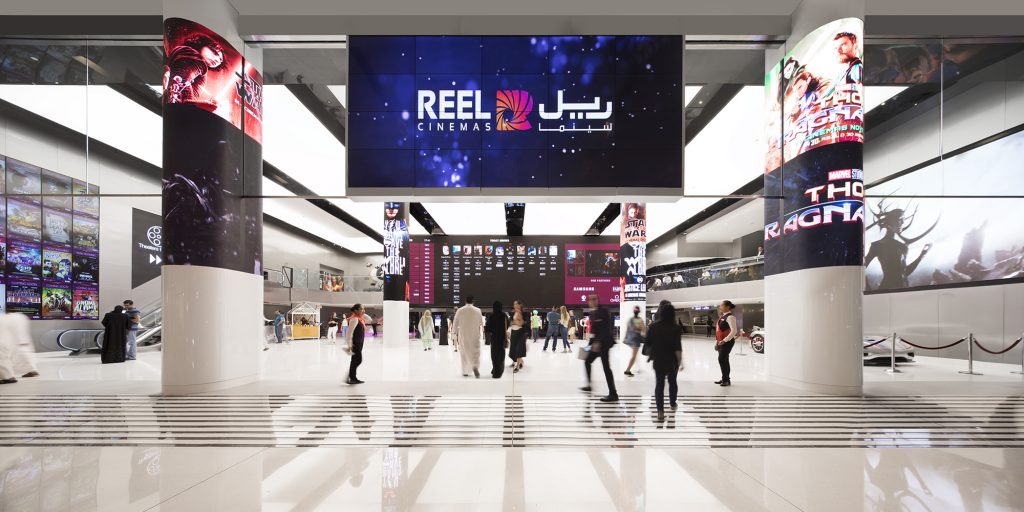 UAE cinema chain Reel Cinemas has been undergoing a revamp of late, with The Dubai Mall cinema now home to 14 transformed screens with Dolby Atmos surround sound and Barco Flagship Laser Projectors. Together with the four existing Platinum screens, Reel Cinemas – The Dubai Mall has 18 operational screens in total.
The cinema's new look is rather FUTURISTIC – offering guests a complete digital journey. From self-service machines for ticket purchasing and F&B orders (the cinema no longer features a traditional box office and candy bar), to a social wall and a curved digital poster wall, Reel Cinemas – The Dubai Mall aims to set new standards for cinema chains across the Middle East.
The cinema at The Dubai Mall has also upped its refreshment offerings through new partnerships, where cinemagoers can now get their hands on gourmet burgers, pizzas, cookies, cupcakes, pancakes and a wide range of hot and cold drink-  including Karak Chai.
The second phase of the cinema's renovation is presently underway, and once completed, Reel Cinemas – The Dubai Mall will house approximately 26 screens with a seating capacity of over 2300 seats.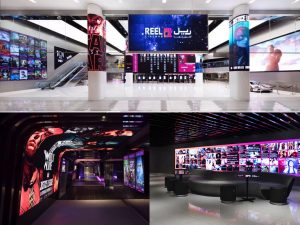 The cinema chain has also launched UAE's first movie pass membership –  available to cinemagoers in Dubai.
For Dhs79 per month, or Dhs199 for three months, members get access to unlimited screenings at Reel Cinemas – The Dubai Mall and Dubai Marina Mall. Though only applicable to standard cinema screens, members can use their pass every single day of the week.
There are limited memberships available, and early members also get discounted rates for a limited period. All members enjoy 10 percent discounts off Reel Cinemas F&B, and memberships are active until December 31 2018, with payment of monthly renewal fees.
In order to get a ticket for a screening, members need to visit a Reel Cinemas ticket counter within 90 minutes of the film's start time, and present their Unlimited Membership card. Unfortunately, tickets cannot be booked online
Visit Reel Cinemas for more information. Motivate Val Morgan is the official cinema advertising partner of Reel Cinemas – The Dubai Mall and Dubai Marina Mall. Contact us for cinema advertising opportunities at these two locations.
Sources: Reel Cinemas, Arabian Business and Time Out Dubai