Cinema Advertising in Oman – Rising Like a Phoenix from the Ashes
November 6, 2017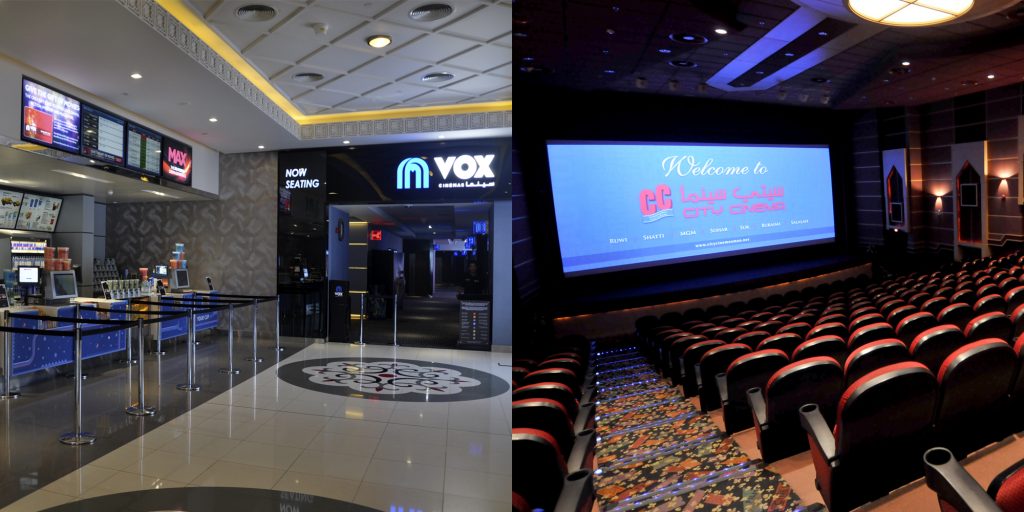 Nasser and Jamila are avid movie buffs. There was a time in the early 90s when they would visit their local movie hall, at least once a week. Then came videocassettes followed by DVDs and the high resolution Blu-ray discs which gave them irresistible options.
As a result, their viewing habits dramatically changed –  virtually giving up going to the cinema. They preferred to plonk themselves on their sofas and watch the latest movies in the comfort of their homes. Jamila and Nasser were not alone, as a majority of the people followed suit resulting in dwindling cinema audiences, which had a snowballing effect –advertisers cut back on their cinema advertising, overall revenue and investments in cinema halls dropped, theatres got more and more dilapidated and the installed audio and projection technology gradually became obsolete. The situation looked very bleak for the industry.
However, in the last decade or so a dramatic change has been witnessed. Powered by some astute marketers who foresaw a revival of the big screen, the concept of the multiplex was introduced to the country.
Brand-spanking new cinema theatres, plush seating, digital surround sound, high definition projection systems, giant projection screens, new cinema experiences, online bookings and loyalty programmes have transformed the entire cinema going experience in Oman.

In addition, new movies with excellent cinematography and mind boggling special effects, backed by high decibel marketing have hit the screens with remarkable frequency. The premieres of many blockbusters have also been held in Muscat, a day before the world premieres!
The result? Audiences have come flocking back! The number of theatres and screens have expanded exponentially in Muscat; as well as in interior areas. Watching a latest movie with friends or family followed by a meal has now become a very popular social outing in Oman.

All these developments have gradually brought back advertisers to cinemas in Oman. From two or three, their numbers have grown dramatically and the "desired maximum" number of commercials before the movie is in danger of being exceeded.
From a marketing and advertising point of view, there are several questions that crop up:
Is cinema, now a good medium for advertising?
What makes it special?
What kind of products are an ideal fit for this medium?
Can you exploit the setting for a product launch?
Should you invest in cinema advertising?

As far as advertising is concerned, cinema enjoys one major advantage over TV – a totally captive audience. In a cinema hall, the audience is generally focused on what is happening on the big screen. In contrast, TV viewers are distracted by multiple tasks they are attending to and this can take their attention away from an advertiser's message.
"Cinema ads deliver six times the impact and engagement of TV," as per a study conducted by Val Morgan Cinema Network – Australia (Motivate Val Morgan Cinema Advertising's business partner).
The other distinct strength that the medium enjoys is the ability to expose branding right from the parking lot to the cinema screen. For example, an automobile brand could have an attractive display in the parking lot area, a test drive booking activation stand in the foyer area of the cinema, along with commercials strategically positioned before the start of the movie. In fact, for high involvement products like automobiles, watches and perfumes, cinema multiplexes could provide a very different kind of product launch venue.
Cinema advertising in Oman can prove to be very cost effective, especially if you have a core audience that is located in the capital and the surrounding areas. The unit cost of advertising is fairly low and the eyeballs that a brand is likely to capture can be quite significant.
The only catch is that creating high quality cinema ads can be very expensive. However, in cases where TV ads are readily available through the principals, this problem also gets easily resolved as conversion of a TV commercial to a cinema ad in DCP format is fairly simple.
Globally, it has been forecast that cinema advertising will hold its own in the years ahead, albeit with a small share of the total market. So, if you have a budget that permits you to go beyond your lead media and you have a product that can benefit from demonstration or creation of a mood in the advertising message, then cinema might be a medium definitely worth considering.
* This article was written by John Smith – a seasoned marketing professional who has spent almost two decades in the Middle East. The views and opinions expressed in this article are those of the author.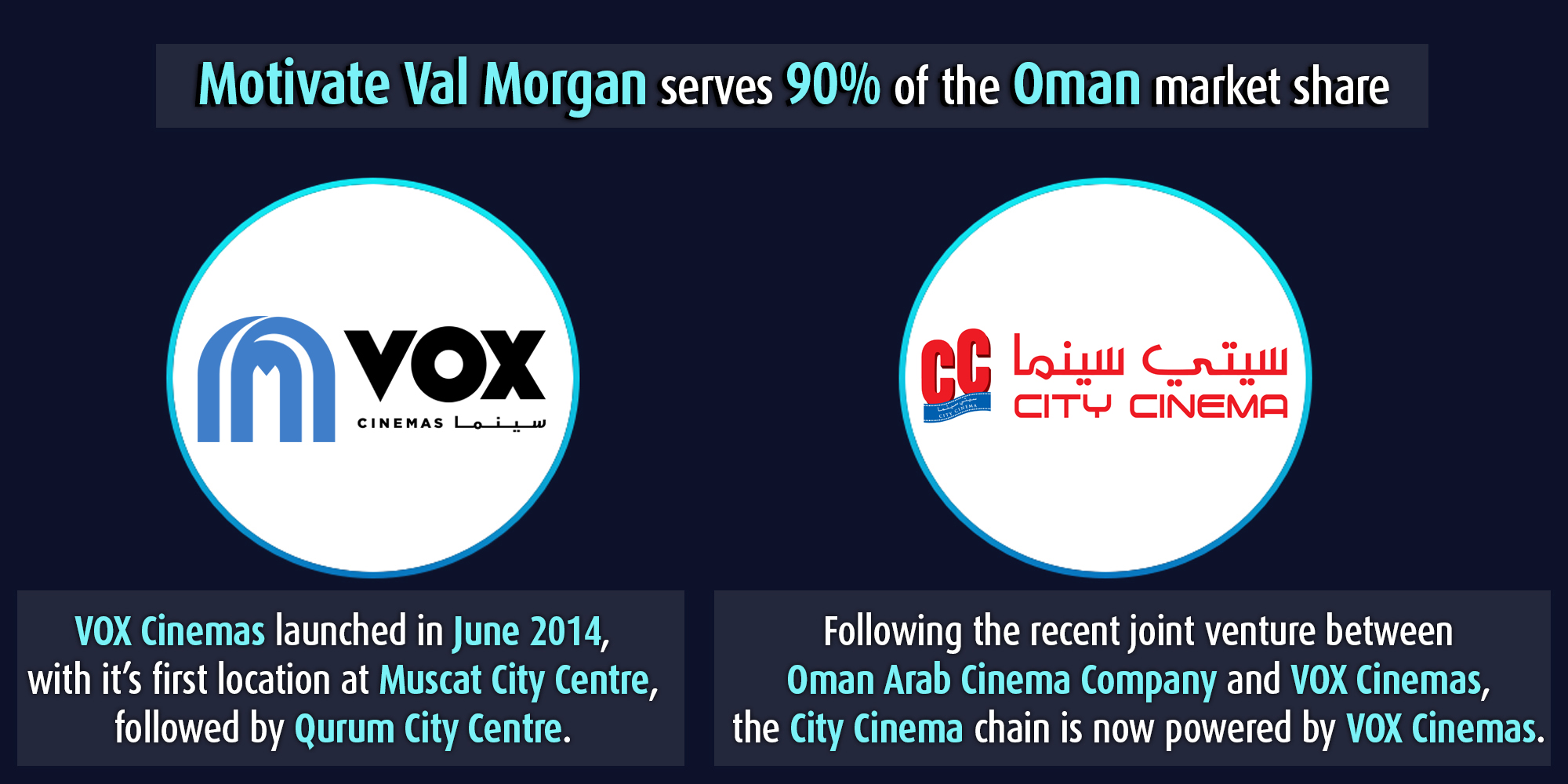 Motivate Val Morgan Cinema Advertising is the official cinema advertising partner of VOX Cinemas (City Centre Muscat and City Centre Qurum) and City Cinema (Shatti, Ruwi, Azaiba, MGM, Panorama, Sohar, Salalah, Sur and Buraimi), and serves over 90% of the Oman market share.
For examples of present cinema campaigns in Oman, refer to our article 'New Cinema Campaigns in Oman' – published on September 11, 2017.
Contact us for more information on cinema advertising opportunities across Oman, UAE, Lebanon, Egypt, Qatar and Bahrain.
Source: Times of Oman