Gala Screenings to Watch at the Dubai International Film Festival 2017
December 4, 2017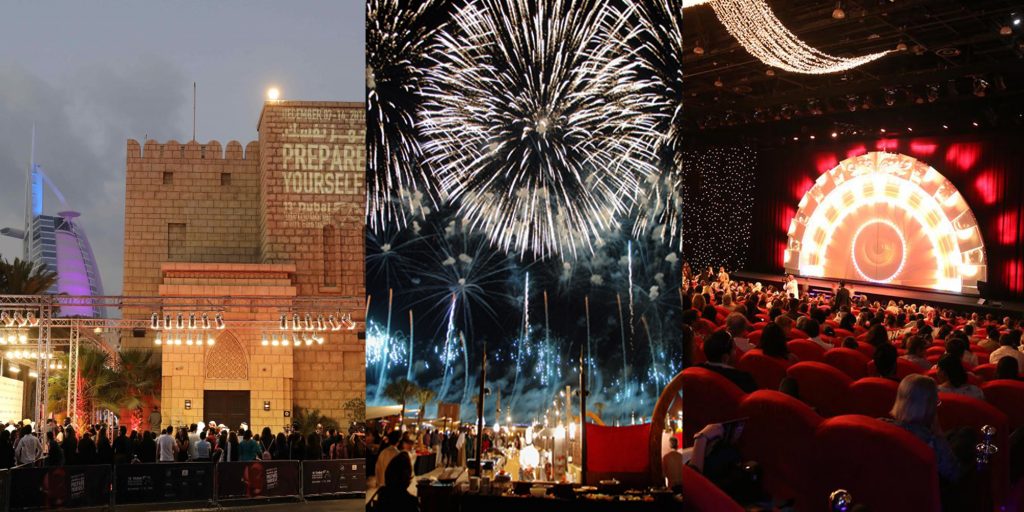 The Dubai International Film Festival (DIFF) will host a number of gala screenings featuring acclaimed films during the festival, which begins on December 6 at the Madinat Arena. Following the opening night, December 7 will see British director Dominic Cooke's, On Chesil Beach, based on the 2007 Booker Prize-nominated novel by Ian McEwan. A second gala screening will follow, which will be Orchestra Class, a tale of new beginnings for a struggling violinist and the power of music from French actor and director Rachid Hami.

On Friday, December 8, it will be a triple-bill starting with the Children's Gala with the animated film Ferdinand from legendary Brazilian director, Carlos Saldanha. The adventure-comedy centres around a fighting bull with an identity crisis, voiced by John Cena. Second on the roster is the critically appraised, The Death of Stalin, from Scottish-Italian filmmaker Armando Iannucci, who brings Soviet-era satire about one of the world's most ruthless leaders. The evening will end with Australian director Warwick Thornton's period-western Sweet Country, inspired by true events, boasting a stellar cast of Michael Palin, Steve Buscemi, Jason Isaacs and Jeffrey Tambor.

December 9 will also feature three galas, starting in the afternoon with Academy Award-nominated actor, writer, producer and director Rob Reiner's Shock and Awe. It will take a real-life look at a group of journalists who uncovered the unsubstantiated claims by President George W. Bush's administration that led to the 2003 invasion of Iraq. This will be followed by family adventure Jumanji: Welcome to the Jungle, featuring a superstar cast that includes Dwayne Johnson, Kevin Hart, and Jack Black, and is directed by American television director Jake Kasdan. The final film of the night will be Hollywood hotshot James Franco's, with the much celebrated The Disaster Artist, a behind-the-scenes look at the making of Tommy Wiseau's The Room from 2003 — an undoubtedly awful film — that has become one of the most treasured cult classic of all time.

On December 10, it will be Mexican Director Guillermo Del Toro's romantic fantasy The Shape of Water. The highly anticipated feature and winner of the Golden Lion Award for Best Film at the Venice Film Festival features the likes of Academy Award nominees Sally Hawkins, Michael Shannon and Richard Jenkins, and Academy Award winner Octavia Spencer.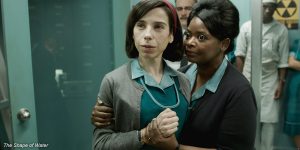 The gala on Monday, December 11, is acclaimed TV and film writer Khaled Diab's latest feature, Induced Labor. After tireless attempts to obtain legitimate entry to the US fail, an Egyptian couple believes that storming the US embassy in Cairo and birthing their twins there will grant them citizenship, however not everything goes to plan in this raucous comedy. That will be followed by Three Billboards Outside Ebbing, Missouri, from Academy Award winning British Filmmaker, Martin McDonagh. The Oscar front-runner starring Frances McDormand, Woody Harrelson, and Sam Rockwell and has snowballed on the festival circuit winning Best Screenplay Award at the Venice Film Festival, the People's Choice Award at TIFF, and a further 11 nominations for British Independent Film Awards.

Tuesday, December 12, will start with Bafta Award winning director Lynne Ramsay and her thriller, You Were Never Really Here. Picking up awards for Best Actor and Best Screenplay at Cannes Film Festival, the feature received a phenomenal reception and standing ovation from audiences. Matt Damon is the pick of the bunch in Alexander Payne's Academy Award winning satirical sci-fi piece, Downsizing. Centred on a man who chooses to shrink himself (literally) to simplify his life, the film will conclude the screenings in the arena, with help from Kristen Wiig, Christoph Waltz, Laura Dern, Jason Sudeikis, Alec Baldwin, and Neil Patrick Harris.

Don't miss it!
DIFF runs from December 6 to 13. Red carpet gala tickets start at Dh100. Tickets to other screenings will go on sale from December 5, 2017 on the DIFF website.
Sources: DIFF and Gulf News