VOX Cinemas Opens at City Centre Alexandria in Egypt
February 12, 2018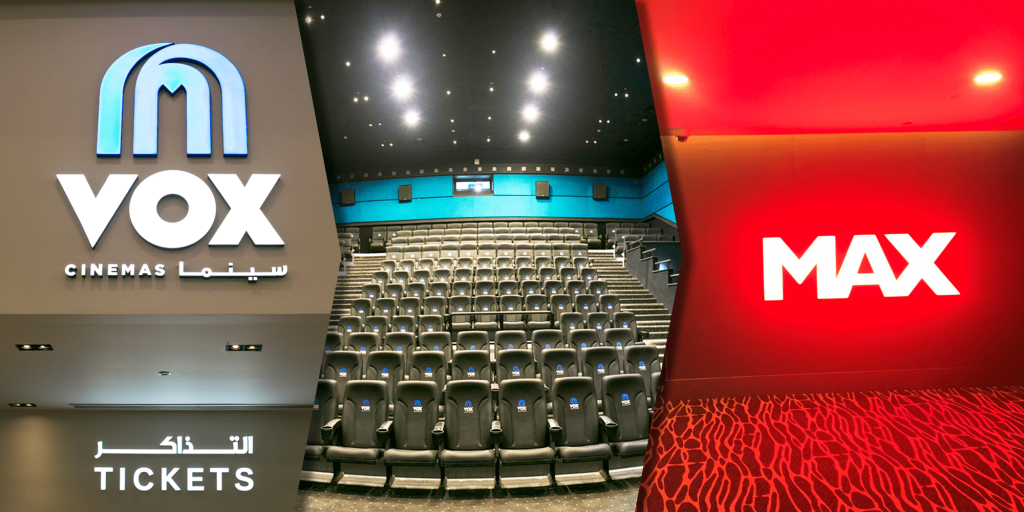 VOX Cinemas, a unit of leading retail and leisure pioneer Majid Al Futtaim, opened its second location in Egypt at City Centre Alexandria on 1 February 2018 – less than a year after launching its first cinema in the country at Mall of Egypt.
This expansion comes as part of Majid Al Futtaim's previously announced plans to investment to EGP 23 billion in Egypt by 2020, creating 144,000 additional direct and indirect jobs.
VOX Cinemas at City Centre Alexandria features seven cinema screens (6 regular screens and a VOX MAX screen) with a seating capacity of over 1600.
VOX Cinemas offers movie enthusiasts an unmatched cinematic experience, which has made it the preferred destination for all movie premieres in the region. This includes unprecedented sound quality equipped with the latest technology, and regular and VIP seats for a more comfortable viewing experience. Additionally, the cinema complex offers an unprecedented selection of deliciously prepared food and beverage to moviegoers, for a one-of-a-kind experience. The cinema facility also offers all the amenities for people with special needs.
In just a few months since its opening at Mall of Egypt in March 2017, VOX Cinemas became among the top three leading cinemas in Egypt, and a favored destination for movie premieres.
Omar El Banna, Country Head for Majid Al Futtaim – Ventures Egypt, stated, "In addition to our exceptional cinematic concepts; which are unsurpassed across the Middle East, VOX Cinemas always strives to offer an innovative and enjoyable cinematic experience, by paying close attention to details, such as the design and setting of each theater to suit the environment."
VOX Cinemas at City Centre Alexandria is part of a range of diverse and innovative attractions and destinations, Majid Al Futtaim currently operates and aims to introduce in the Egyptian market. These include shopping malls, Carrefour stores, fashion stores, international restaurants, and unique family entertainment experiences such as Ski Egypt, Little Explorers, Magic Planet, that are in line with the company's vision to create great moments by redefining the concept of shopping and entertainment for Egyptian citizens
VOX Cinemas operates 31 cinema complexes across the Middle East and North Africa, including the 14 sites in the UAE, 1 site in Bahrain, 11 sites in Oman, 1 site in Lebanon, 1 site in Qatar, 2 sites in Egypt and 1 site opening soon in Kuwait. Majid Al Futtaim has announced further investment plans to expand the footprint of VOX Cinemas across the region from 300 screens to 600 screens by 2020.
Motivate Val Morgan is the official cinema advertising partner of VOX Cinemas – except for the cinema at City Centre Bahrain.
Contact us for cinema advertising opportunities at VOX locations across the region.
Sources: Arab Finance and Scoop Empire