Dubai Cinemas Hold their Own in the Battle of Audiences
February 25, 2018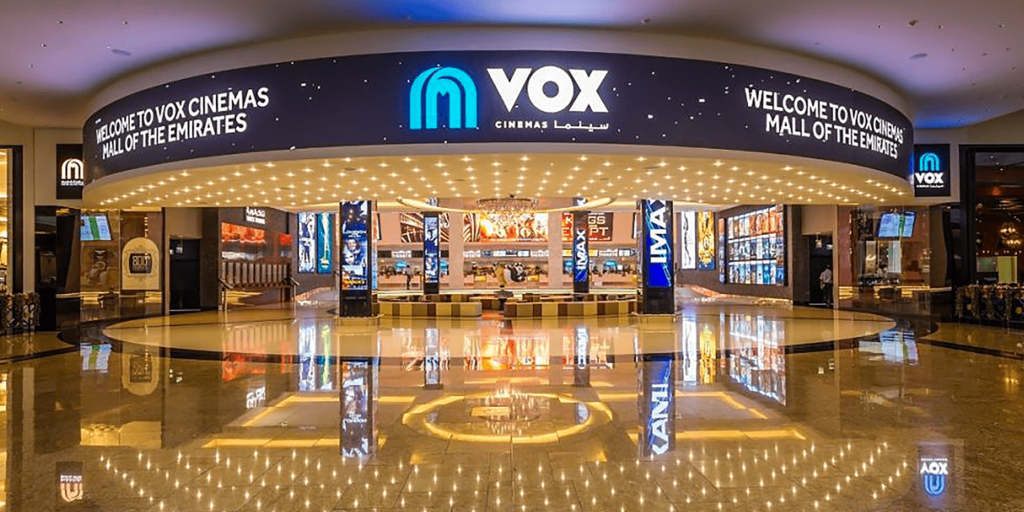 2017 was an exceptionally good year for ticket sales and 2018 could offer a repeat, says Cameron Mitchell, CEO of  Majid Al Futtaim Cinemas.
In Dubai, the web or TV is not winning the war in what people watch or how they want to watch it. Ticket sales at local cinemas have just had another solid year of growth in 2017, and 2018 could be in for another "high single-digit" run – with releases such as Black Panther pulling them in, it could well be the case.
"Certain cities in the region have a high screen (capacity) per million people, which is one measure we use in the industry," said Cameron Mitchell, CEO of Cinemas at Majid Al Futtaim group. "And Dubai is one of those which also has a high (cinema) attendance per capita.
"With growth in real estate and in residential development, more screens are being added. Just drive along Al Khail Road and you see the amount of development that is taking place — and it is directly linked to population (growth expectations) and of affordability.
"Cinema is still the most affordable entertainment — at $10 (Dh35) for two hours, it is still the case. And this has remained unchanged since 2011, which was the last time ticket rates were raised, and that too only by Dh5.
"The industry looks at the issue of ticket prices periodically … but we are not expecting any change at the moment."
The group operates the VOX Cinemas network and currently has 95 screens in Dubai, 40 screens in Abu Dhabi, 9 screens in Ajman, 11 screens in Fujairah and 8 screens in Ras Al Khaimah. A total of 163 screens in the UAE, with plans to double it in the medium-term.
The UAE has over 400 operational screen (as of February 2018), and Dubai alone has over 200 operational screens – with many more set to open in the near future. Master-developers such as Emaar and Meraas have their own multiplex operations – through Reel Cinemas and Roxy Cinemas (respectively), and it sure makes sense for developers who are building up entire self-contained destinations to have those cinemas as well.
Clearly, cinema operators do not see web-streaming TV as a dire threat to their numbers – at present and in the future. "I think there's a big difference between sitting at home on a couch and watching something on TV and being at one of our entertainment destinations," Mitchell said.
"For mall developers/owners, this helps bring more people to their properties. Cinemas can be a really attractive anchor proposition. But they remain an expensive business.
"So long as cinema operators keep focusing on the guest experience and the movie experience, I can only see growth happening. Essentially, it's about offering the experience.
"You could argue that anything you have in a restaurant; you can technically have it at home. But we still would like to go out for dinner. And look at the Starbucks business in the region — they keep adding more locations. Even though you can have a great cup of coffee from an espresso machine and which would be cheaper (than at Starbucks)."
For VOX Cinemas, it does not stop with just putting up a screen at one of Majid Al Futtaim's mega-malls in the making. VOX has been working on the product mix; creating a premium 'Theatre by Rhodes' and 'Gold by Rhodes' and offering menus curated by chef Gary Rhodes — he of the Michelin star fame.

"So if someone is making a plan to go out to dinner and take in a movie, why not do it together? That's the proposition we had put forth with the Rhodes alliance," said Mitchell.
And then there are the VOX kids screens, which come with their own party room.
Teen Screens
Next month, VOX Cinemas will again be experimenting with a new concept — screens for teens. This will be at its brand new facility in Kuwait (The Avenues Mall developed by Al Shaya Group). The concept originated in-house.
"They feature a different design with a shared couch and — given the demographic — with an extremely tech-friendly environment. They can have access to gaming and watch wrestling or concerts on the screen. With teens, everything is a shared experience. Plus, there are the movies, of course."
After debuting in Kuwait, VOX Cinemas has plans to spread the teen screen concept out elsewhere. However, no definite timeline has been set for this.
"What we are making at the cinemas is a multi-purpose environment — where you could come to watch 400 films a year or come for myriad other activities. That's your choice," said Mitchell.
Mall owners and cinema operators wait for the screens to light up
If there is one detail that animates the region's cinema industry, it would be Saudi Arabia's plans to allow screens back into business.
"We are all waiting for some guidance from the Saudi Government," to know what will be permitted for screening and how the cinemas should look," said Mitchell
"The Vision 2030 plan is very clear — citizens in Saudi Arabia should enjoy the same entertainment as the rest of the world and that it wants to work with private operators to make it happen. We expect that the first cinemas will be released within six months of the legislation being released."
The Majid Al Futtaim Group is currently committed to develop two malls in Riyadh, for a combined investment of SR14 billion.
Motivate Val Morgan is the official cinema advertising partner of VOX Cinemas – except for the cinema at City Centre Bahrain.
Source: Gulf News and MVM Stats