LIALI | Cinema Advertising | Testimonial
February 25, 2018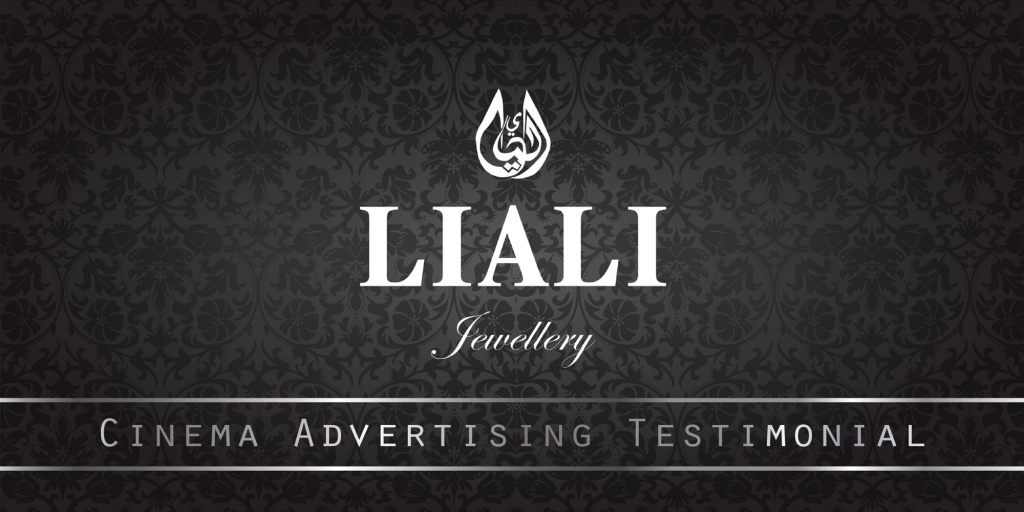 LIALI Jewellery LLC is a Dubai based jewellery company with a chain of up-market boutiques under the name of LIALI. Started in June 1999 by Raed Ahmad Baker and Anuraag Sinha, today LIALI boasts of 20 outlets in most of UAE's landmark locations. The company specializes in certified diamonds, pearls, precious & semi-precious stones, 18k gold and customized handcrafted jewellery. Today, LIALI is associated with fine jewellery and personalized service that epitomize trust. It has established itself as a name to reckon with over the last 16 years. LIALI embodies the soul of the contemporary woman.
As a regular cinema advertiser of Motivate Val Morgan, Oofrish Contractor – Head of Marketing at LIALI, shares a testimonial on cinema as a medium for advertising and how the medium has benefited the brand:
Why does LIALI choose to advertise in cinema? 
"In today's world, exploding with digital options, engaging with the target audience and getting their attention is getting tougher. Cinema is a larger than life medium and coupled with the current facilities in which it's offered, it appears to be the perfect choice for building brand awareness and equity.
How does cinema fit into the brand's media strategy?
"We have been utilizing the cinema medium for the past three years, and as part of Liali's media strategy, we chose to include it for two reasons. Firstly, because our target audience is definitely on this medium. Secondly, we can get their attention in a more relaxed environment with varying seating and viewing experiences such as Imax, 3D etc., thus resulting in greater audience engagement."
"It is usually the medium we utilize to support the launch of a new collection, as jewelry is a high involvement product and needs to be portrayed in all its glory."
"Of course, it is used in conjunction with other media. For example, cinema complements the advertising we do in print, as well as the product brochures & catalogues we distribute. It is sometimes even preferred over television, as audiences in this region tend to get divided across various TV channels and specific TV shows."
Was cinema the best fit for a specific commercial/campaign?
"Indeed, cinema was the best fit for our campaign 'Today's Woman wears Liali' –  because the entire focus of this campaign was on our consumers who are 'Today's Women', as opposed to focusing on a specific collection."
"Today's woman – regardless of whether she is an entrepreneur or a working professional, a homemaker or someone who works out-of-home, is independent, empowered and dynamic. She shops at malls and spends time and money on leisure and high quality entertainment that includes cinema."
"Additionally, we have run campaigns in cinema a to touch upon certain occasions; such as Valentine's Day, to showcase beautiful products by Liali – making it easier for men to shop for their loves ones."
How efficient was it to book/deal through Motivate Val Morgan?
"Motivate Val Morgan and their staff were highly professional in their dealings with us and made sure that we had the opportunity to view the commercials at a cinema before we went live in order to get firsthand experience."
Here are some LIALI ads that were booked through Motivate Val Morgan and screened across our network of cinemas in the UAE:
LIALI | Bakoo Mcveigh | Today's Woman Wears Liali | 2018
LIALI |Pinaz Lakhdawala | Today's Woman Wears Liali | 2018
LIALI | Joie De Vivre | 2017
LIALI | Engraving | 2017
LIALI | Valentine's Day Offer | 2017
Source: LIALI Jewellery LLC