Royal Caribbean | Symphony of the Seas | Cinema Campaign
March 26, 2018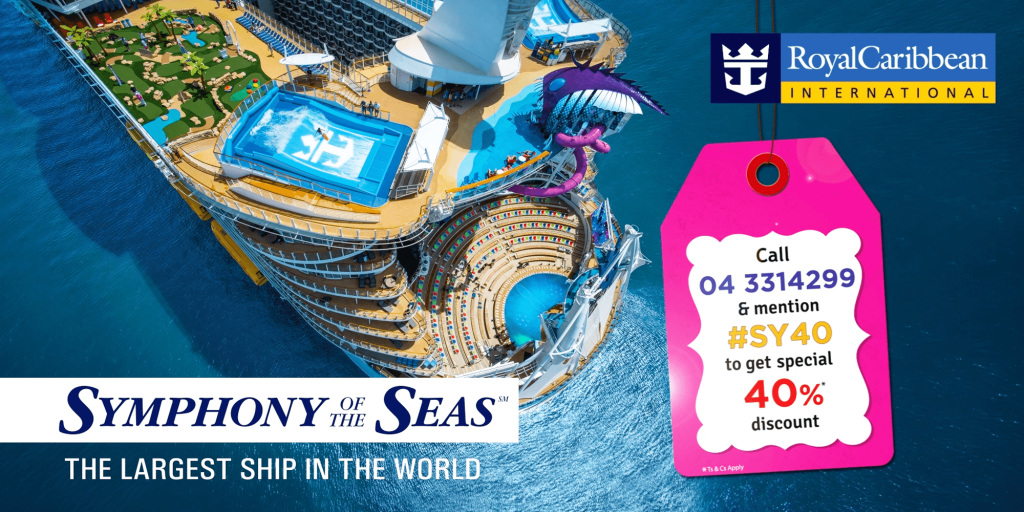 Royal Caribbean International recently booked an on screen advertising campaign through Motivate Val Morgan to promote bookings on the Symphony of the Seas – the BIGGEST and BOLDEST ship in the world, and to avail a 40% booking discount.
The 30 sec. commercial played was booked to play on the screens of VOX Cinemas- City Centre Mirdif and Roxy Cinemas – City Walk, in 2 bursts as follows:
1st Burst –  from 15th March 2018 (for a period of 2 weeks)
2nd Burst – from 26th April 2018 (for a period of 2 weeks)
Watch the commercial below:
Symphony Europe Summer 2018 sailing destinations include: Barcelona, Spain | Palma De Mallorca, Spain | Province (Marseille), France | Florence/Pisa, Italy | Rome, Italy | Naples/Capri, Italy.
Visit www.royalcaribbean.ae or e-mail [email protected] for more information.
Have a similar offer you would like to promote in cinema? Contact a member of our sales team, for more information.