McDonald's | Cinema Campaign | VOX Cinemas – The Avenues Bahrain
April 9, 2018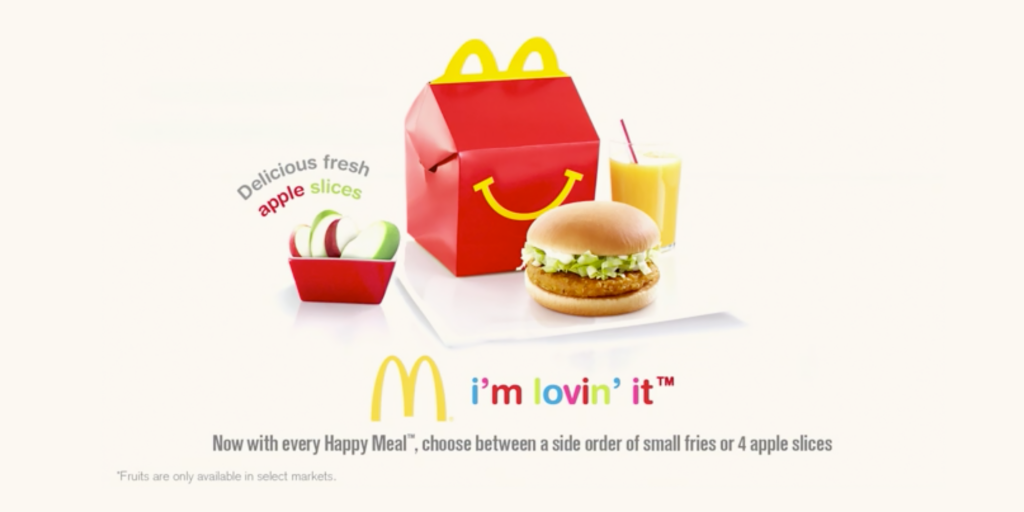 McDonald's – the second-largest fast food restaurant chain by number of locations in the world, recently booked an integrated cinema campaign through Motivate Val Morgan at VOX Cinemas – The Avenues Bahrain.
The McDonald's integrated cinema campaign included:
On Screen Advertising
A 2-week 30sec. on screen cinema ad following the kids movie Peter Rabbit.
Off Screen Advertising
A 2x2m activation stand was on display at the cinema over the weekend of 29th – 31th March 2018 to promote McDonald's Happy Meals.
Promoters at the stand also offered kids free face painting and colouring of Peter Rabbit artwork.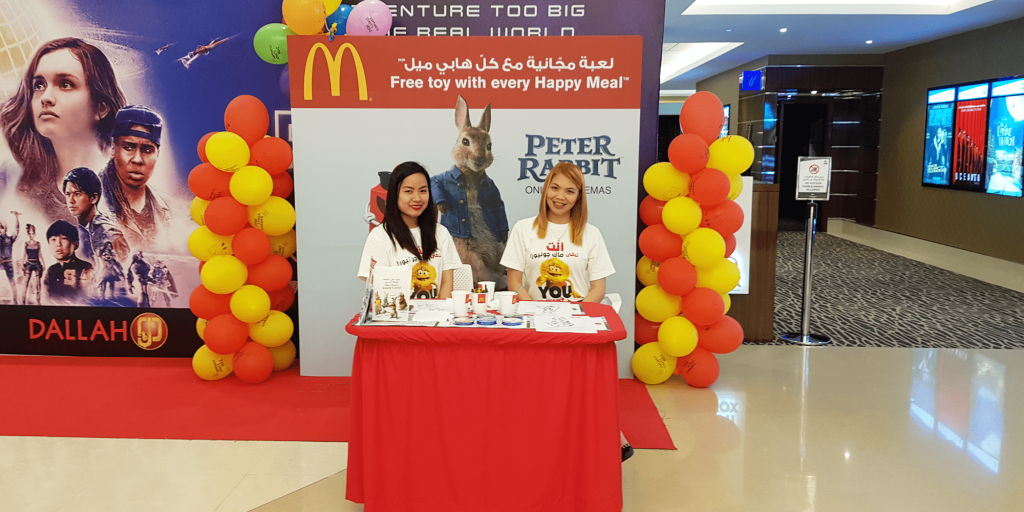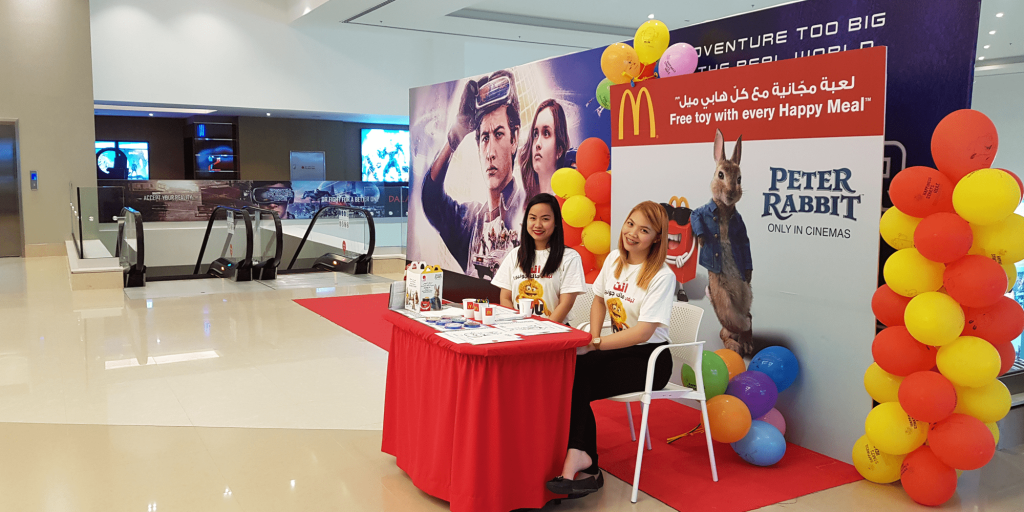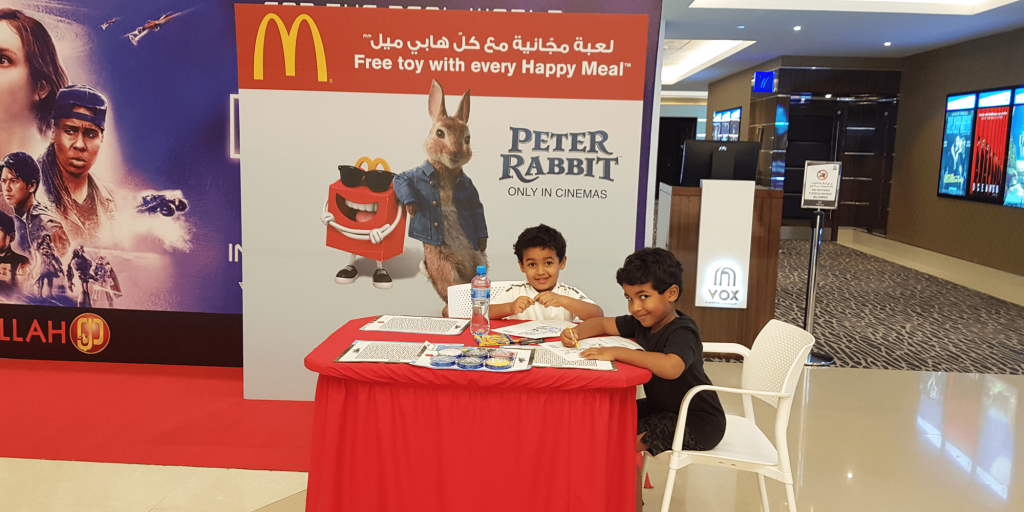 Cinevation
The first ever VOX Cinemas – The Avenues Bahrain Cinevation was executed from 30th – 31st March 2018 at all Peter Rabbit movie sessions. The Cinevations had a presenter interacting with the kids inside the cinemas – giving them a chance to win kids meals and Peter Rabbit toys.
While we await the official Cinevation video from McDonald's, here's some footage from one of the Cinevations carried out:
Interested in running a similar integrated cinema campaign in UAE, Lebanon, Oman, Egypt, Qatar, Bahrain or Kuwait? Contact a member of our sales team for more information.