Burj Khalifa Lights up for MARVELous Avengers Ad Campaign
April 24, 2018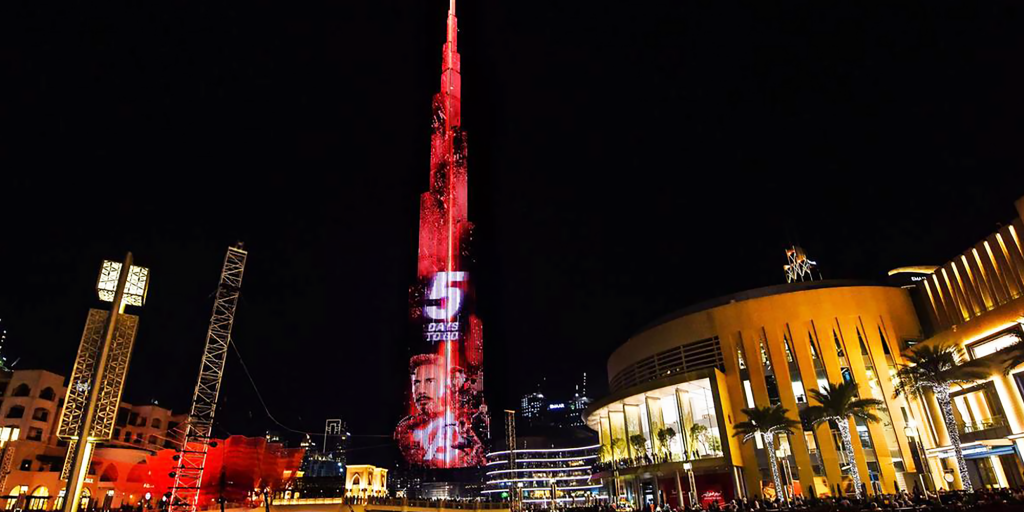 Burj Khalifa, the world's tallest building, has lit up for many special events previously, but for a movie? Now, that's a first!
Avengers: Infinity War will release across cinemas in the UAE on Thursday 26th April 2018, and Burj Khalifa is joining Avengers fans in hype for this highly anticipated and star-studded movie.
"An unprecedented cinematic journey ten years in the making and spanning the entire Marvel Cinematic Universe, Marvel Studios' Avengers: Infinity War brings to the screen the ultimate, deadliest showdown of all time," says Marvel.
The Burj Khalifa will count down to the release of the new film every day at 7:50pm until Thursday 26th April 2018.
Downtown Dubai shared a picture on social media of the Avenger-themed lighting covering Burj Khalifa.
The picture was captioned with the hashtag #InfinityWarWithEmaar, inviting people to use the hashtag and post their pictures for a chance to win tickets to watch the movie.
People are now sharing all kinds of thoughts and feelings about the Avengers' movie, as well as posts about the Burj Khalifa countdown, expressing their amusement and astonishment.
Here's what some posted:
"This level of magnificence!!!! Dubai took architect extraordinaire, Adrian Smith's [Burj Khalifa's architect] genius to another level… This is why I now love Dubai," someone commented on the picture.
Kim Lesplingard Marketing Manager in the Middle East & North Africa at the Walt Disney Company posted: "A Guinness World Record Mickey Mouse was one of the highlights in my career, but having a countdown to the biggest movie on the tallest building in the world is A-M-A-Z-I-N-G!"
Twitter had its share as well with posts like "OMG how cool is the #InfinityWarWithEmaar in Dubai, cannot wait for this film next weekend!!"
A record-breaking light show
On New Year's Eve, Burj Khalifa earned itself a new Guinness World Record with its New Year's Eve laser and light show titled "Light Up 2018", "the largest laser, light and sound show on a single structure".
In a video shared by Burj Khalifa's media team, Bashar Kassab, Technical Services Director of the world's tallest building, explained the challenges that his team faces when installing and maintaining the structure's LED exterior.
"We use more than 110 kilometres of rope access, 72 kilometres of cabling and 10,000 connectors to cover a total area of 33,000 square meters," Kassab says.
So if the Burj Khalifa can host the largest laser light and sound show, promoting a movie is clearly a simple act.
Source: AMEinfo