Avengers: Infinity War Smashes Box Office Records
May 7, 2018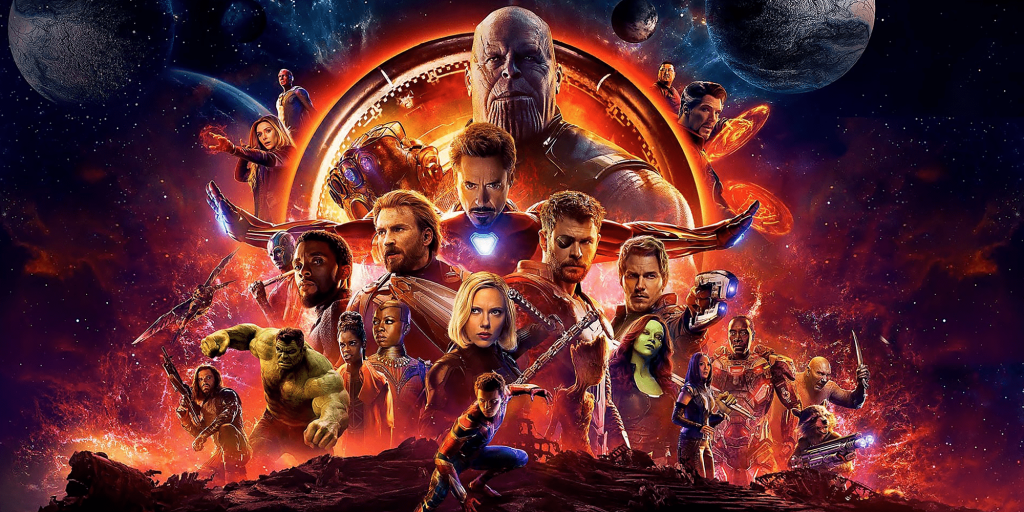 With just two weeks under its belt, Avengers: Infinity War just can't seem to stop breaking box office records. The 2018 superhero team-up film – directed by Anthony and Joe Russo and based on a script by Christopher Markus and Stephen McFeely – is undoubtedly one of the biggest Hollywood movies ever to grace the silver screen.
The super mashup shattered a number of records, in its worldwide debut over the first weekend, less than three months after Marvel's Black Panther began its own historic run.
Let us take a look at the movie's box office achievements so far:
Avengers: Infinity War earned $258.2 million in its first weekend, surpassing fellow Disney title Star Wars: The Force Awakens ($248 million), to make the biggest domestic opening of all time.
Globally, Avengers: Infinity War has now grossed over $1.2 billion and has become the first film ever to cross the $1 billion mark in 11 days of release, and it has yet to release in China.
Avengers: Infinity War scored the biggest opening of all time in numerous international markets, achieving the highest debut ever in South Korea ($39.2 million), Mexico ($25.1 million), Brazil ($18.8 million), the Philippines ($12.5 million), Thailand ($10 million), Indonesia ($9.6 million) and Malaysia ($8.4 million). In India ($18.6 million), it was the biggest bow for a Western title ever and has already surpassed the entire runs of The Avengers, Avengers: Age of Ultron and Captain America: Civil War.
Apart from ranking as the second biggest debut of all time in Australia ($23 million), behind Star Wars: The Force Awakens, the superhero blockbuster notched the best start for a superhero pic in France ($17.7 million), Germany ($14.7 million) and Spain ($8.3 million). It was the second-best superhero epic showing in Italy ($11 million).
Leading all foreign markets with $42.2 million was the U.K./Ireland, where Avengers: Infinity War now boasts the third-biggest launch of all time, including the biggest Saturday ever.
The movie recorded the biggest three-day opening in the UAE, raking in a gross total of Dh15.4 million at the box office. According to UAE distributor Italia Film, the Marvel superhero adventure recorded 3,900 admissions in its opening weekend (between Thursday to Saturday) and is still running to packed houses.
Avengers: Infinity War is the 19th film in the so-called Marvel Cinematic Universe, combining a whooping nine franchises and a cast list that reads like a who's who of Hollywood's A-list.
Still to watch this MEGA superhero blockbuster?
Don't miss out. Book your tickets now at Motivate Val Morgan serviced cinema operators – VOX Cinemas (UAE, Lebanon, Oman, Egypt, Qatar, Bahrain and Saudi Arabia), Reel Cinemas (UAE), Roxy Cinemas (UAE), Oscar Cinema (UAE), Cine Royal Cinema (UAE) and Cinemacity (UAE).
Sources: Gulf News (Tabloid), The Hollywood Reporter and TIME