UAE Jury Members for Cannes Lions Festival 2018 Announced
May 7, 2018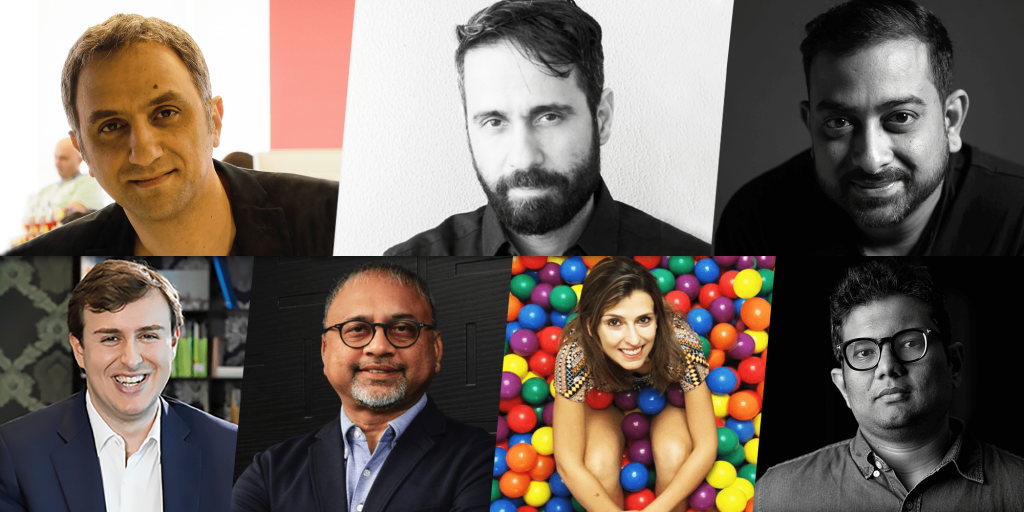 As the official representatives of the Cannes Lions International Festival of Creativity, Motivate and Motivate Val Morgan are delighted to announce that seven leading creatives from the UAE have been selected as jury members for this year's Cannes Lions International Festival of Creativity.
The seven leading creatives who will represent the UAE in the Awards and Shortlist jury panel under Entertainment, Design, Health & Wellness, PR, Media, Brand Experience & Activation and Direct categories include:
Awards Jury
Entertainment:
Walid Kanaan
Chief Creative Officer MENA
TBWA\RAAD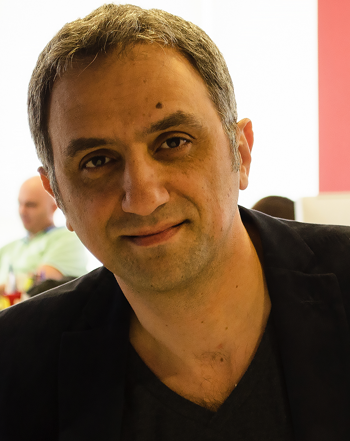 With more than 20 years of advertising experience across the Middle East and North Africa, Walid has worked on hundreds of multinational and regional brands. During his recent time as the creative leader at TBWA\RAAD, he has managed to create landmark talk-of-the-region campaigns that generated tremendous impact, including Nissan's Camelpower, produced in conjunction with National Geographic Abu Dhabi, and the Nissan 'She Drives' and Louvre Abu Dhabi projects, among others.
His achievements also include esteemed international award shows such as the Cannes Lions, Clio, One Show, D&AD, Webby, Epica, New York Festivals and the London International Awards as well as Grand Prix at the Dubai Lynx, the Loeries, and many "Agency of the Year" titles.
After receiving the IAA Award for Best Advertising Diploma in Beirut, he began his professional journey with Publicis Beirut in 1992, and after four rewarding years, he joined Impact BBDO Beirut in 1997 as Creative Director.
For more than 18 years, Walid worked within the Impact BBDO network, covering numerous key MENA markets including Saudi Arabia, Qatar, and UAE, before moving back to Beirut in 2010 where he was promoted to Chief Creative Officer Levant & KSA.
In September 2015, Walid joined TBWA\RAAD as Chief Creative Officer Mena, propelling the network to win top ranks in regional award shows, culminating in TBWA\RAAD being named Agency of the Year at Dubai Lynx in 2018. He is based in Beirut and Dubai.
Design:
Ali Rez
Regional Creative Director – Middle East & Pakistan
BBDO Worldwide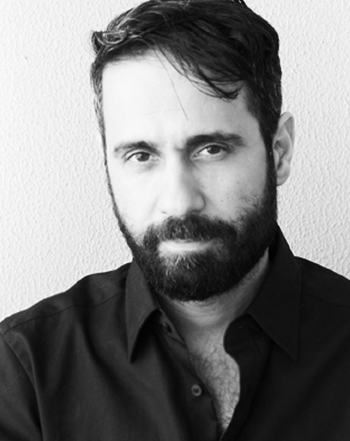 Ranked amongst the top 15 creative directors and top 10 art directors in the world by the Advertising Big Won report – Ali Rez is one of the most awarded creative directors in the Middle East and South Asian region. He has won more than 150 advertising awards in his career which include Cannes Gold Lions, D&AD pencils, Gold Clios, Effies, One Show, LIA, Dubai Lynx and Asian AdStars, amongst many others.
Ali's creative experience – shaped in the USA at Y&R and Goodby Silverstein Collaboratory, followed by a move to the Middle East – has contributed to BBDO being named Network of the Year at Cannes Lions, Effies, Dubai Lynx and AdStars, while his work led BBDO Pakistan to be named Agency of the Year by Campaign magazine in 2015 and 2016. In the UAE, Ali was part of the team that saw FP7 DXB crowned the most effective agency in the world by the Effies. Ali's campaigns brought home the first Gold Cannes Lions, Gold Clios and D&AD pencils for Pakistan, and led the agency to Grand Prix wins at Dubai Lynx, Cristals, and AdStars.
His work has been celebrated beyond advertising shows and has been displayed in museums around the world – including the Tate UK and discussed in parliament leading to legislative change. Ali is also a recipient of a peace award by the United Nations and has been selected as a member of the jury at Clios, Effies, Spikes, Andy Awards and AdStars. Ali has spoken at TedX and several prestigious universities, including being invited to lecture on political art at the University of Oxford, London School of Economics and on advertising at Dubai Lynx.
Health & Wellness:
Alok Gadkar
General Manager & Executive Creative Director
The Classic Partnership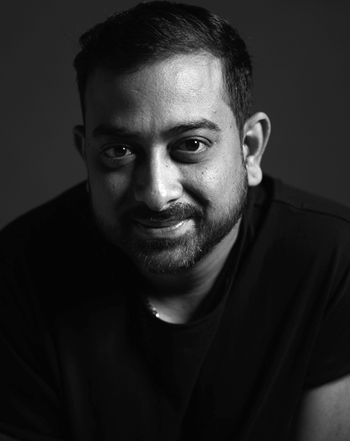 Graduated from the prestigious JJ School of Art and holder of a BFA Degree specializing in photography, Alok has close to 20 years of experience in the advertising industry. He has gone through the ranks of the industry and seen action with successful stints at Mudra Communications (DDB), Enterprise Nexus, Lowe Mena, Leo Burnett and currently, The Classic Partnership in Dubai.
Through the years, Alok has hauled an impressive collection of metals in Gold, Silver, Bronze and Grand Prix from the Cannes Lions, D&AD, D&AD Impact, One Show, Clio, The Global Awards, Dubai Lynx, Mena Cristal, Abby and AAAi Awards. A defined all-rounder; Alok has spearheaded work for local fashion brands, Splash and Iconic; for healthcare leaders, Aster and Medcare; and for shakers, Times of India and Economic Times.
A strong believer that the future of communication is integration and horizontality is the new vertical, Alok has sat on the Grand Jury panel of New York Festivals, Global Awards and KYIV Festival and has been a guest speaker at Dubai Lynx and MENA Cristal.
Shortlist Jury
PR:
Alex Malouf
Corporate Communications Manager for the Arabian Peninsula
Procter & Gamble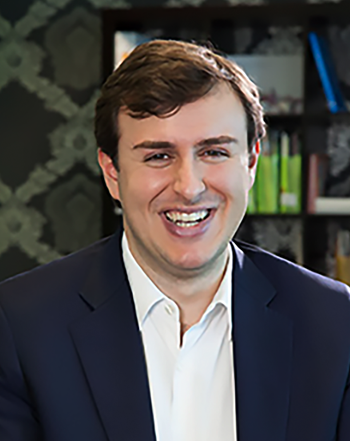 The first ever recipient of the Holmes Report Innovator Award in the Middle East, Alex Malouf has carved out a niche as a lively voice in the Middle East's burgeoning media scene, combining razor-sharp observations with a keen understanding of the forces that underpin the region's digital transformation. Much of which, no doubt, is informed by Alex's day job at Procter & Gamble, where he manages reputational affairs for the Middle East's largest FMCG.
Alex's is also a highly visible advocate for modern public relations, serving in senior roles on numerous industry organizations, including the Middle East Public Relations Association, the International Association of Business Communicators and the Global Alliance. Malouf is also considered the first Gulf-based communicator who holds a Chartered Practitioner certification from the Chartered Institute of Public Relations and an IABC Communications Management Professional.
Alex has previously served on a number of juries, including for the MEPRA Awards, the IABC Gold Quill Awards, the Global Alliance Comm Prix Awards, the Holmes Report Sabres, and the MENA Effie Awards.
Media:
Ravi Rao
CEO MENA Region
Mindshare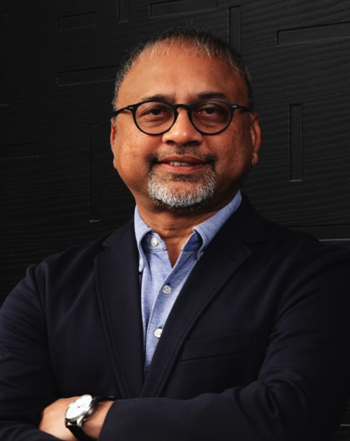 A management graduate with a career of 25+ years in advertising & media for Unilever, PepsiCo, P&G, Henkel, Mars, Wrigley, FedEx, Dubai Holding, Ravi Rao comes back for a second stint in the MENA region. Rao has a reputable track record in marketing, account management and media. He was earlier with Mindshare India managing South Asia and is now the CEO for Mindshare MENA.
He loves to paint, yearns to be an archaeologist in the far future, but continues to be fascinated with developments in new media.
Rao has been part of the jury for the prestigious honors below:
WARC Prize for MENA Strategy 2017
Cristal Awards Dubai 2016
Young Spikes Asia 2014
Festival of Media Global Awards, Rome 2014
Asian Marketing Effectiveness Awards 2013
Brand Experience & Activation:
Juliana Paracencio
Regional Creative Director
Memac Ogilvy Dubai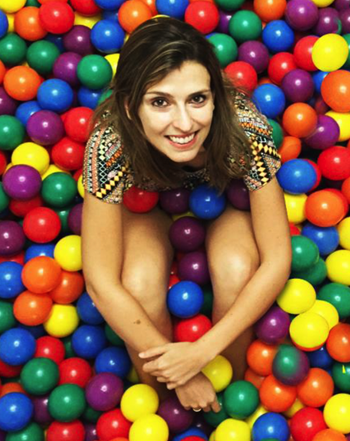 Juliana is currently a Regional Creative Director at Memac Ogilvy and Mather in the Middle East and North Africa region, and is leading 15 offices from her hub in Dubai, working for clients such as IKEA, Volkswagen, Coca-Cola, Vodafone, Arab Bank, Burger King, GSK, Pfizer and many others.
At Ogilvy, she got to grips with an important piece of business in a challenging market in a remarkably short space of time. Her work for the business won 3 Golds, 1 Silver and 1 Bronze at the Cannes Lions, 5 Pencil at D&AD, leading it to be considered the 'The 5th Most-Awarded Print/OOH campaign in the world by Gunn Report 2016'. This work also led to Ogilvy Jeddah and IKEA Saudi Arabia winning its first awards, and Ogilvy to win Cannes Lions Network of the Year. The campaign stood out especially for its Craft in Design, which led Juliana to be considered as one of the most-awarded art directors in 2016. In 2017, it wasn't different. Juliana led Ogilvy Jeddah and IKEA Saudi Arabia to win at Cannes for the second time in a row. In the same year, she was recognized as Top 3 Best Art Directors by Lürzer's Archive.
In São Paulo, she had the chance to learn from remarkable Brazilian art directors, that made and still make history in Cannes. It was an iconic start, of an award-winning art director's career in 3 countries (Brazil, Germany and United Arab Emirates), 1 independent agency and 3 networks (Jung von Matt, Leo Burnett, Y&R, and Ogilvy).
Direct:
Kapil Bhimekar
Associate Creative Director
Y&R Dubai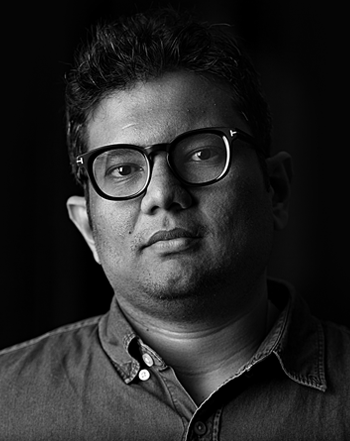 Kapil has been in advertising for over 12 years now. He started in Mumbai, India after graduating in applied arts. He worked with Leo Burnett Mumbai for 3 years before moving to Dubai in 2009. His work has been awarded at shows like D&AD, Cannes Lions, One show, Clio, New York Festivals, LIA, Fab Awards London, Dubai Lynx, Loeries and Adfest Asia Pacific.
In 2015, the American Garden campaign he worked on (Little books of big consequences), was named the 10th Best Design Campaign by the Big Won Rankings. He also won the coveted D&AD Yellow Pencil for the same work. In 2017, he was Ranked No. 3 Art Director by The Loeries Awards.
Kapil has passion for illustration. His unique style has been recognized by world renowned designer Stefan Sagmeister. He has undertaken numerous art projects, leaving his unique black & white imprint across the city of Dubai; a passion he practices on weekends and after office hours.
Please Note: Shortlist jury members will conduct the first round of judging in advance of the festival – from the UAE, and will be invited to attend the Festival with a complimentary pass. Awards Jury members will join the jury committee in Cannes, France and will get complimentary hotel accommodation and registration to the Festival.
Judging at Cannes Lions
Each year, much interest is focused on the winners of Cannes Lions. The global campaigns, agencies, clients, networks and countries that have been successful are given a worldwide platform.
But before there are winners, there's judging.
Enormous consideration is given to who will judge the work and how. The high calibre of our juries is matched by the high standards that we hold them to and the rigorous processes they undertake.
This is what sets Cannes Lions apart and ensures it continues to be the most respected creative accolade.
How the Judging Works
Judging consists of three rounds involving viewing, voting, discussion and awarding of Lions.
In the first round, judges consider and score each entry on a scale of one to nine based on whether they consider it a shortlist candidate. The second round is a review where judges will consider whether entries on this provisional Shortlist are worthy of being Shortlisted only, a possible winner or a definite winner. Typically about 10% of entries will make it to this stage.
In the final round, guided by the Jury President, judges review and debate entries before voting on whether they consider each a Gold, Silver or Bronze Lion winner, or Shortlist only. It takes a two-thirds majority vote to claim a Lion and only about 3% of entries will do so.
After voting, results are read out and juries confirm the decisions. Candidates for Grand Prix, selected from among Gold Lion winners, are also identified and further discussion follows before a last vote to determine the Grand Prix winner. Entries for public awareness messages, non-profit organisations and charities aren't eligible in their category, but will be considered for the Cannes Lions Grand Prix for Good and Lions Health and United Nations Foundation Grand Prix for Good. As the Film Craft and Innovation awards are judged on the merit of the craft/ technology behind the idea, they are an exception to this rule. All Gold Lion winners from the Film Craft and Innovation Awards are eligible to win the Grand Prix within their own Lion.
This year's Cannes Lions International Festival of Creativity will run from 18th – 22nd June 2018
We at Motivate and Motivate Val Morgan warmly congratulate the seven judges who will represent the UAE as awards and shortlist jury members at this year's Cannes Lions Festival, and wish them all the very best with the judging ahead of them.
Source: Cannes Lions