VOX Cinemas Opens in Saudi Arabia at Riyadh Park Mall
May 7, 2018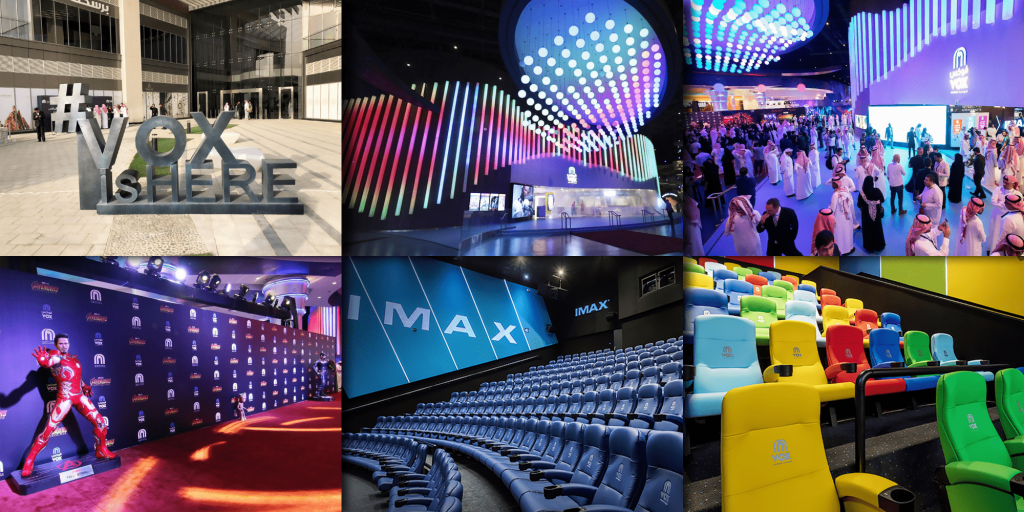 Saudi Arabia saw the opening of its second cinema – a four screen VOX Cinemas multiplex with a total seating capacity of 330. The cinema opened to the public on Friday 4th May 2018.
The new cinema – located at Riyadh Park Mall– comes two weeks after the kingdom's first public cinema screening in Saudi Arabia.
"Tonight's cinema opening represents another historic moment in the transformation of the Saudi economy under the Vision 2030 plan," Saudi Minister of Culture and Information Dr. Awwad S. Alawwad was quoted as saying at the opening. "It is great to have the second cinema open in the kingdom within a span of less than two weeks."
"This is just one example that shows the fast pace of development in the kingdom," he added.
The opening of the new cinema is part of a broader effort by VOX Cinemas to expand in Saudi Arabia, where the company has said it will invest an additional $533.2 million to open 600 screens over the course of the next five years.
VOX's parent company, Majid Al Futtaim, has already announced project investments valued at $3.73 billion across its mall asset, fashion, leisure and retail offerings, a commitment that is expected to create over 114,000 direct and indirect job opportunities.
Additionally, through a partnership with 20th Century Fox, the distribution arm of Majid Al Futtaim Cinemas will exclusively distribute Fox content to cinemas in the kingdom. In 2018 alone, the company is planning to release a number of hotly anticipated films including The Darkest Minds, The Predator and the James Cameron produced Alita: Battle Angel.
Other cinemas currently under design include Majid Al Futtaim's Mall of Saudi and City Centre Ishbiliyah – both expected to open in Riyadh in the coming years.
As the exclusive cinema advertising partner of VOX Cinemas, Motivate Val Morgan congratulates VOX Cinemas on the launch of their new multiplex in Saudi Arabia and proudly welcomes VOX Cinemas – Riyadh Park Mall to our circuit.
Contact your respective Account Manager for a detailed presentation on on-screen cinema advertising opportunities at VOX Cinemas – Riyadh Park Mall.
For more information on locations and movie timings, visit https://ksa.voxcinemas.com/
Sources: Arabian Business and Gulf News