ScreenX is Coming to Reel Cinemas – The Dubai Mall
July 2, 2018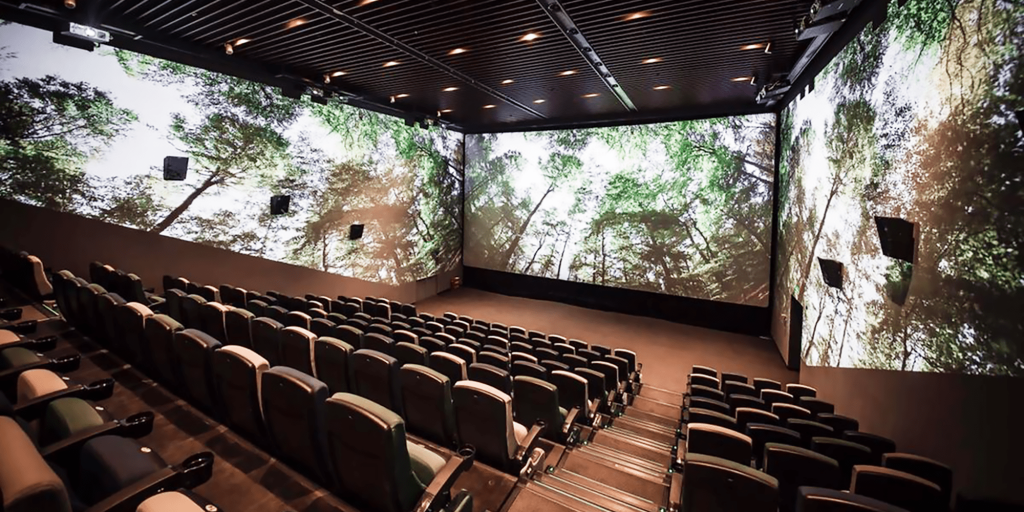 ScreenX is the new immersive theatre experience with 270 – degree views over three walls promises to bring a new dimension to UAE Cinema!
A new partnership between Reel Cinemas – Dubai entertainment company operated by Emaar – and CJ 4DPLEX, has resulted in the announcement that a new kind of cinema experience is to open at The Dubai Mall later this year.
Known as ScreenX, it's the first multi-projection system in the world to provide cinemagoers with a 270-degree panoramic view, and The Dubai Mall venue will become one of a select few in the Middle East, with just 142 currently existing around the world.
The concept was created six years ago by CJ CGV, a South Korean tech company, as one of a new wave of sensory cinematic experiences, such as 4DX, which incorporates motion and environmental effects, like being splashed with water or your seat moving in tandem with the action on screen.
Projected onto three walls, specific sections of the footage being shown are expanded to produce an immersive image that brings new meaning to the term 'widescreen'.
Reel Cinemas already runs the first dine-in cinema concept in the UAE, at Dubai's Jebel Ali Recreation Club, as well as what it refers to as a 'Boutique Cineplex' at Dubai Marina Mall.
An opening date for ScreenX at Reel Cinemas – The Dubai Mall is yet to be announced.
Sources: The National (Lifestyle) and TheScreenX (YouTube Channel)