Emirati Film 'Fan of Amoory' to Compete at Six Film Festivals
July 30, 2018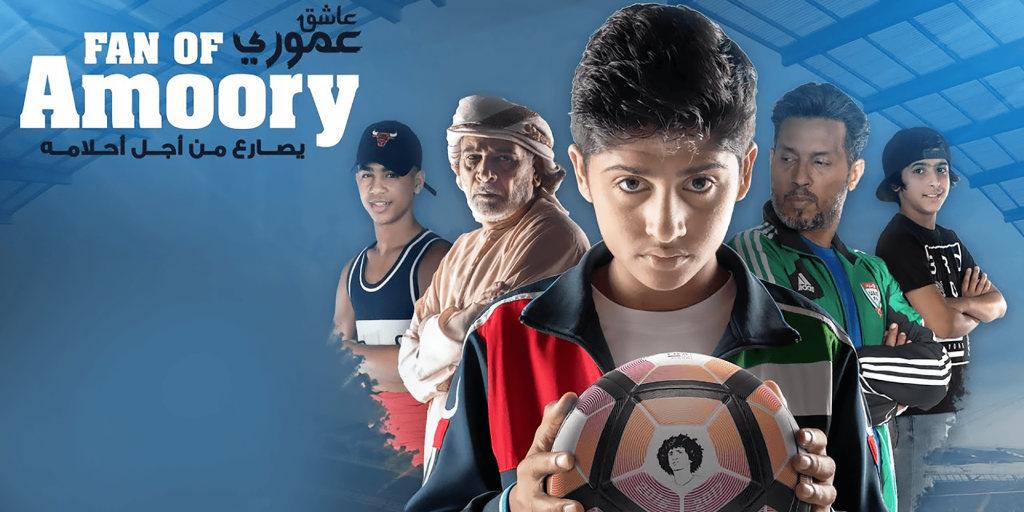 Emirati feature film Fan of Amoory will represent UAE in official competitions across six international film festivals.
Written and directed by Amer Salmeen Al Murry, and featuring an all-Emirati cast, the Cinema Vision Films production made its international festival debut at the inaugural Arab Film Festival in Paris in July 2018.
Over the next 12 months, it will also compete in the Jagran Film Festival in India, the Malmo Arab Film Festival in Sweden, the Oran International Arabic Film Festival in Algeria, the Rolan International Film Festival for Children and Youth in Armenia, and Egypt's Alexandria Film Festival.
"We are thrilled that Fan of Amoory will be seen by such a prestigious international audience. We have always championed the creation of quality Arabic content as it is an important part of our mission to build a thriving and sustainable media industry in Abu Dhabi," said Maryam Eid Al Mheiri, CEO of Media Zone Authority, Abu Dhabi and twofour54, in a statement.
She continued: "I hope their success inspires many more talented UAE nationals to bring stories from our region to the world."
Al Murry, who also produced the movie, said he was excited about the film's international run.
"I am delighted that Fan of Amoory has been selected to compete in these international film festivals. It's testament to the quality of the film, its storyline and the hard work of the wonderful cast, crew, and the support of twofour54," he said. "Film is an immensely powerful medium because it offers viewers a window into new worlds and different perspectives. We hope that Fan of Amoory transports our culture to others around the world and they see our beautiful cities and landscape."
Fan of Amoory was released across cinemas in the UAE in February starring Mansoor Al Fili, Alaa Shaker and Abdullah Bin Haydar.
The film tells the story of a young boy who is a big fan of UAE football favourite Omar Abdul Rahman, widely known as Amoory. The production follows the child as he overcomes numerous challenges to realize his dream of becoming a professional football player.
According to its makers, Fan of Amoory benefited from Abu Dhabi Film Commission's 30 per cent cash-back rebate on production spend.
Sources: Gulf News and YouTube