Here's the First Look at Captain Marvel!
September 10, 2018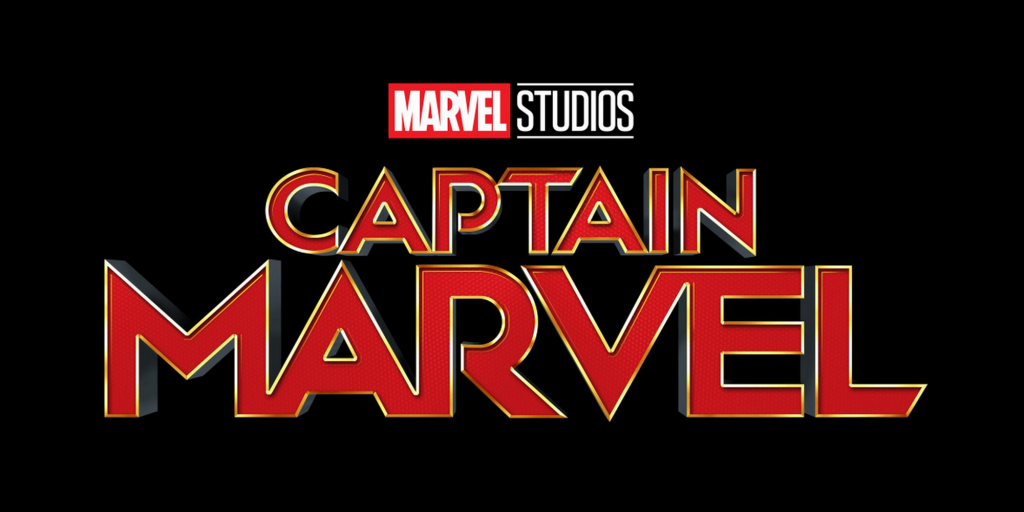 Captain Marvel is on the cover of Entertainment Weekly's latest issue, and we've got the first look at Brie Larson's part-Kree, part-human hero. Audiences briefly saw Captain Marvel's symbol in the end-credits scene of Avengers: Infinity War, but come March 2019, the Air Force pilot with alien powers will be getting her own origin story.
Not only is Captain Marvel the first solo, female-led movie in the Marvel Cinematic Universe (MCU), but it's an introduction to the most powerful hero the MCU has ever seen.
Set in the 1990s – another Marvel first, Captain Marvel follows Danvers as she becomes one of the universe's most powerful heroes after earth gets involved in a galactic war between alien races. Larson leads an all-star cast that includes Annette Bening, Gemma Chan, Colin Ford, Mckenna Grace, Robert Kazinsky, Jude Law, Lashana Lynch, Ben Mendelsohn, Chuku Modu, Algenis Perez Soto, Vik Sahay and Rune Temte.
Expect to see a few actors from previously released movies in the MCU, including Clark Gregg as Phil Coulson, Djimon Hounsou as Korath, Samuel L. Jackson as Nick Fury and Lee Pace as Ronan the Accuser.
The Captain Marvel costume is largely what fans likely expected from the Marvel Studios movie. Like the designs of fellow MCU heroes, it honors the comic book character while also adapting the costume so that it works in a live-action film. As seen by the second photo, which appears to be a still from the film, Captain Marvel's costume will have slightly less vibrant colors in the movie than on the EW cover. While fans might like the vibrancy of the magazine cover, it's unrealistic for a fight suit to remain as clean as shiny as that.
The film sidesteps the traditional origin-story template, and when it begins, Carol already has her powers. She's left her earthly life behind to join the elite military team Starforce on the Kree planet of Hala. Directors Anna Boden and Ryan Fleck describe Starforce as the SEAL Team Six of space.
Jude Law plays the commander of Starforce, who views Carol as a mentee and pet project. "These extraordinary powers she has, he sees them as something of a blessing and something that she has to learn how to control," Law says. "That's a motif throughout the piece, the element of learning to control one's emotions and to use your powers wisely."
The film also introduces one of Marvel comics' nastiest and most notorious baddies: the Skrulls. Ben Mendelsohn plays their leader, Talos, seen here in all his bright-green glory. But he's got another face, too…
As any Marvel comics fan knows, the Skrulls are especially dangerous because of their unparalleled ability to shape-shift. On Earth, Mendelsohn's Talos goes undercover as a human working within S.H.I.E.L.D. (seen here with directors Fleck and Boden). "It's not easy being green," Mendelsohn quips.
MCU fans have met the Kree race before in Guardians of the Galaxy, and two familiar faces — Hounsou's Korath and Lee Pace's Ronan the Accuser — will appear in Captain Marvel. In Guardians, Ronan is an outcast with extremist views, but here, he's still a high-ranking member of Kree society.
Back on Earth, the 1990s are in full swing. Expect plenty of era-appropriate references — and fashion, judging by Carol's Nine Inch Nails T-shirt.
Captain Marvel marks Samuel L. Jackson's ninth appearance as Nick Fury, but this Nick is a lowly S.H.I.E.L.D. desk jockey (who hasn't yet met any superheroes). He's younger than we've ever seen him (Jackson was digitally de-aged for the role), and perhaps most shocking of all, he's missing his signature eyepatch.
Even before she became Captain Marvel, Carol was an accomplished Air Force pilot, and Larson spent time with actual pilots for research.
The film also introduces Lashana Lynch as Maria Rambeau, one of Carol's oldest friends. She's a top-notch Air Force pilot with the call sign "Photon," and she's also a single mother to a young daughter.
Watch the first trailer for Captain Marvel:
MCU Key Release Dates:
Captain Marvel (2019) release date: Mar 08, 2019
The Avengers 4 / Untitled Avengers Movie (2019) release date: May 03, 2019
Spider-Man: Far From Home (2019) release date: Jul 05, 2019
Sources: Entertainment Weekly, ScreenRant, gadgets.ndtv, E News, Marvel and YouTube