Carriage | Cinema Brand Activation | VOX Cinemas – Mall of the Emirates
November 5, 2018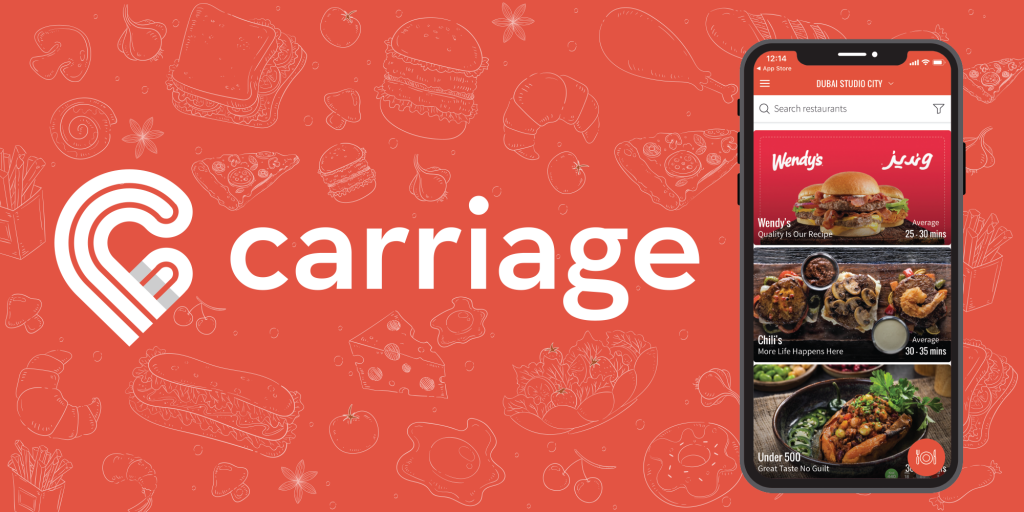 Brand activations go beyond the typical 'buy-sell relationship' between brands and customers. They create emotional connections by using experiences and interactions – which in turn increases brand recall and recognition, and are a great stepping stone for brands looking to build long-term relationships with consumers.
Carriage – leading food delivery service in the Middle East, recently booked a cinema brand activation campaign (through media agency Starcom Middle East) at VOX Cinemas – Mall of the Emirates from 4th – 6th October 2018, which coincided with the release of Hollywood blockbuster Venom.
As part of the novel campaign, 6,519 takeaway boxes – which included branded communication and a ketchup sachet, were placed on the seats inside the 'Top 3 Screens' of VOX Cinemas – Mall of the Emirates (prior to the start of each movie session). The ketchup sachet had a special code 'VOX' on it, entitling cinemagoers to receive AED20 off their first two orders when booking through the Carriage app.
Motivate Val Morgan offers a host of off-screen advertising activities to compliment on-screen advertising ranging from:
Sampling in Concourse Area/Inside Cinemas
Digital/Plasma Screen Branding
Popcorn Box Branding
Cut Outs (Single & Double Sided)
Pillar Branding
Escalator Branding
Lightboxes
Contact a member of our sales team for more information on off-screen advertising opportunities.