Highlights from MENA Cinema Forum 2018
November 5, 2018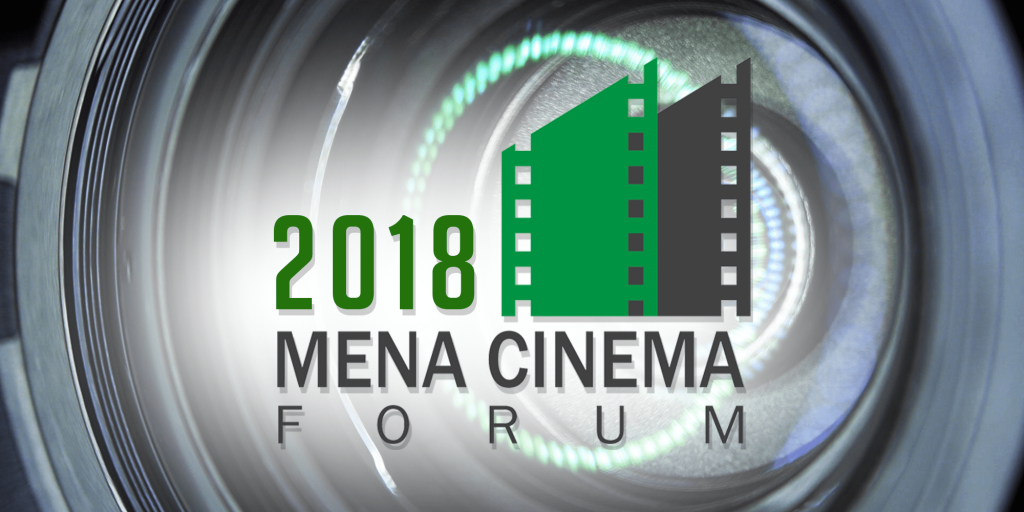 MENA Cinema Forum – the first-ever business conference of its kind in the region, organised by GM Events was held in Dubai on 28th – 29th October 2018.
The 2-day conference covered a range of industry specific topics – with focus on the growth in the cinema industry in the Middle East, and was attended by more than 45 speakers, 450 delegates and 90 sponsors.
Cinema is the fastest growth market in the MENA region witnessing tremendous progress as a result of rapid population growth, urbanization, focus on development across leisure sectors, and the emergence of Saudi Arabia as a new market. Additionally, cinemagoers in the region demand the best movie experiences, stimulating upgrades and innovation across existing and upcoming facilities.
The MENA Cinema Forum brought together a spectrum of stakeholders within the cinema sector, including but not limited to local and international governments, investment companies, mall owners, cinema operators and exhibitors, suppliers and industry leaders.
The forum addressed areas required for successful establishment and operations of cinemas to meet growing regional requirements:
Cinema Operator's Regional plans and operational frameworks
Planning and development of successful cinema outlets across the region
Best available material and technologies for building modern cinemas
Content development for the cinema market and role of regional and international organizations and collaborations
Revenue management and increasing profitability of cinema operations
*Another key topic for discussion was global recognition of Arab Cinema, and how strong strategies and supply chains can further improve its acceptance.
As part of the Speakers' panel, Avinash Udeshi, Chief Operating Officer – Motivate Val Morgan together with Deena Al Mansoori, Founder and CEO – Aljoori for Cinema Production and Advertisement and Anil Pattani, Director – Awan Media was invited on Day 2 to discuss the development of models that guarantee profitability of movie theatres.
Day 1 focused on:
Economic impact of the growing cinema market in the MENA region
The effect of the Saudi Cinema market across the region and the industry
Rules, regulations, policies and upcoming developments in the cinema sector: New markets, mergers and newcomers
Requirements for creating seamless supply chains for the cinema industry in the region
Real Estate availability and requirements for physical infrastructure
Accommodating audience diversity and unique requirements
Role of production studios and distribution firms in protecting and promoting policies and global practices
Impact of supply chain in economic diversification
Formation of partnerships to facilitate the movie industry growth
Day 2 focused on:
Work and collaboration of Arab cinema commissions, film financiers, international production houses and talent on expanding Arab storytelling and reaching a wider target audience
Creation of content for engaging all Saudi demographic factors
Establishment of seamless distribution channels for regional film distribution
Cinema Acoustics
Dolby Cinema: Revolutionizing the premium cinema experience
Innovation for the next generation of cinema technology and experience
Simple, Safe, Fast and Error-Free Ticket Sales
Event Cinema: An Essential Revenue Stream for Theatrical Exhibition
Key Information from MENA Cinema Forum 2018
Box office revenue exceeded US$500 million (Dh1.83 billion) in the Middle East and North Africa (MENA) region in 2017, according to a research by PriceWaterhouseCooper (PwC), one of the world's leading professional services firms and the Knowledge Partner of the MENA Cinema Forum.
The Saudi government anticipates 300 cinema locations will open by 2030, contributing US$24 billion to the economy.
The Development and Investment Entertainment Company (DIEC), a wholly owned subsidiary of Saudi Arabia's Public Investment Fund (PIF), intends to invest up to $2.7 billion (SR10 billion) in entertainment projects across Saudi Arabia by 2030.
Majid Al Futtaim – leading developer of retail projects, shopping malls, operator of Carrefour hypermarket chain in the Middle East and owner of VOX Cinemas, stated it will invest $540 million (AED 2 billion) in 600 screens across Saudi Arabia, after making an announcement of $300 million investment in other GCC markets.
Other event features included: technical presentations, product showcases, roundtable discussions, workshop and break-out meetings, networking, awards ceremony, major announcements of upcoming movies in 20198 by 21st century and a special screening of First Man at Reel Cinemas – The Dubai Mall (Dolby Screen).
MENA Cinema Forum 2019
The next forum will be held in November 2019, with a focus on the exhibition industry & cinema infrastructure, and on MENA production.
For more information on the MENA Cinema Forum visit www.menacinema.com
Sources: Emirates 24|7, Forbes Middle East, Zawya, The Arab Weekly and MENA Cinema Forum