Christmas Ads of 2018 Will Enliven Your Childhood
November 19, 2018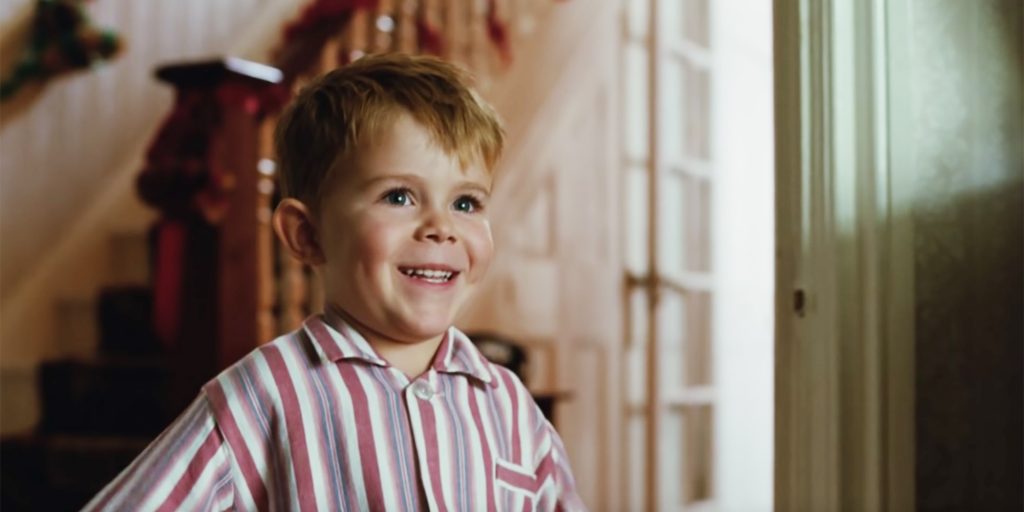 Christmas has become UK's version of the 'Super Bowl' for advertisers with ad-spend in Q4 2017 amounting to a whopping £5.9bn in the UK (Nielsen) –  up by £1.2bn (+37%) over the last five years.
Each year, the competition intensifies with pressure on brands to beat the all time favourite John Lewis, and 2018 has seemingly taken the theme of childhood and nostalgia.
Check out our compilation of popular and heartwarming Christmas ads and decide for yourself:
John Lewis – The Boy and The Piano #EltonJohnLewis
John Lewis commercials have become an annual tradition in British pop-culture and signals the countdown to Christmas in the UK – attracting widespread media coverage and acclaim upon release.
This year's ad – featuring Elton John portrays the power of a gift and how it inspired, changed and influenced the course of a little boy's life. The commercial begins with a song by Elton John 'My Gift is My Song' in present day, and chronologically works backwards through Elton's life, up until the moment on Christmas morning when he received the special gift that changed his life.
The ad received more than 8 million views in just 3 days since release.
John Lewis & Waitrose – For Us, It's Personal
John Lewis and Waitrose ran their first joint marketing campaign as they launched new visual identities to mark their rebrand to John Lewis & Partners and Waitrose & Partners. The ad shows a group of primary school kids putting on a special performance to Queen's 'Bohemian Rhapsody' for their surprised parents.
The campaign, created by adam&eveDDB is called '& Partners', uses the tagline 'For us, it's personal' as it aims to shine light on the stories and skills of its staff – who the retailers call partners, to illustrate what makes it different from other retail chains.
Saintbary's – The Big Night
The earliest Christmas ad to appear in 2018 was from Sainsbury's whose commercial 'The Big Night' features a cast of 60 children, led by a young girl dressed as a star. An eclectic group of Christmas characters give a rendition of the New Radicals' nineties song, 'You Get What You Give', as their parents watch on.
The ad has received 1.6 million views in 3 days.
Argos – The Christmas Fool
Argos' 2018 festive campaign features a mischievous Christmas 'fool' determined to ruin Christmas. The impish creature, which resembles a Christmas version of Dobby the elf from Harry Potter (with an extra sock), causes chaos around the house – from breaking fairy lights and stealing Sellotape, to unwrapping presents and knocking things over, as a family try and get their final Christmas preparations into place.
The mischievous ad has received 1.8 million views in a mere week of release.
The ad brings to light an important reality: where everyone expects Christmas to be perfect, but the reality being it never is. In this commercial, Argos promises their customers a foolproof Christmas.
Very – Find the gift that helps them find their Gift
'Find the gift that helps them find their gift' is the theme behind Very's heartwarming new Christmas advert. The festive ad, titled Elsie's Gift, is a short, 30-second magical animation and tells the story of a schoolgirl named Elsie, who dreams of being an astronaut.
For Christmas, her parents gift her with a toy astronaut helmet, which inspires Elsie to pursue her dream. We see her learn and study with a growing interest in the universe and space travel – with the helmet always by her side.
The ad received 1.9 million views in 6 days since of release.
Iceland – Say Hello to Rang-tan #NoPalmOilChristmas
Iceland has repackaged a short film by Greenpeace which portrays the destruction of an orangutan's rainforest habitat due to palm oil growers.
The Christmas campaign has been banned from TV as it was considered 'too political'. However, due to buzz around its ban, the commercial garnered 4.3 million views in 6 days of release online.
Click here to watch more 2018 Christmas commercials.
Sources: DigitalSpy, House Beautiful, Marketing Week, The Guardian, and The Drum