Dubai Studio City Launches CineMENA
November 29, 2018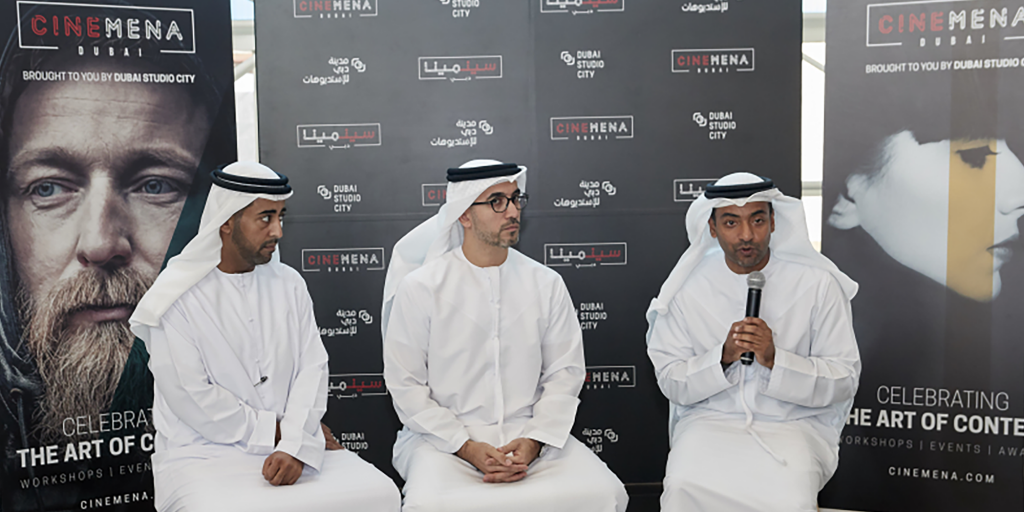 Dubai Studio City – the region's leading business community for the broadcasting, production and events sectors recently announced the launch of CineMENA, a unique platform that celebrates the art of content creation and nurtures local talent in the field.
The initiative aims to assist budding filmmakers and content creators in enhancing their skills through an annual agenda of events which include workshops, masterclasses and training sessions by industry influencers, actors and filmmakers.
Set to officially take place in February 2019, CineMENA will comprise multiple activations, an exhibition showcasing the latest technologies and trends, outdoor film screenings, and thought sessions focused on all aspects of the art and craft of content creation.
CineMENA will also introduce a new competition to recognize local and regional talent across four categories – Best Short Film, Best Short Documentary, Best Music Video, and Best Film inspired by the Founding Father of the UAE, Late Sheikh Zayed bin Sultan Al Nahyan. Winners will be selected by a specialized jury committee.
Majed Al Suwaidi, Managing Director of Dubai Studio City, said: "In line with our core priority of nurturing a creative community through identifying, supporting and honing talent in the media and content creation industry, we are proud to announce the launch of CineMENA, our new platform that celebrates excellence in media across the MENA region."
He added: "The media industry today features multiple platforms for different types of content creators and some of these stipulate a high number of followers as a prerequisite. In contrast, CineMENA caters to all ages and levels of expertise – from new entrants to seasoned professionals – equipping participants with the necessary skills and tools to create engaging content. Local content from the MENA region has a relatively low representation on a global level. We are keen for CineMENA to change the status quo through actively promoting locally produced content in both Arabic and English. We aspire to bring together passionate individuals to learn, generate content, and network with other members and stakeholders of the creative community."
Jamal Al Sharif, Chairman of the Dubai Film and TV Commission, said: "For over a decade, there has been no doubt that the region has made significant strides in the content creation industry, and we intend to provide all the facilities to support our local talent. With CineMENA, we aim to build a platform where content creators can learn, inspire, network and explore new prospects. The initiative is poised to benefit all aspiring creators, whether they belong to the filmmaking, screenwriting, or pre- and post-production fields. CineMENA will provide our young people with an ideal opportunity to showcase their talent while helping develop the regional visual content creation sector and encouraging creativity."
Over the past three years, Dubai Studio City organized diverse workshops in all aspects of film and media production that saw participation of over 2,000 amateurs and professionals from the region. In 2018, the community hosted 12 workshops in collaboration with the Emirati production house 'Behind the Scenes' at In5, Media Innovation Centre in Dubai Production City that supports entrepreneurs and startups in the media domain. Led by Mohammad Salam, Managing Director of Behind the Scenes, and conducted by award-winning specialists, the workshops covered topics such as Sound Recording, Cinematography, Voice and Speech, Post-production, and Directing.
Sources: Tabloid, MENA Herald and Digital Studio Middle East