Tickets for Sharjah Film Platform Now on Sale
January 14, 2019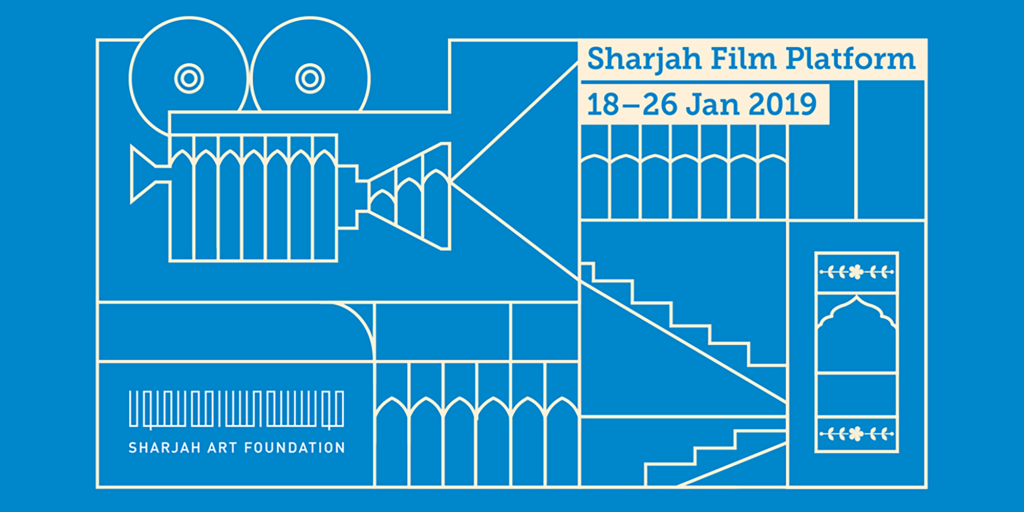 Sharjah Art Foundation's new annual film festival – Sharjah Film Platform, will featuring over 100 short and full-length films, and will screen at various venues across the emirate.
Sharjah Art Foundation's inaugural edition of Sharjah Film Platform (SFP) is an annual programme that supports film production in the United Arab Emirates and the region and provides a critical platform for both established and aspiring filmmakers.
In its first edition, SFP – taking place from 18th – 26th January 2019, will present over 120 films from over 40 countries. Selected from an open call, the films include both short and feature films in the documentary, narrative and experimental categories and a number of these films will have their premieres at the festival. Among the premieres are the three films by the SFP grant awardees, which will be screened on the opening night.
In conjunction with the film screenings, a public programme of talks and workshops on both conceptual and practical topics will offer opportunities to examine pertinent and pressing issues within the film industry. Featuring Emirati filmmakers and practitioners along with regional and international speakers, sessions will touch on postcolonialism, nation-building, representation and new technologies as well as intersections between film and contemporary art. The public programme will also provide useful discussions and workshops on administrative aspects of film production such as distribution, funding and legal matters.
Film screenings, talks and workshops will be held in various places across the city of Sharjah, including Mirage City Cinema, Sharjah Institute for Theatrical Arts, Al Hamra Cinema and Africa Hall, where, through a collaboration with The Africa Institute, films by Youssef Chahine will be presented to mark the tenth anniversary of his passing.
Films will be screened at either 3:00 pm, 6:00 pm or 9:00 pm in one of the four venues, and some films will be shown twice during the week. Doors will open 15 minutes before each screening and close 5 minutes after the designated screening time.
Please note: all seating is on a first-come, first-served basis and cannot be reserved in advance.
Tickets can be purchased online through Ticketmaster – until the day before each screening, at the venue – one hour before the screening time, and at the box office in Sharjah Art Foundation's Information Centre in Al Mureijah Square.
General admission is 15 AED. Tickets for 10 or more film screenings can be purchased at a discounted price.
For group ticket sales at a discounted price, please contact [email protected]
Click here to download the Sharjah Film Platform talks programme.
For more information, visit www.sharjahart.org
Sources: Gulf News, The National and Sharjah Art Foundation