Ready for the Return of Spidey this July?
May 20, 2019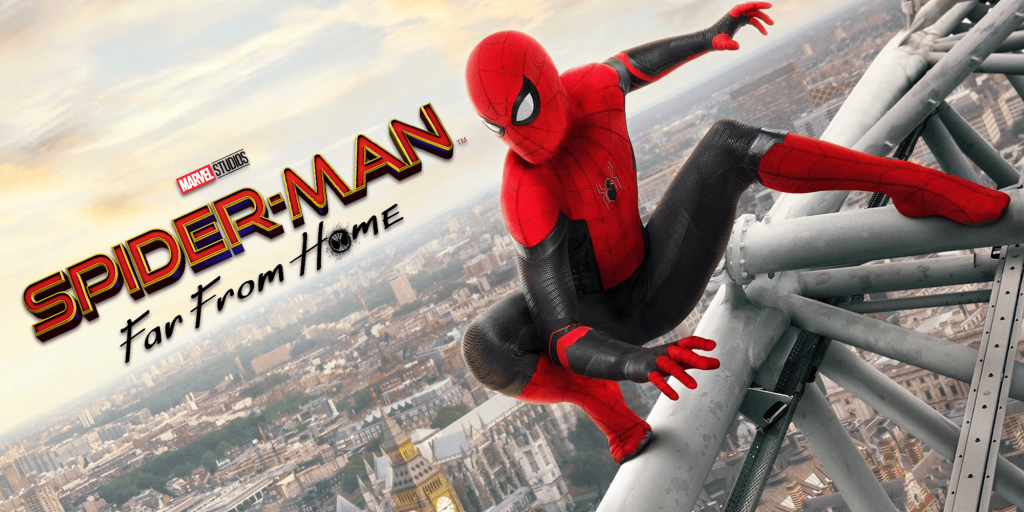 Look out …. here comes the Spidey!
Spider-Man marks his much-anticipated return this July with Spider-Man: Far from Home – symbolizing a new era for the Marvel Cinematic Universe as it moves beyond the aftermath of 'Thanos'.
Not only will this be the first movie since Marvel's earth-shattering release – Avengers: Endgame, but also the second solo movie in the Spider-Man narrative starring the iconic 'Queens superhero' (Tom Holland),  who will be joined by Quentin Beck aka Mysterio (Jake Gyllenhaal) –  one of Spider-Man's oldest and most iconic arch-enemies.
The movie's most recent trailer offered the first look at the post-Endgame Marvel Cinematic Universe – along with substantial Avengers: Endgame spoilers, and also provided confirmation on the existence of alternate universes (Multiverse) when Nick Fury (Samuel L. Jackson) introduced Peter Parker to Mysterio, who revealed himself to be a man from an alternate dimension – Earth-833.
The trailer – which released on Monday 6th May 2019, had the biggest digital launch in Sony Entertainment's history with over 135 million views in 24-hours.
Avengers: Endgame broke records and surpassed Titanic (1997) as the second highest grossing movie of all time with US$2.5 billion in worldwide revenue –  including Dh40 million at UAE box office, and Spider-Man: Far from Home is expected to halo this tremendous success. Spider-Man: Homecoming (2017) ranked 4th in 'UAE's Top 10 Movies of 2017' – screening for a period of 16 weeks and doing over 380K admissions. As per our analysis, Spider-Man: Far from Home will have forecasted admissions of approximately 400K.
If the trailer is anything to go by, Disney seems to be giving fans the indication that Spider-Man is gearing up to be the focal point of the Marvel Cinematic Universe in our now 'post-Tony Stark world'.
Don't miss out on advertising alongside this mega blockbuster!
Contact a member of our sales team for more information on cinema advertising opportunities.
Sources: Digital Trends, Digital Spy, Slash Films and TechnoBuffalo