VOX Cinemas Opens at The Galleria Al Maryah Island in Abu Dhabi
September 9, 2019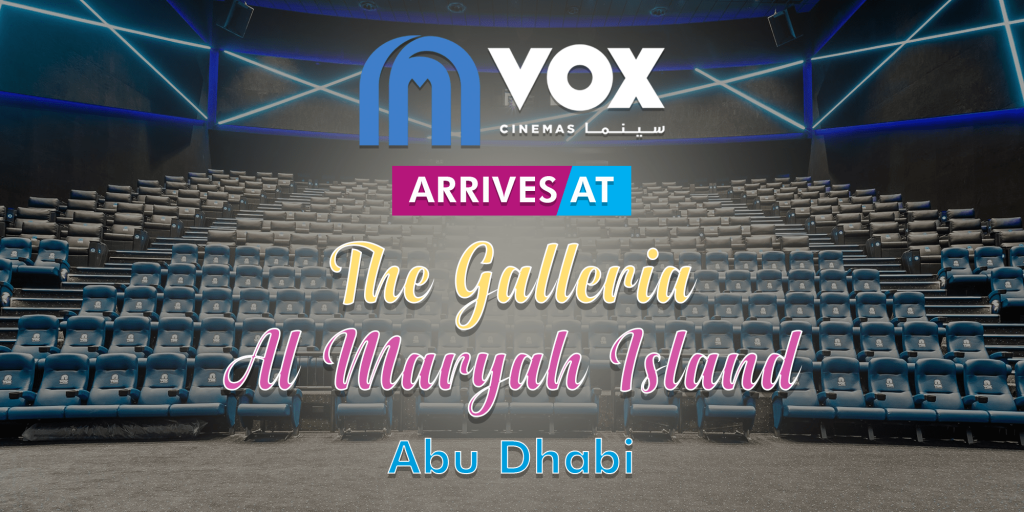 Abu Dhabi's biggest VOX Cinemas opens at The Galleria Al Maryah Island
VOX Cinemas has added yet another location to its portfolio in Abu Dhabi. The brand new multiplex at The Galleria Al Maryah Island – located on the fourth floor of the North Atrium, opened its doors to cinemagoers on Thursday 5th September 2019.
VOX Cinemas – The Galleria Al Maryah Island offers an impressive 21 screens with a total seating capacity of 1,738 seats. The cinema is home to Abu Dhabi's first IMAX screen (next-generation laser projection system to deliver stunning, crystal-clear images on the biggest screens for the world's most immersive cinematic experience) and also includes Theatre by Rhodes (where fine food meets films) and Kids (designed especially for little movie lovers) screens. It is a cinema for all kinds of moviegoers – families with kids, luxury lovers and experience seekers.
VOX's homegrown signature F&B outlets – Nutella Bar, Pizza Al Taglio and Kitchen 35, will also be available on site.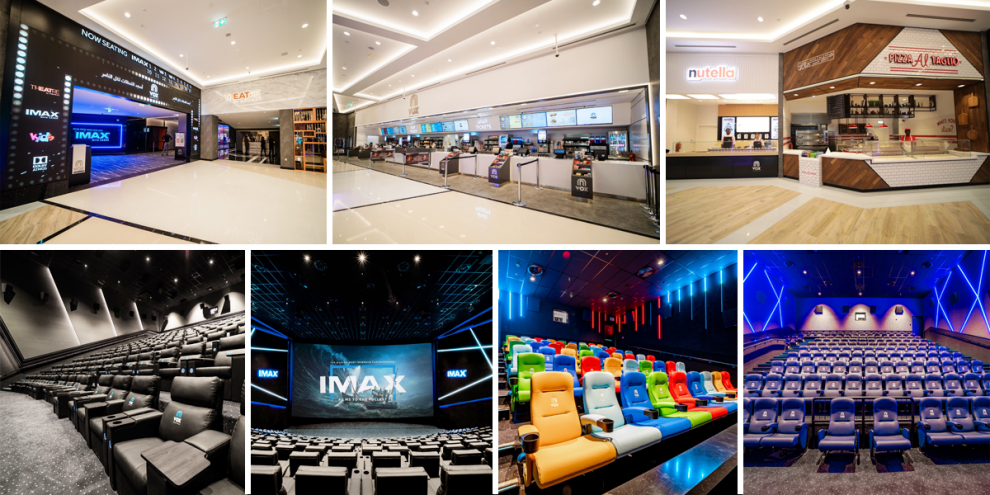 "VOX Cinemas continues to provide a compelling attraction for communities and our latest venture on Al Maryah Island is testament to its enduring appeal and success. We cannot wait for movie fans to experience our largest cinema in the capital and enjoy the many immersive cinema concepts we offer, including IMAX with Laser, an unrivalled and unmissable technology in the world of film," commented Cameron Mitchell, CEO, Majid Al Futtaim Cinemas and Majid Al Futtaim Leisure and Entertainment.
The Galleria Al Maryah Island will reinforce Majid Al Futtaim Cinemas' status as the fastest growing and most innovative cinema exhibitor in Abu Dhabi. The cinema exhibitor presently operates 440 screens across 44 cinema locations in UAE, Oman, Lebanon, Qatar, Egypt, Bahrain, Kuwait and KSA.
We at Motivate Val Morgan would like to congratulate VOX Cinemas on the opening of the cinema at The Galleria Al Maryah Island, and as the exclusive cinema advertising partner, welcome this new location to our circuit in the UAE.
Contact us for more information on cinema advertising opportunities at VOX Cinemas –  The Galleria Al Maryah Island in Abu Dhabi.
Related Articles:
New VOX Locations in Dubai and Abu Dhabi
Source: albawaba (Business)